Looking for something to keep you or the kids occupied? How about 'building' your very own Toyota GT86 inspired by our distinctive retro-liveried examples of the sports car.
Our six special GT86s were originally created for the 2015 Goodwood Festival of Speed to help commemorate 50 years of Toyota in the UK. When they were revealed at Goodwood, we were blown away by the public reaction to them.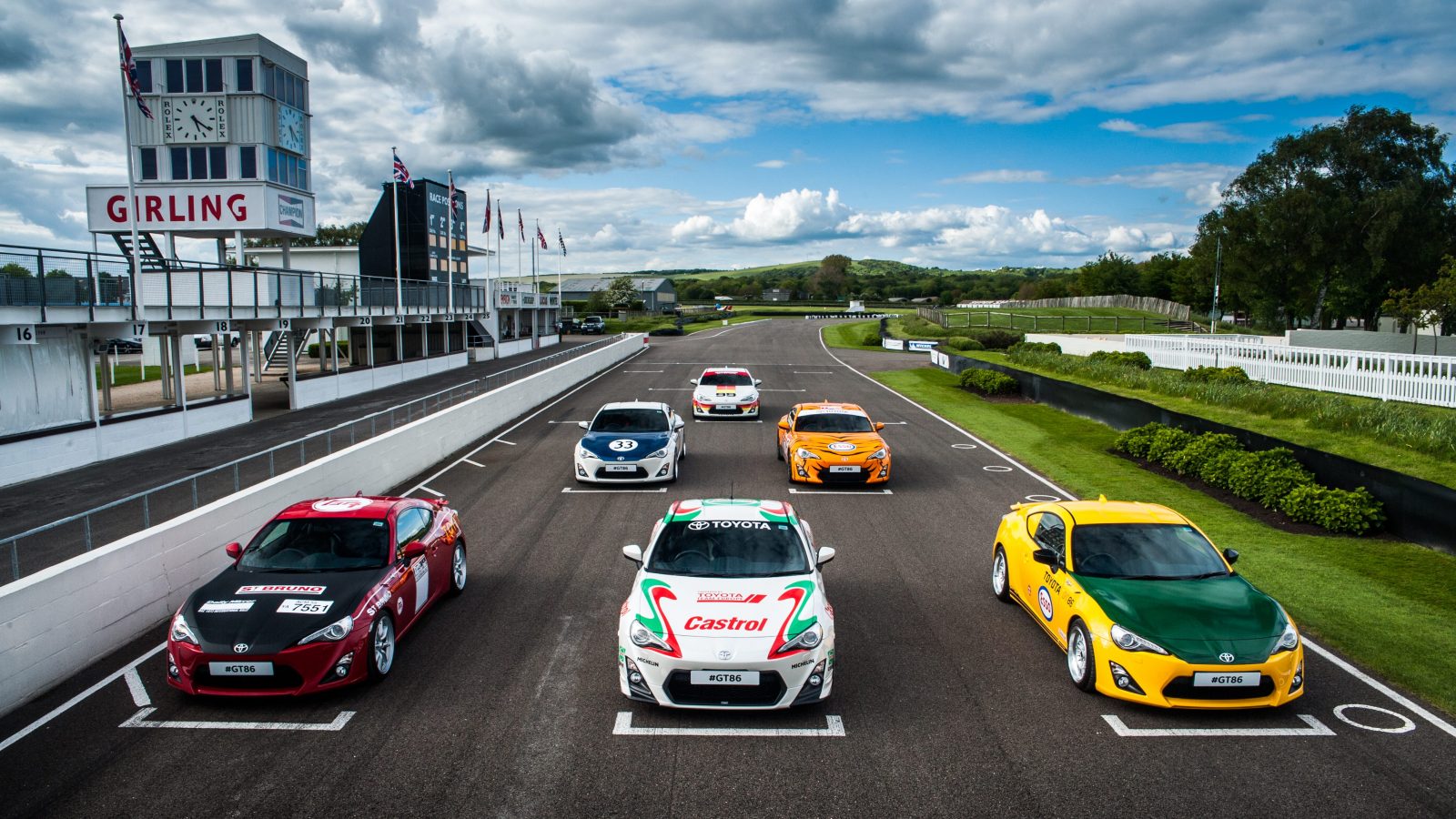 Seeing as demand out-stripped supply, after the event we decided to redress the balance by giving everybody the opportunity to have their own paper cut-out version of their favourite Toyota GT86.
It gave everyone the chance to take part in their own build process, study the car from every angle, and even 'drive' it around the dining room table – with or without authentic broom-broom noises.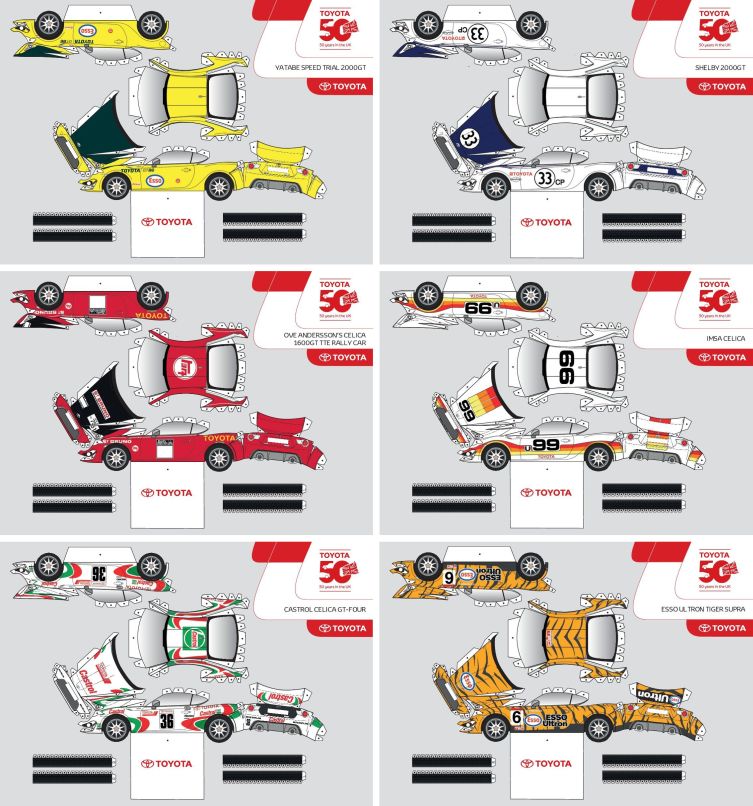 How to build your Toyota GT86
You'll need access to a colour printer, some paper glue and a pair of scissors (plus an adult to supervise if you're a younger child).
First, download and print the high-resolution PDF of your chosen GT86 using these links, depending on which livery you like the best:
Yatabe Speed Trial Toyota 2000GT
Shelby Toyota 2000GT
Ove Andersson's Toyota Celica 1600GT
IMSA GTU Toyota Celica
Castrol Toyota Celica GT-Four
Esso Ultron Tiger Toyota Supra
If you have the option to print the pdf document on A3 paper, rather than A4, this will make the building a little less fiddly and give you a bigger GT86 at the end.
Using scissors, carefully separate each of the three main sections (the roof and two sides) and each of the four tyre tracks from the grey background, being especially careful not to cut off the little white tabs with dots on.
Fold and glue all of these tabs so they adhere to the underside of the adjacent panel – doing so will pull the car into the three-dimensional shape that should resemble a Toyota GT86.
This activity is recommended for older children; it should take about an hour to carefully put your model together.