Fabienne André, 22, has achieved a meteoric rise in her sporting career. She was diagnosed with cerebral palsy when she was three years old and, following a major leg operation when she was 14, took up swimming on the advice of her physiotherapist.
For the past three years, Fabienne, who also works as a hospital physiotherapy assistant, has driven a much-loved Toyota Aygo. But as her sporting career has progressed, it proved too small to carry all the equipment she needs. That's where we thought of giving Fabienne a new Corolla Hybrid Hatchback for 18 months, with more than enough room to help her in a constructive way so that she can continue to pursue her sporting dreams.
We caught up with this true hero to know how she is enjoying her Corolla to manage her work and training.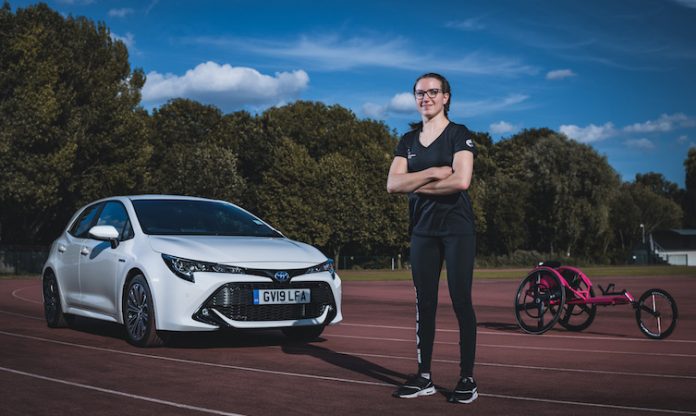 TGB Blog: How has Corolla supported your life and training during the current situation? What do you love the most about it?
The amazing Corolla and I share a lot of time together!
FA: "Well, the amazing Corolla and I have traveled more than 14,000 miles since we met, so we share a lot of time together! Although my travel is significantly reduced during this time, the Corolla is still my very stylish 'kit van' and it has been absolutely fundamental to me being able to continue to train on the road safely. Believe it or not I fit my race-chair, a road bike, myself and one of my parents (who cycle alongside me to keep me safe) when I go to train on the road.
"It has also been key for getting me safely to and from work each and every day. There are so many things I love about the Corolla. It looks great and is so smooth to drive, be it a long or short journey. And at this time something I have really made the most of though, and has brought an extra smile to my face, is the sound system. It has allowed me to have many a car disco rave (safely!) while travelling to and from work and while cleaning it inside and out."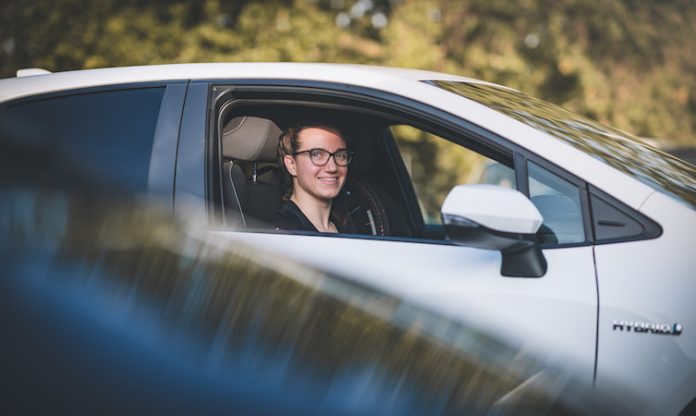 Toyota conveys 'Start Your Impossible', a message that encapsulates our strong desire to recognise and help with challenges faced by all. The way athletes like yourself challenge themselves to improve and reach their goals are inspirational and show the way to a better society. What would you say is your impossible today and how do you train yourself to achieve it?
"I love the 'Start Your Impossible' message. For me, I've always approached challenges with the motto instilled in me from my secondary school, which was 'Determined to be the best you can, in all that you do'. I was brought up with a can-do attitude which I feel Start Your Impossible encapsulates too. You may have a thought or a goal that seems, at first, as though it would be impossible, but with determination, hard work, and an ability to adapt, you can find a way.
"I strongly believe there is a sport or hobby out there for everyone, at any level. Enjoying a sport or physical activity at any age or stage provides so many positives and can just bring so many potentially brilliant moments too. The goals I have now, to reach the highest level I can in my sport and potentially represent Great Britain at major events, would have felt or appeared impossible when I was younger, so I think it is brilliant, and vital, that Start Your Impossible has been created, so that many more people are being offered the chance, or realising that there is a sport out there for everyone."
We know that you also work for the NHS, you're a true hero! How do you manage to balance training and work?
I am proud to work for the NHS, particularly in this time.
"I am proud to work for the NHS, particularly in this time. I feel very lucky to still be working and to be going out to work every day. Balancing work and training can be a challenge but a routine and good support network is key. I find that having the two different things to focus on, and having to be disciplined with my time, helps me ensure that I get the most out of every training session. I always look forward to training, either to start my day off or at the end of my working day. Having two focuses helps me to step away mentally from each one, in some way."
What inspired you to switch the swimming pool for the race track?
"I wanted to learn something new and to expand my sporting world. While competing at the CPISRA Cerebral Palsy World Games in Spain in August 2018 I was introduced to a wide range of sports other than swimming, so it provided a real insight into other sports and the elements needed to compete in them.
"Initially, I was looking at trying both hand-cycling and wheelchair racing, as I was keen to do a triathlon, which would enable me to continue swimming too. I had become good friends with a few of the wheelchair racers, so felt this would be a good place to start. Later that year I was invited to try it out at the Weir Archer Academy. I began training with them once a week in November 2018 and something just clicked.
"I knew that wheelchair racing would be my new competitive focus and passion. I still love swimming and keep up my links with my club, and it has definitely built my strong foundations to be able to progress as I have in the sport."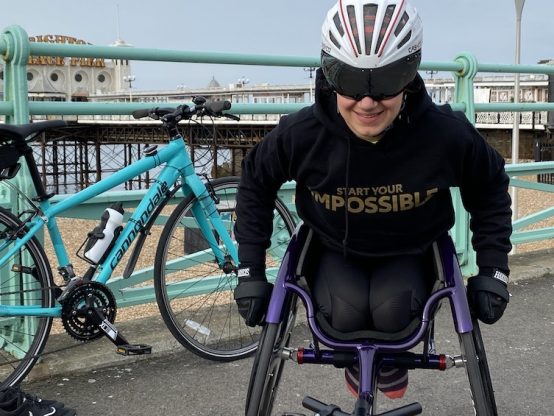 How are you coping with the COVID-19 situation mentally and physically?
"Thanks to a great support network of family, friends, work colleagues and the Weir Archer Academy I think I am coping well in this situation. For me I am lucky to have been able to adapt training and continue from home. The spare room has now been turned into a gym and training room, so I can train hard indoors and take part in Zoom training sessions with the academy too, so that really helps.
"My parents are happy to go early morning training with me on a quiet road on the coast too, so I can still train outside, although only at limited times once a week, with either of them cycling alongside. I focus on what I can do, see the positives and try to see this as an opportunity.
"I have been able to adapt my training, adapt my routine and also spend spare time, which I have gained from not travelling, to go back to hobbies I enjoy, like crochet, and try and learn new things too, like sign language. I believe that from every hurdle comes opportunities to grow stronger. Being able to stay positive and focused has also been greatly helped by staying connected with people online, certainly in times where I have felt isolated."
Toyota believes there's a sport or activity out there for everyone and as part of their commitment to making movement better for everyone, Parasport is the new way to discover inclusive local opportunities to become more active. How has sports participation benefited you as a person?
"My sports, both swimming and wheelchair racing, have really helped my mobility. Through having fun, at first, I have got so much stronger, gained flexibility and have also improved my coordination and overall fitness, which ultimately helps me do things more easily in everyday life too. I know, and feel that I am proof, that at any level, sport can really make a difference to lives."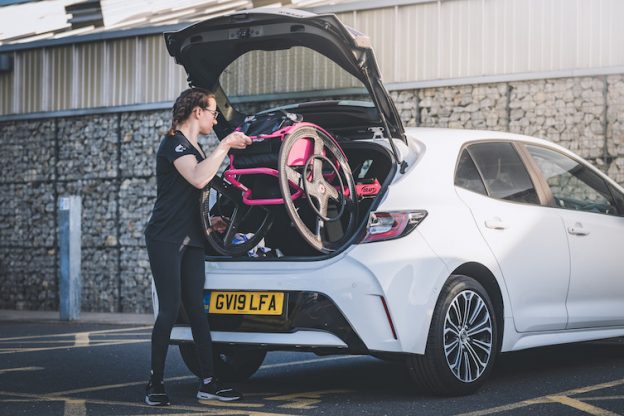 What one word describes you best?
"It's always hard to think how to describe yourself and I have to admit that I asked a few people to try to come to a conclusion. It was narrowed down to the following words: dedicated, hard-working, determined and considerate of others."
How do you wish to inspire others and what tips would you give to budding athletes to cope with pressure?
"I was a relative latecomer to sport, but know now that it is something I would love to have found earlier. I would say that I am proof that never too late to try something new and to take every opportunity that presents itself, as you never know where it could lead. Nothing is impossible where you are willing to find a way, and there is a support mechanism or project that you can engage with.
"In terms of coping with pressure, I think at first it is just really important to just enjoy what you do, then focus on how to improve as you make progress. A certain level of pressure is okay, as it can motivate you, but never lose the love for the sport that you are trying or doing because of too much self-imposed pressure."
How much are you looking forward to sport resuming in the near future?
"I am really looking forward to going back to training at the track and being back together with academy team mates (and getting back into the pool too) but will only return when the time is right. Health and life must come first, as much as we may miss the good times that training together brings. When the time is right, I will be 100% ready to return and know I will appreciate it all the more. Arriving back at the track in my Corolla is going to be a happy day!"
Read more about Fabienne here.
Fabienne André was speaking to Neha Aggarwal