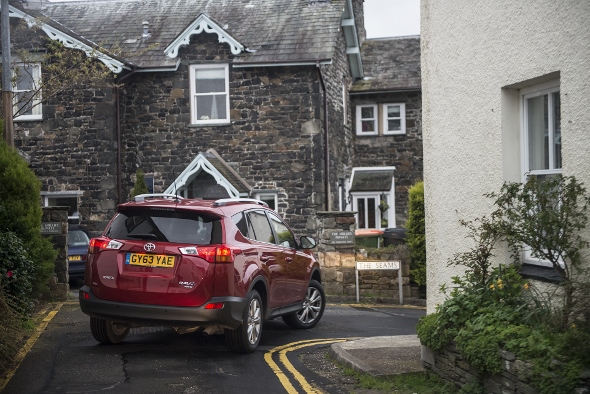 See also:
Toyota RAV4 takes on Britain's ultimate roads for #RAVTour
#RAVTour's look at Britain's ultimate roads concludes after four days and 1,250 miles
#RAVTour: Britain's ultimate roads in depth
Between April 14 and 17, we completed an epic 1,250 mile tour of Britain's ultimate roads in a Toyota RAV4. During four days, we explored six roads in Britain that offer a mixture of driving thrills, record-breaking attributes, and interesting histories – you can explore them in detail here: Britain's ultimate roads in-depth.
In between, we were fortunate enough to take in some of the most spectacular views in Britain, and many a motorway service station breakfast; here's a look behind-the-scenes.
Lake District
We passed through the Lake District on the #RAVTour, and numerous photo opportunities presented themselves. To take the shots below on the bridge near Buttermere, our photographer George had to make the ascent down a rocky hill and into a free-flowing stream.
A little wrangling was required to take the shots on the beach beside the lake; we had to find out who owned the land and seek their permission – it was an unassuming and kindly farmer who finally answered our call – if you look closely at the last image you can see his farmhouse in the bottom right hand corner.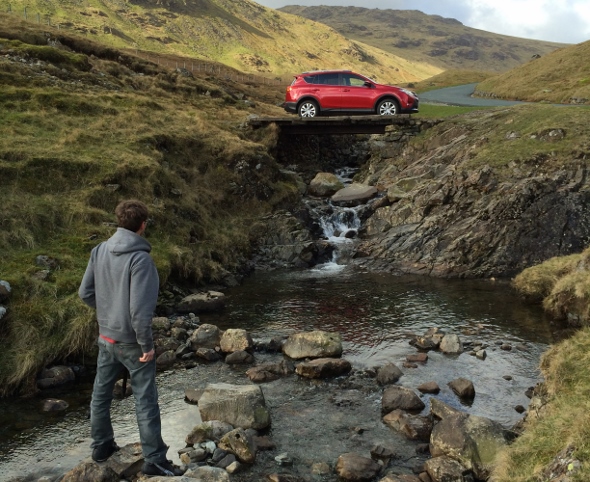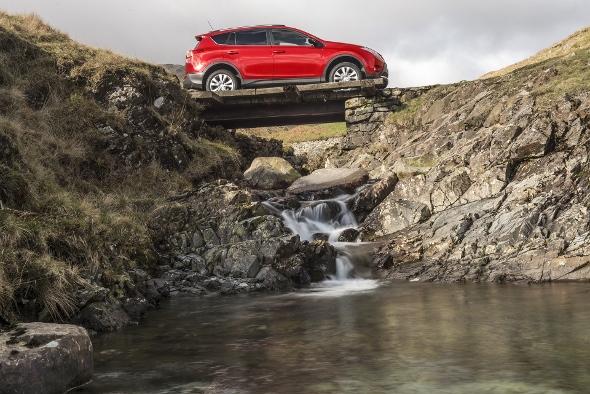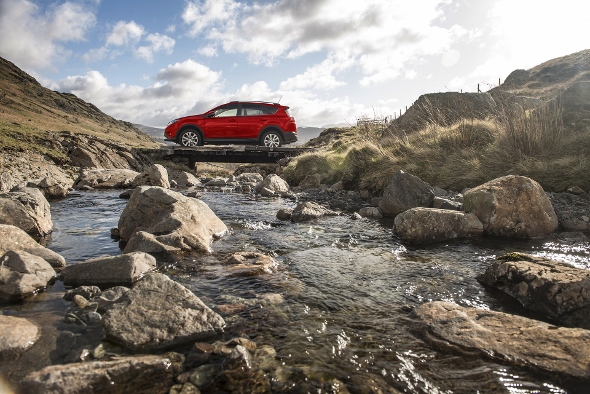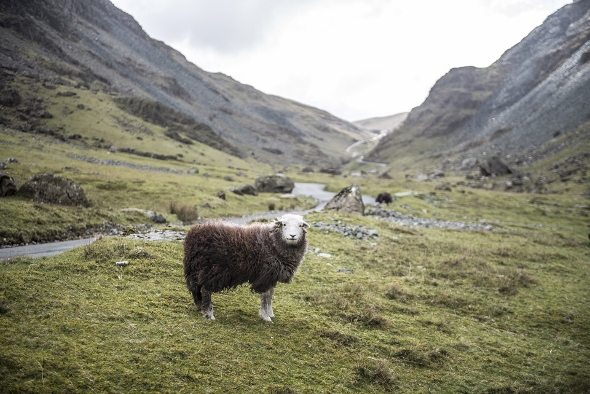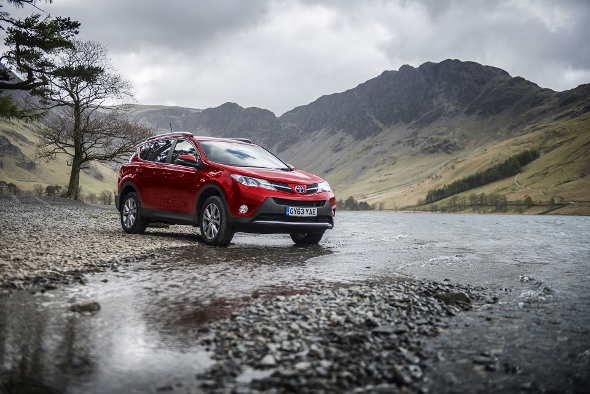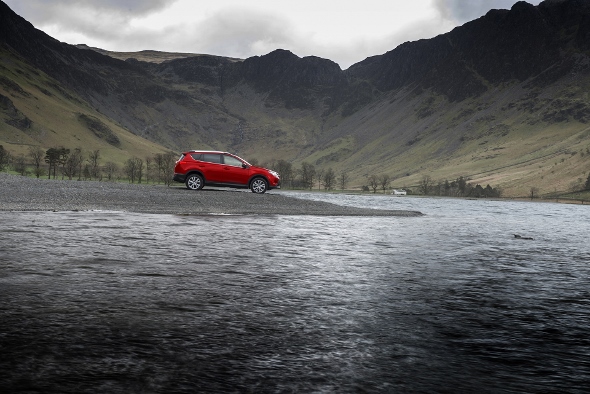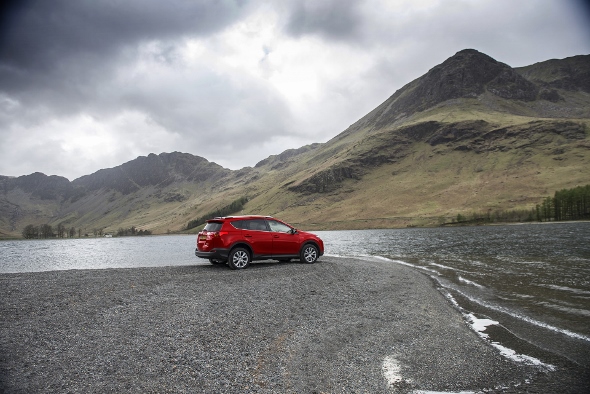 Cheddar Gorge
Cheddar Gorge in Somerset wasn't on our itinerary for the #RAVTour, rather, we were required to visit in order to photograph our support car, a Prius+, for an upcoming piece, which you'll soon be able to read on the Toyota blog.
While there though, we couldn't resist hitting the twisting roads that lead to the gorge's summit in our RAV4; progress wasn't swift however, because of the amount of wild mountain goats crossing the road! In the photo below you can see a family of wild mountain goats being led across the road by their mother.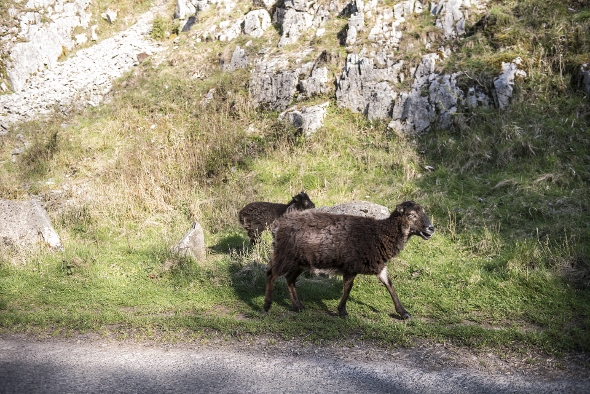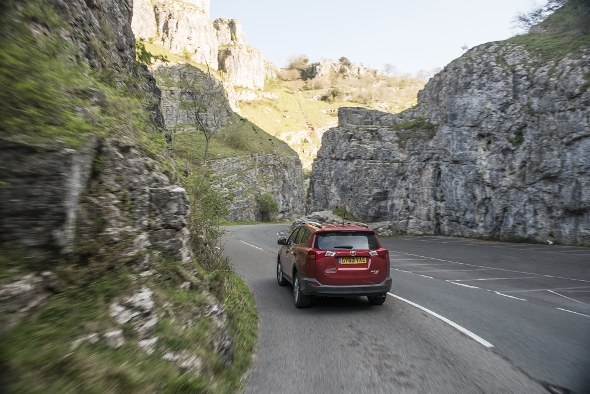 Pit stop
One of many we made on the #RAVTour; this one was notable for the reuniting our RAV4 with its forefathers.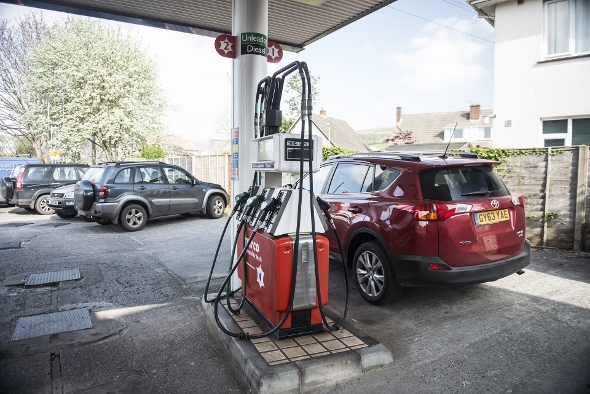 Off-roading
We were inundated with requests to see the RAV4 tackle some 'proper' off-roading on our tour. Happily, at the side of Britain's oldest road, The Ridgeway, there was a series of steep, muddy, and rutted tracks, leading up through the valleys of Wiltshire, which the RAV4 took on with ease.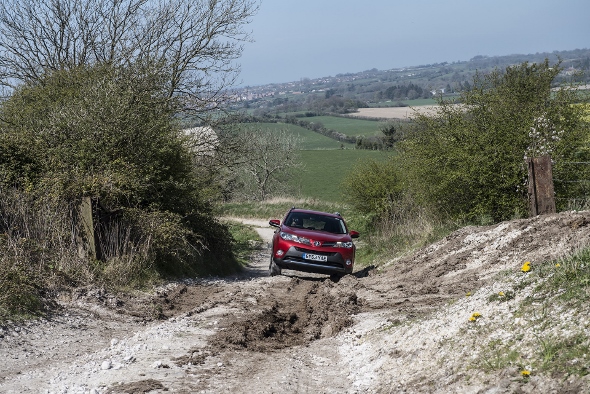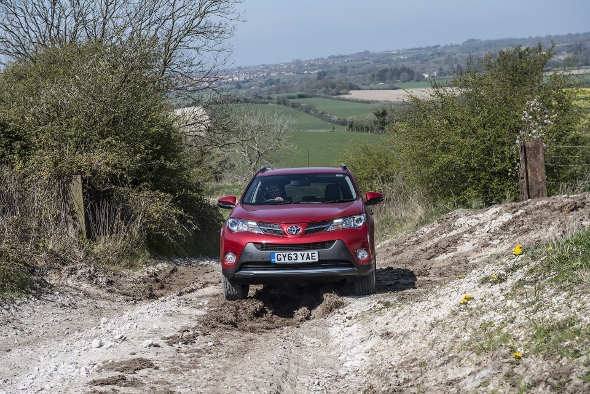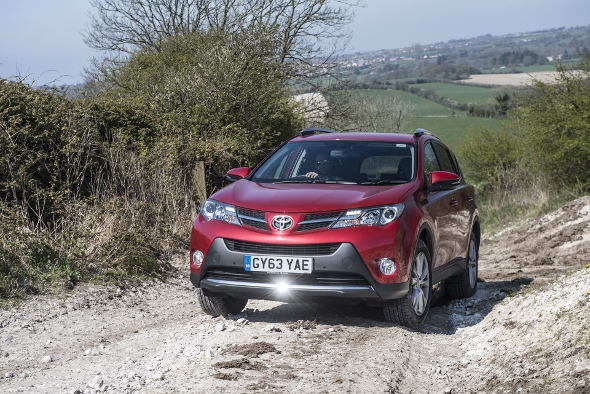 You can find out more about the RAV4 on the designated section of the Toyota UK website. If you've a taste for adventure, and would like to test drive a RAV4, leave a comment below, and we'll be in touch.
See also:
Toyota RAV4 takes on Britain's ultimate roads for #RAVTour
#RAVTour's look at Britain's ultimate roads concludes after four days and 1,250 miles
#RAVTour: Britain's ultimate roads in depth