See also:
Toyota RAV4 takes on the UK's ultimate roads for #RAVTour
#RAVTour's look at Britain's ultimate roads concludes after four days and 1,250 miles
#RAVTour: The bits between the roads
With traffic, road works and perennial lane closures, it's tempting to think that driving is not what it once was, and pine for the good old days of empty twisting back roads and David Bowie playing on the 8-track.
Here at Toyota GB, driver enjoyment is one of the cornerstones of all of our models, and we don't think that you need to turn back time to get out and enjoy a drive, so last week, we set out on an epic four-day road trip in our RAV4 SUV, clocking up 1,250 miles and taking in the length and breadth of the country, to uncover Britain's ultimate roads.
The starting point for our tour was Toyota HQ in Epsom, Surrey, at 7am on April 14. From here we made the four hour, 204 mile drive North, to Snake Pass in Glossop, Derbyshire – a road which can claim to be one of the most undulating in the UK.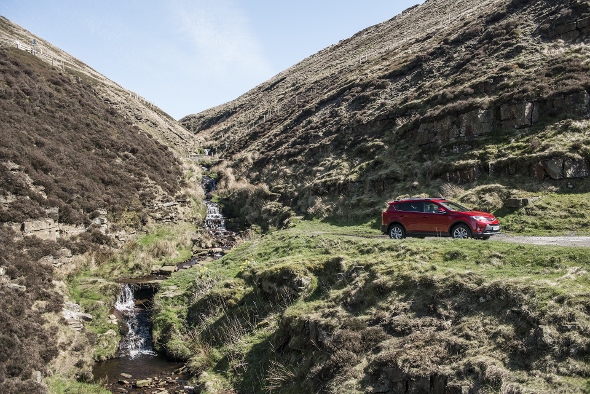 Crossing the Peak District between Manchester and Sheffield, the smooth, wide road, consists of continual rise and falls, and a steep cliff-side drop for the duration of its seven kilometre point-to-point stretch. Our Vermilion Red RAV4 Invincible is pictured at the side of the pass, roughly halfway across, where a waterfall trickles into a stream down the cliff face. As well as its undulation, the road is notable for the vehicles that frequent it; during our time on Snake Pass we counted almost as many motorcycles as cars, and it is also a favourite route for road cyclists.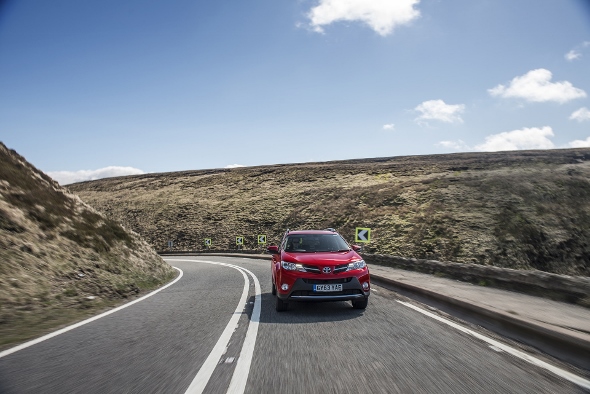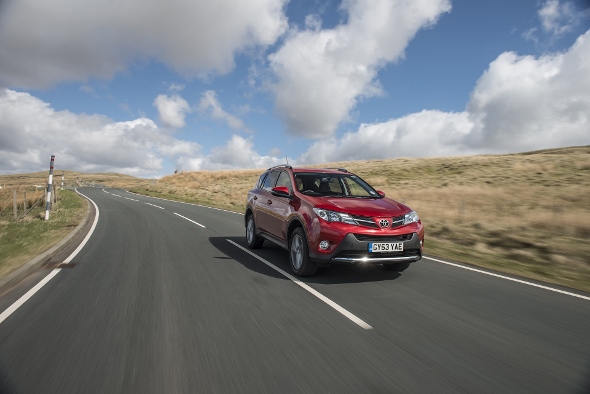 After a blast on Snake Pass, we drove 114 miles north west to another pass – Hardknott Pass in the heart of the Lake District. Featuring a series of steep climbs that reach gradients of up to one in three, Hardknott Pass is often cited as the steepest tarmac road in Britain. It is famous for being not only steep, but continually steep for a long stretch, with a two kilometre ascent. Narrowing at what seem like random points, Hardknott Pass' combination of blind bends, waiting bays and smooth surface mean that is a road to be taken slowly, and one that proved a real test for the grip levels of our all-wheel drive RAV4, which was fitted with 18-inch alloy wheels and 235/55R18 standard road tyres.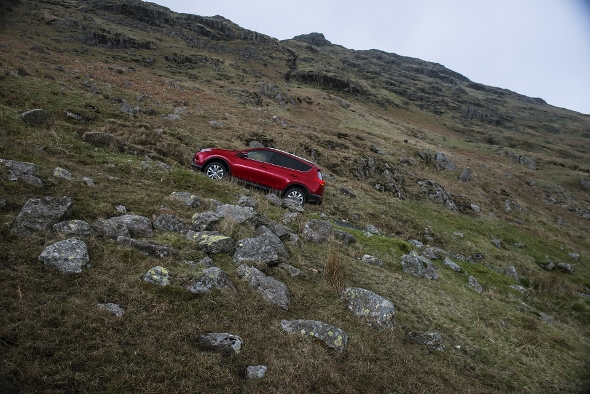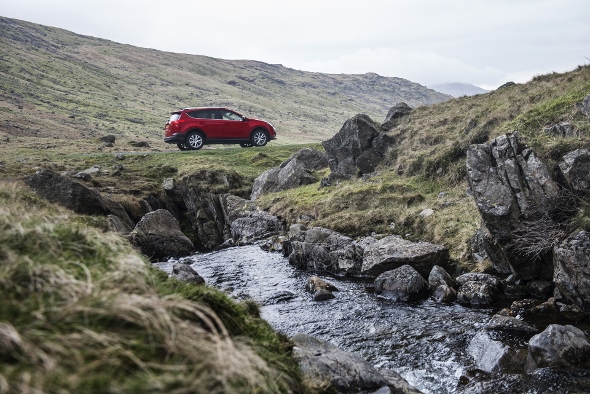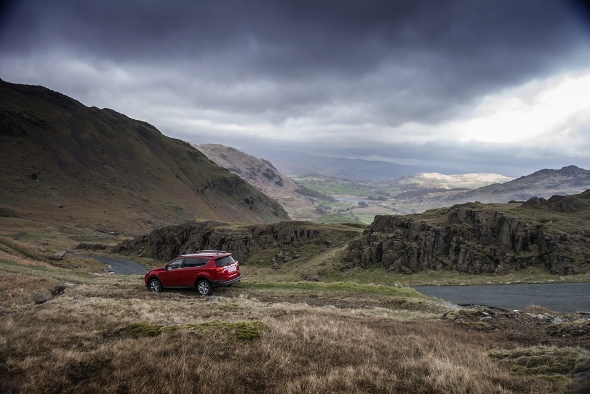 For day two of the tour, we brought our head for heights, taking on Britain's highest A-road, and highest road of all, Killhope Cross and Great Dun Fell, respectively. To get to Killhope Cross from Keswick, Cumbria, we journeyed 45.6 miles cross country to the Pennines. Twisting up through the mountains of Cumbria, Killhope Cross reaches a peak elevation of 627m (2,057 ft). Once at the top, there is a waypoint that seemed like a popular meeting point for motorcycle enthusiasts. Asides from being a spectacular driving road with incredible views over the Pennines, one of the quirks of Killhope Cross is that its peak sits exactly on the edge of two counties – Cumbria and County Durham. Making the descent into County Durham, the first point of interest is Killhope Mining Museum – our RAV4 is pictured below crossing the stream that leads to the museum's entrance.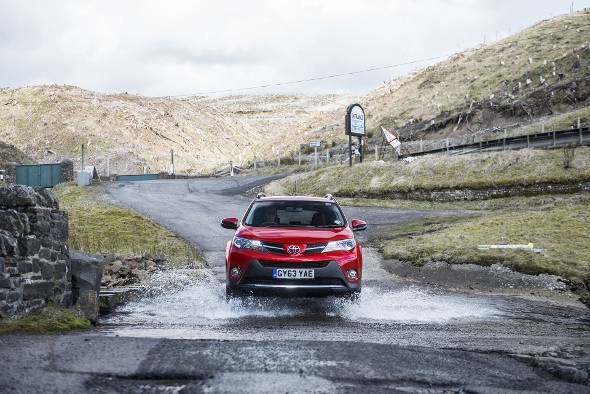 Great Dun Fell, Britain's highest overall road was next on our agenda. Situated 47 miles South West of Killhope Cross, above the tiny hamlet of Milburn, Cumbria, Great Dun Fell is a staggering 848m (2,782 ft) above sea level – in fact it's so high that during our ascent in the RAV4, some members of our four-strong team reported that their ears were starting to pop. After driving up a steep single lane track to the mountain road's summit, we reached a remote radar station, operated by air traffic controller NATS. The photo below shows snow at Great Dun Fell's peak. Great Dun Fell is not a road for the fainthearted, and if you are keen to attempt it, we recommend taking the road at no more than 20mph, in a low gear.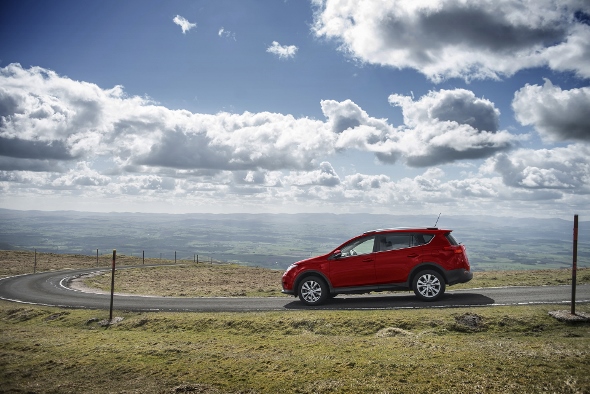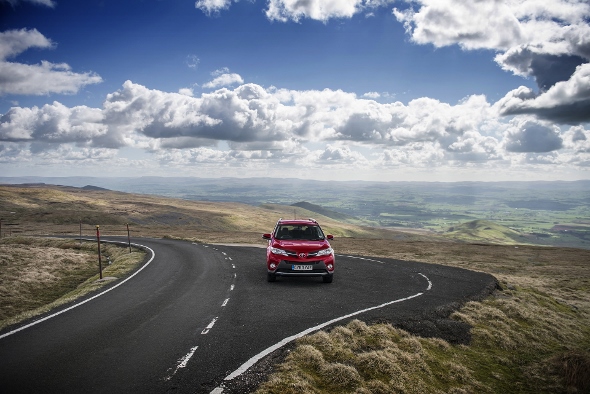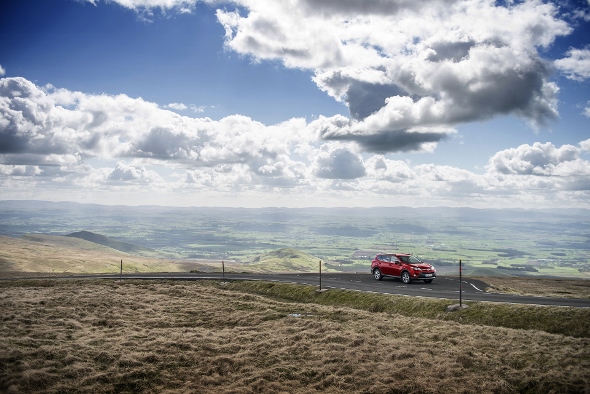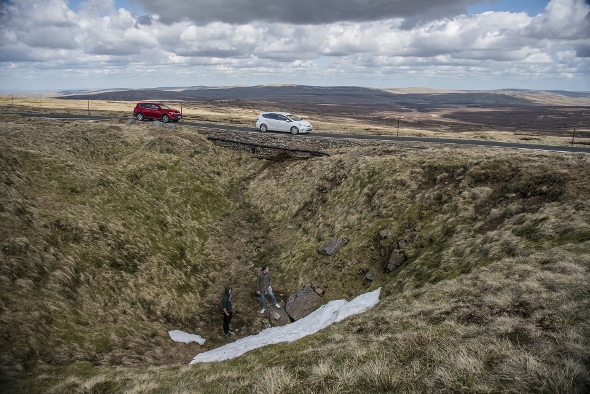 At the end of day two, we made the long drive down to the enduring coastal town of Skegness, to shoot our support vehicle, a Prius+, for an upcoming Toyota blog feature. Fortunately, the detour didn't throw us too off course for our ultimate road tour, as our next destination, the UK's lowest road, was 62 miles South in Peterborough.
Holme Fen, at 2.75 metres below sea level, is the lowest road in Britain. In 1850, the land surrounding the road was under water; it was part of Whittlesea Mere, the largest lake in lowland England at three miles across. Later that decade, Whittlesea Mere was drained for the purposes of farming; below the lake lay highly fertile peat soil, which locals referred to as 'black gold'. In the years that have followed the drainage and farming, the layers of peat have worn down, ever decreasing the height of the land; the post on the left of the image below shows where the water level once was.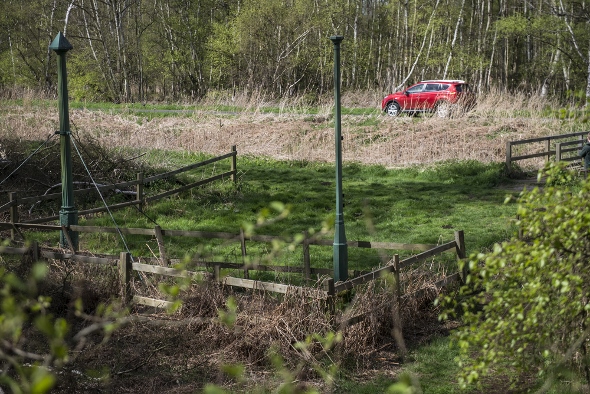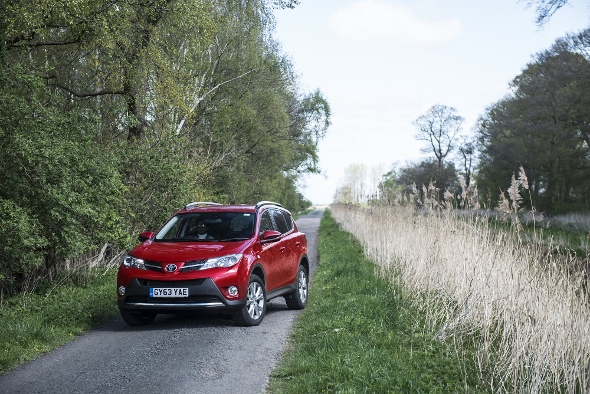 The final stop on day three was The Ridgeway, in the village of Beckhampton, 11.5 miles south of Swindon. The Ridgeway earns its place in history as the UK's oldest road, formerly used as a trading route for 'The Wash', a bay and estuary in East Anglia, The Ridgeway is at least 5000 years old, and cuts through glorious West country countryside, connecting Wiltshire with the Berkshire Downs. Predominantly used by hikers, its dusty and rutted surface was well-suited to our RAV4, which went off of the beaten track, and into the valley.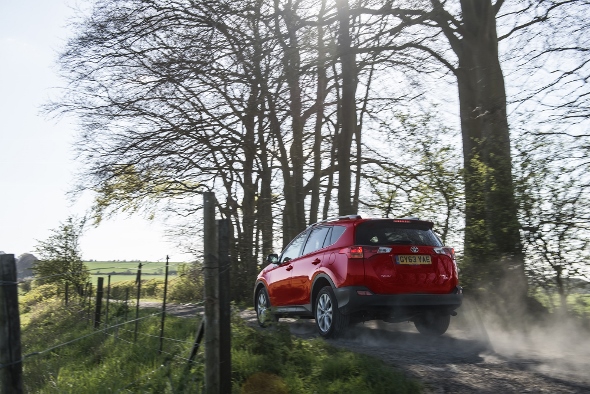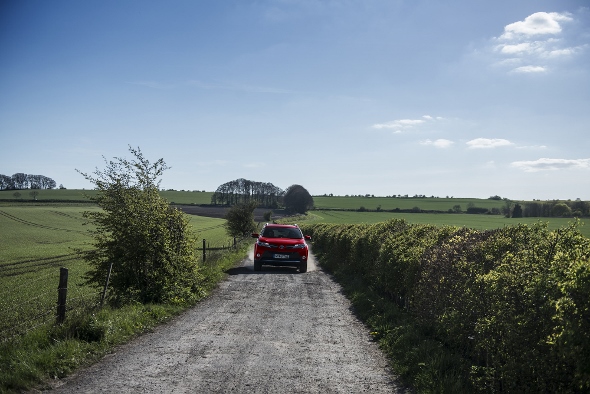 There are few greater pleasures than taking on a sharp corner at speed in a great-handling car, and in recognition of this, the final road on our itinerary was Zig Zag hill – Britain's bendiest. Just one mile in length, Zig Zag hill features a series of concurrent hairpins, descending from the hill's peak on the very cusp of Dorset and Wiltshire, two miles from the historic town of Shaftesbury. There's no other way to describe this road other than enormous fun, and when we engaged the sport driving mode of our RAV4, it was an absolute hoot through the bends, with weighty steering, a firm, sporty ride, and very little understeer.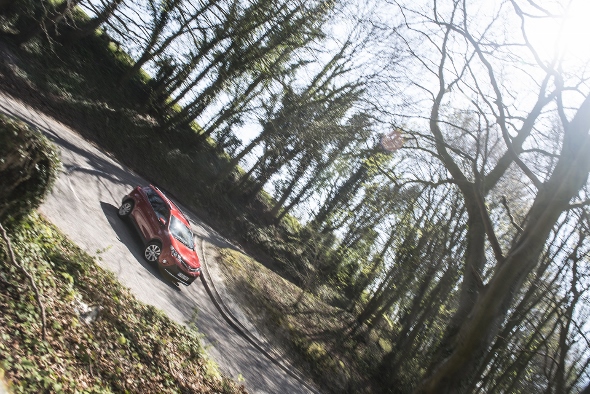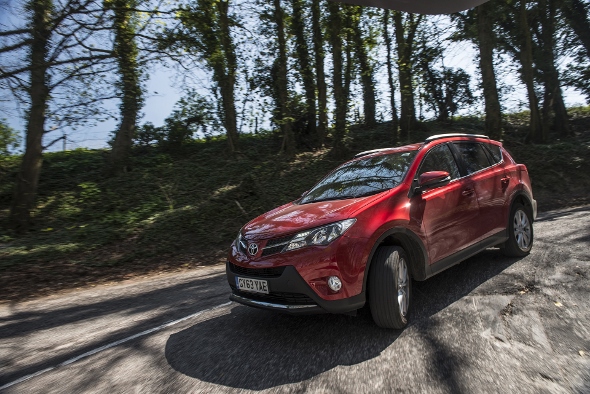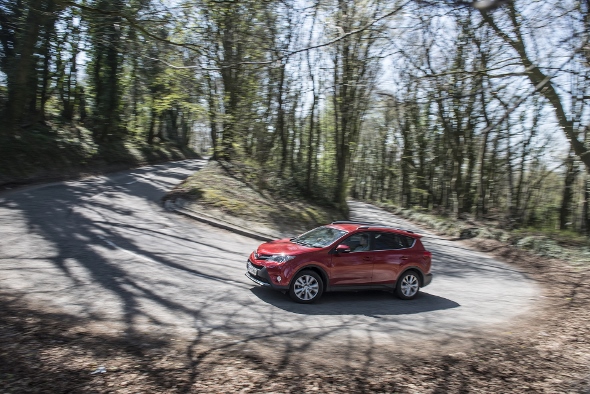 The RAV4 can be all that you want it to be and was the perfect companion for the 1,250 mile trip. Its locking differential, all-wheel drivetrain and optional hill descent control means it can tackle light off-roading and its enormous 547 litre boot extends up to 1,746 litres, meaning its the perfect tool for a family holiday – a powered tailgate makes accessing it easy too. Furthermore, RAV4 is not short of sporting flourishes; when the car was developed, Formula 1 technology was employed, with Sakana fins located on the bottom of the door mirrors and in the rear lamp covers to accelerate the airflow, thus supporting vehicle stability and control. All-wheel drive RAV4 models also benefit from sport mode on the Integrated Dynamic Drive System, which gives greater stability and agility on wet and dry roads and delivers a more engaging driving experience.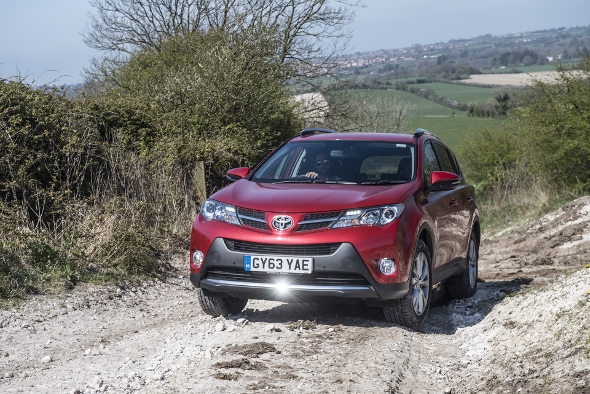 RAV4 starts at £22,495, and is currently available with a £1,000 finance deposit allowance*, so if you would like to take on Britain's ultimate roads, and think that RAV4 is the car to do it in, leave a comment below, and we'll help arrange a test drive for you. Further information about the RAV4 range is available on the designated section of the Toyota UK website. Read our RAV4 review here.
We'll be bringing you a gallery of some of the spectacular locations we stopped off at in between the six ultimate roads, including the Lakes, Cheddar Gorge and the New Forest, later this week.
See also:
Toyota RAV4 takes on the UK's ultimate roads for #RAVTour
#RAVTour's look at Britain's ultimate roads concludes after four days and 1,250 miles
#RAVTour: The bits between the roads
*Terms and conditions apply, for more information, visit the latest offers section of the Toyota UK website.