The new Prius has just picked up its first major award, being named 2009 Japan Car of the Year at the Tokyo motor show. It marks a second consecutive COTY accolade for Toyota, following the success last year of iQ.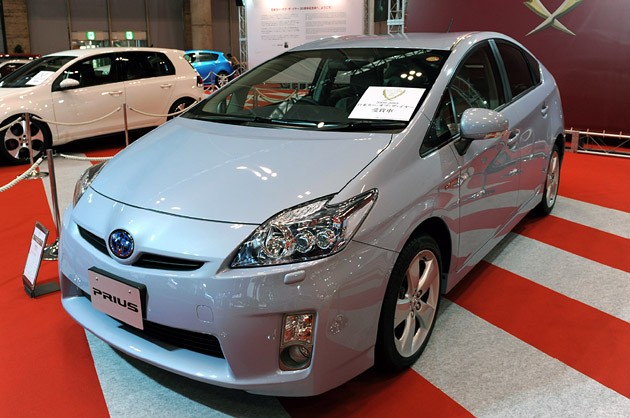 Winning this year's award is a big coup for the full hybrid, which took the title in the closest result seen in the award's 30-year history. When it comes to the popular "vote" of the buying public, however, Prius is the clear winner by a huge margin.
Japanese motorists are flocking in their tens of thousands to get behind the wheel of the world's number one hybrid car and their passion for Prius has made it the country's best-seller for an extraordinary fifth month in a row. Latest data from JADA, the official body that monitors new car sales in Japan, show that 31,758 new Prius were sold in September. This means Prius alone claimed almost 11 per cent of the nation's entire new car market.
Here in the UK there is a similar sales success story to report, with more than 4,000 customers placing orders for new Prius since its launch in August. With almost 2,500 sales notched up in September, it has become Toyota's third best-selling model, behind Yaris and Auris.