Toyota's "lean" manufacturing system needs little introduction. The legendary Toyota Production System has helped shaped business practise since it was established in 1948.
Originally called "just-in-time production," it builds on the approach created by the founder of Toyota, Sakichi Toyoda, his son Kiichiro Toyoda, and the engineer Taiichi Ohno. The principles underlying the TPS are studied and copied the world over.
But while the Toyota Production System pioneered modern manufacturing as we know it, Toyota New Global Architecture (TNGA) – announced as a development of the Toyota Production System – aims to revolutionise the development of Toyota vehicles by placing more emphasis on harmonising planning and design to increase efficiency.
In simple terms, a greater focus on standardised parts and components means Toyota's future cars will be better to look at and more engaging to drive. They will also be easier to develop, and delivered more quickly and efficiently to customers. In this blog post, we explain why…
Back to basics
The introduction of the TNGA will also increase the efficiency of the development process while reducing costs, which will free up more resources to be used on developing technology, sales, procurement and production techniques.
But the origins of TNGA were rooted in recent history. According to Mitsuhisa Kato, one of Toyota's Executive Vice Presidents, the inspiration for the revolutionary TNGA came just after the collapse of Lehman's bank in 2008, an event that led to the global 'credit crunch' and a widespread economic slowdown.
'It was', Kato-san said, 'a fresh reminder that Toyota needed to be able to achieve sustainable growth. The whole company had to change direction.'
What was done?
At the launch of the TNGA project at Toyota's HQ, Kato-san added that Toyota's system of appointing an effectively independent chief engineer to each new model project had led to a proliferation of models, platforms and engine derivatives.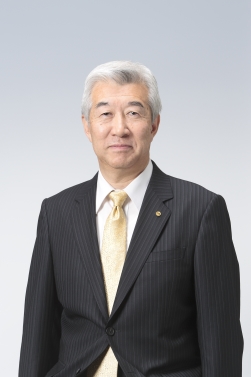 Ironically, Toyota's admirable intention of building cars to meet local demands around the world had resulted in as many as '100 platforms and sub-platforms' in the automaker's product line up. A platform is the sub-structure of a car, around which a vehicle is designed, engineered and constructed.
Also, the number of powertrains, including engines modified to fit all these different platforms, numbered as many as 800. Such a wide range of components and models also makes it 'hard to improve on individual models [during their production life time]'.
But Toyota management didn't just stop at having to completely re-think and re-engineer the platforms and powertrains that would underpin its future models (a process that took place between 2009 and 2011). According to Kato-san, it also decided that it needed to 'improve the basic performance of its cars' but also to 'build attractive and eye-catching cars' for the future.
Toyota's engineers were also asked to 'drive as much as possible, especially outside working hours: love cars.'
It was a brave admission, but Toyota has long been the master of production engineering. In an increasingly competitive future, the company would need to balance the rational engineering with passion for the end product. To this end, Toyota's production engineers were encouraged to dream up 'ever-better' vehicles, being asked by the company to 'experiment, think and feel…get our hands dirty' according to the internal briefing.
As well as proposing projects on paper, Toyota's engineers were also asked to 'drive as much as possible, especially outside working hours: love cars.' Toyota's engineering chiefs also vowed to learn from the automotive opposition, benchmarking rival vehicles and 'studying technologies from around the world'. One of the results, say company engineers, is that TNGA models will have much improved driving dynamics because this platform has one of the lowest centres of gravity amongst its competitors.
See also
TNGA explained: Toyota's human touch
TNGA explained: 10 ways Toyota is changing how cars are built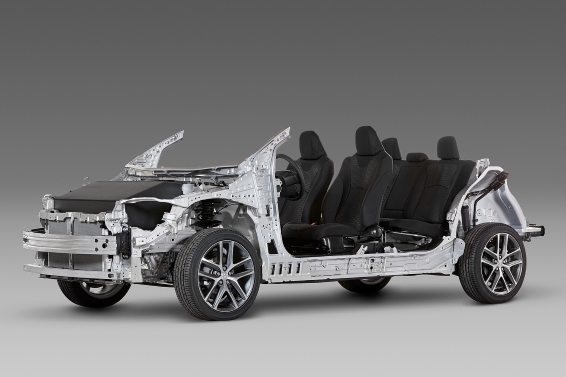 The promise is for cars that are better looking, better to drive and better specified.
The first result of all this work is the TNGA platform, which is designed to give the chief engineers of these upcoming Toyota models enough flexibility to build all kinds of these 'new-era' vehicles with the minimum number of different components.
To that end, for example, the TNGA kit of parts can have the front seats placed at as many as five different heights – perhaps the crucial engineering distinction between different types of vehicle – allowing cars from low-rise sporty coupes, to high-rise SUVs and crossovers to be built with the same component set.
What does it mean for you?
Perhaps the best news for future Toyota customers is that Kato-san promised that the majority of money saved by using TNGA would be ploughed back into the development of even better cars for the future.
The promise – to be tested from this year with the first TNGA-based production car – is for cars that are better looking, better to drive and better specified. But 'sustainable growth' demands no less.