It's official: Toyota announced this week that an international trial of the plug-in Prius will start next year, followed by a full production model in two years' time. It's news we've been eagerly anticipating since the Prius PHV (plug-in hybrid vehicle) was unveiled as a concept car at the Frankfurt motor show.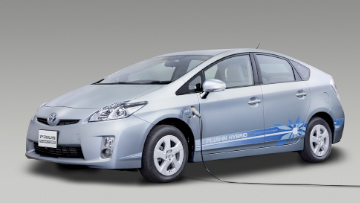 Around 600 cars are to be leased worldwide and some of the 200 or so allocated for Europe will be coming to the UK. Government agencies, major corporations and research institutions will be the principal customers.
At the official launch, Toyota declared that PHVs demonstrated its environmentally responsible approach to harnessing diverse energy resources. Feedback from next year's trials will be used in the development of the future production model, which it expects to build in "tens of thousands" from 2012.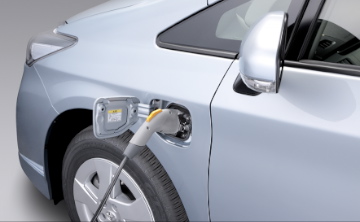 Based on the latest, third generation Prius, the plug-in model can be recharged simply by connecting it to a public charging point or a domestic electricity supply. Thanks to compact, high-capacity lithium-ion batteries, in place of the nickel-metal hydride type used in the current Prius, the car can be driven much further on its electric power – EV mode – alone, cutting average fuel consumption and sharply reducing CO2 emissions.
According to initial tests the driving range will be around 14 miles. Once battery power is exhausted, the car switches seamless to hybrid petrol-electric running, just like the current full-hybrid model. The official Japanese test criteria are different from those used in Europe, but under local conditions CO2 output is calculated at 41g/km in a combination of EV and hybrid petrol-electric driving.