The GRMN Sports FR Concept, a 316bhp, turbocharged and supercharged version of the GT86, will take a starring role at the 2012 Goodwood Festival of Speed.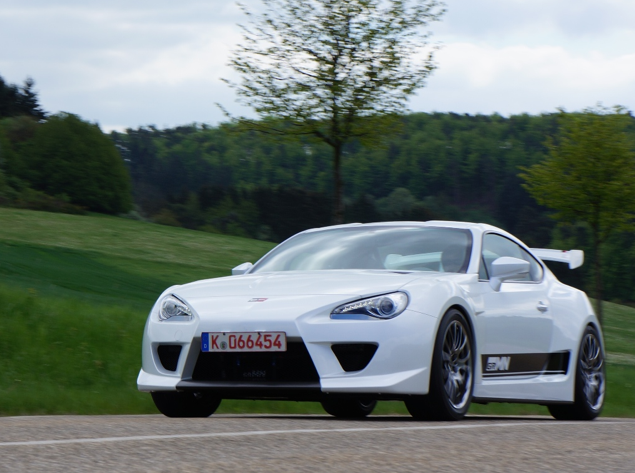 Built by Gazoo Racing, the road-legal newcomer is officially known as the GRMN Sports FR Concept. GRMN stands for Gazoo Racing Meister of Nurburgring.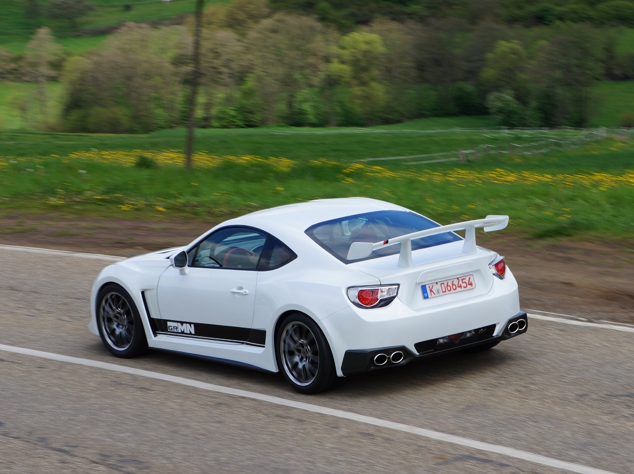 Gazoo says the unique supercharged and turbocharged engine design has been chosen to improve the car's performance "across the rev range".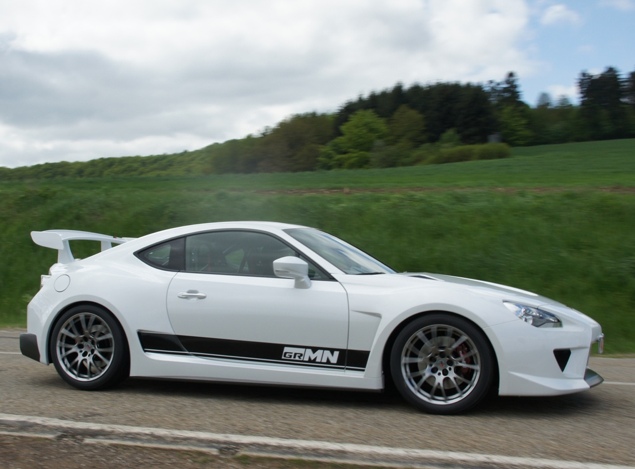 And it's not for the shy and retiring. As well as getting a 'blown' version of the 2.0-litre flat-four engine, the also car gets revised suspension and a dramatic looking body kit.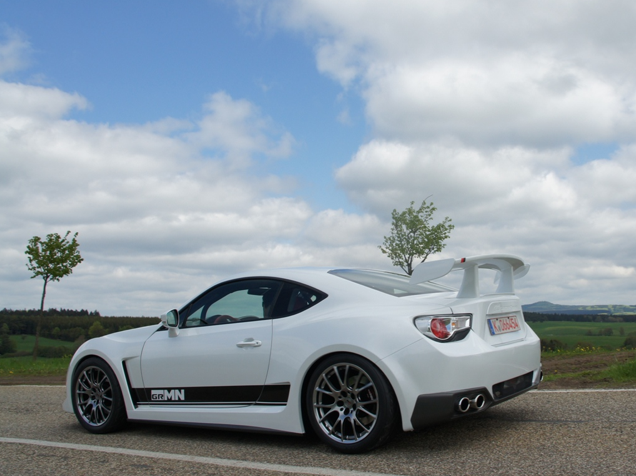 There are new brake calipers and discs, a 'quad' exhaust and lightweight 18 inch aluminium wheels. Wider tyres are also fitted, and measure 245/40 at the front and 265/35 at the rear, providing extra grip.
As a result of all the modifications, the GRMN Sports FR Concept is longer, wider and lower than the standard car, measuring 4,350mm long, 1,855mm wide and 1,250mm tall. The car's kerbweight is slightly increased, at 1,280kg.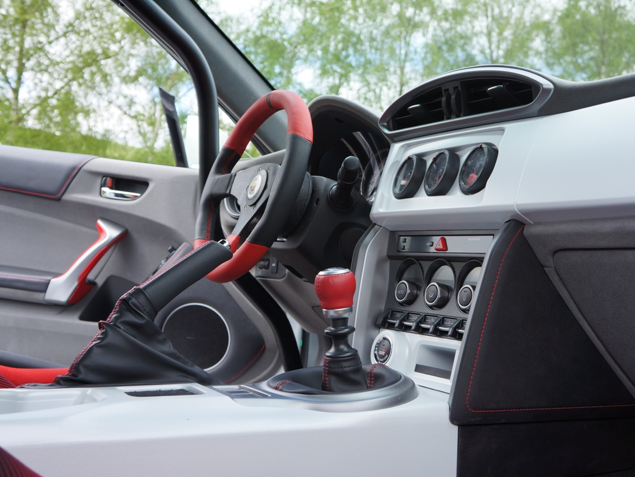 In a nod to the car's racing heritage, the inside of the GRMN Sports FR Concept is heavily modified, with racing "bucket seats", four-point seatbelts, a roll cage and extra instrumentation that measures boost pressure, water temperature and oil temperature. The cabin is trimmed in leather-style 'buckskin' fabric.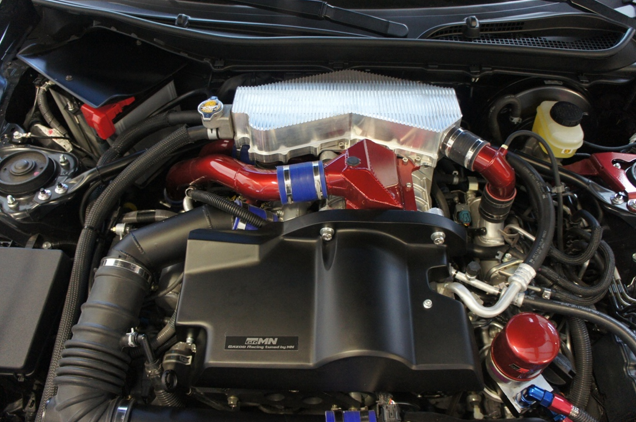 With 119bhp more than the standard 197bhp GT86, the concept offers a massive 421Nm of torque. Power is fed to the road through six-speed manual gearbox.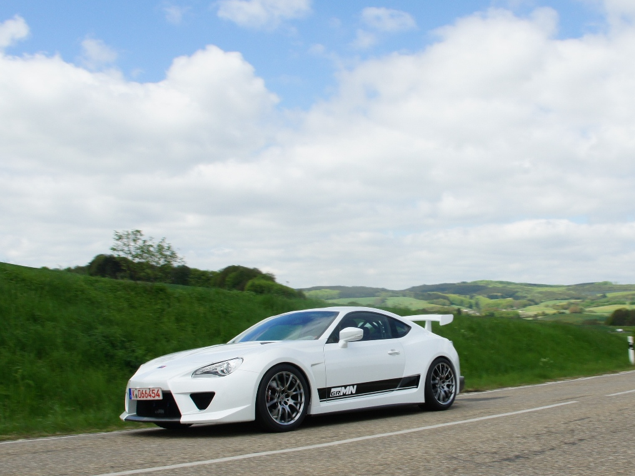 Though no performance figures are available, the car is expected to be noticeably faster than the standard car, which covers the 0-62mph sprint in 7.7seconds.