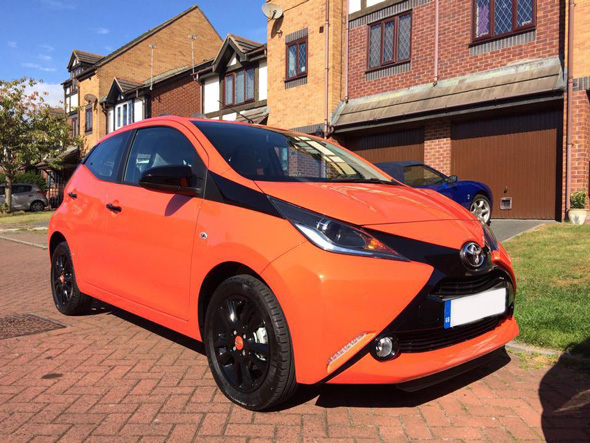 The new Toyota Aygo has only been on sale for a couple of months yet owners are already getting in touch with us to say how much they love their new car.
Just last week we posted a picture of the Aygo onto our Facebook page and the response was overwhelming, with new owners posting pictures of their Aygo and giving their initial thoughts on the cheeky little supermini.
David Bower was one of the first to get in touch, saying he'd just picked up his new Aygo (it's his car that's at the top of this post, in the striking Orange Twist paint scheme).
Tom Ponsonby was concise with his feelings about his new Aygo – 'I love mine [smiley face].'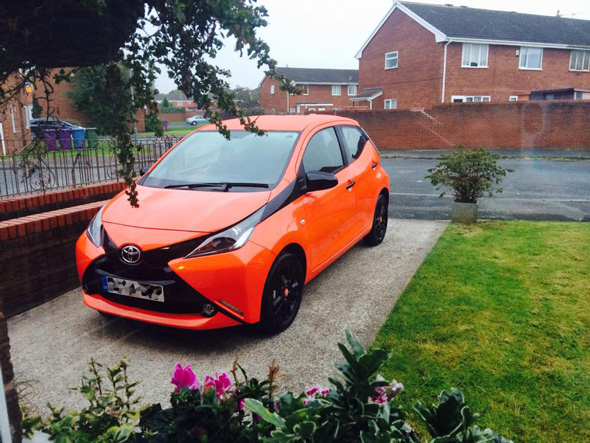 In fact, a few people have said they 'love' their new Aygo, including Kimberley Moore, Lisa Osborne, Jennifer Lion and Katie Cumbers.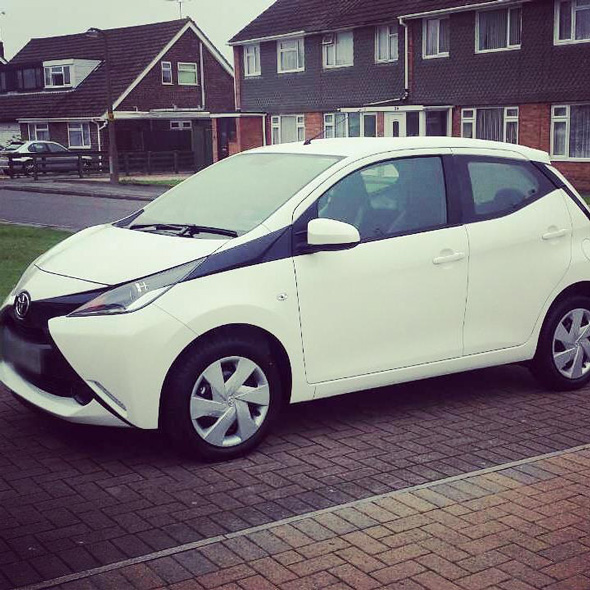 Kimberley's new Aygo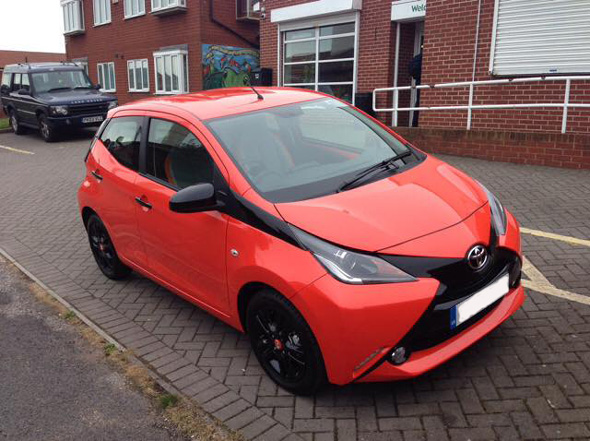 Katie's Aygo
Thanks guys for sharing your photos of your new cars with us. We're always really pleased when we get your pictures on Facebook and Twitter.
See also:
Vevo lyric lines: On the pull with the Toyota Aygo
These are the coolest photos of the Toyota Aygo you've seen so far
Toyota Aygo invisible driver prank with Rahat
What are Toyota Auris owners saying about the car?
Where next?
Further information about the Aygo range is available on the designated section of the Toyota UK website. If you would like to test drive an Aygo, leave a comment below and we'll be in touch shortly.