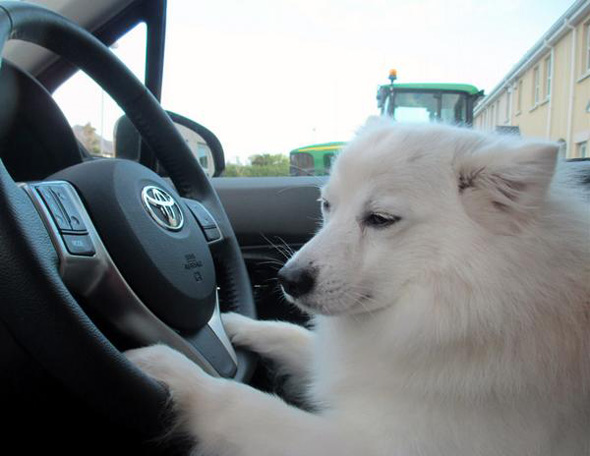 Recently we asked you to share pics of your #ToyotaPets enjoying their wheels. High paws for effort so far – we've loved your replies unleashed on Twitter and Facebook.
We still want more though. Simply tweet your photo using #ToyotaPets to @ToyotaGB and we'll share the best examples. Meantime, have a look at our favourites so far.
Ice (Yaris):
One of our favourites so far is portrait of Ice, a Japanese Spitz, in a Toyota Yaris owned by Lorna Pollock. Just beautiful.
@ToyotaGB Hi. Here's a Japanese dog in a Japanese car. Ice my Japanese Spitz ready for a test drive in my Yaris. L pic.twitter.com/oA9RYjhjou

— Lorna Pollock (@lorna914) September 24, 2014
Buster and Boris (iQ ):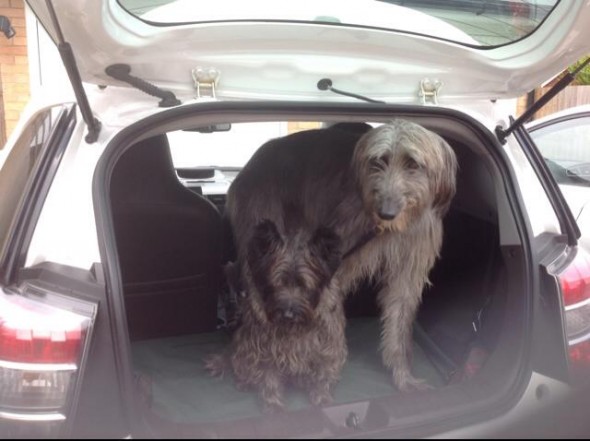 Peter Stevens sent over the snap of his canine double act Buster and Boris in the back of their iQ. Buster (left) is a Scottish Cairn Terrier with attitude and Boris (right, a lurcher) follows his lead. Their other ride is an Auris Touring Sports.
Rowley (Celica Sunchaser Convertible ):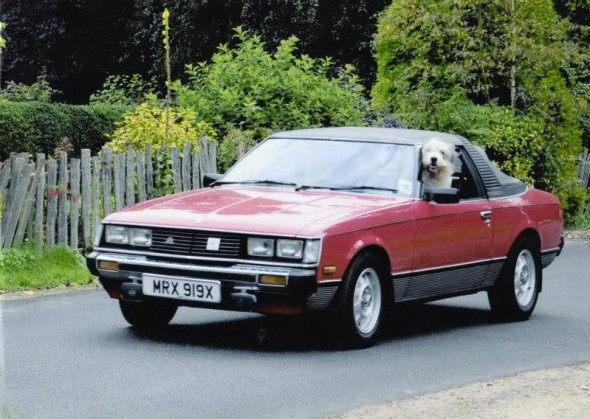 Dog Rowley calls shotgun and enjoys the breeze on his bonce on the way to Cholmondeley Classic one year – he looks as good a companion as your car, Ian Condliffe, good shot!
How many horsepower? (AE86):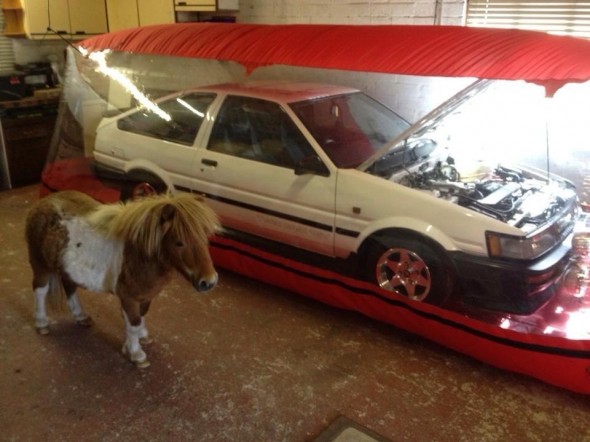 It isn't just pooch pics we've been sent – Neil Higginson shared fellow AE86 enthusiast Mark Griff's photo of his multi-purpose garage. We can only assume that donkey rearing and classic car ownership are two hobbies guaranteed to provide a big kick. (We don't advocate a race.)
Frank (Hilux):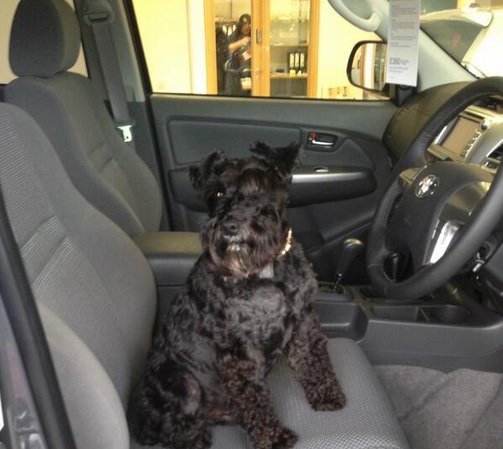 Frank the miniature schnauzer paw-ses in a Hilux at Toyota Woodford which he was definitely trying to drive off in. Is he winking? We think he's winking.
Also taking the biscuit (Auris Hybrid):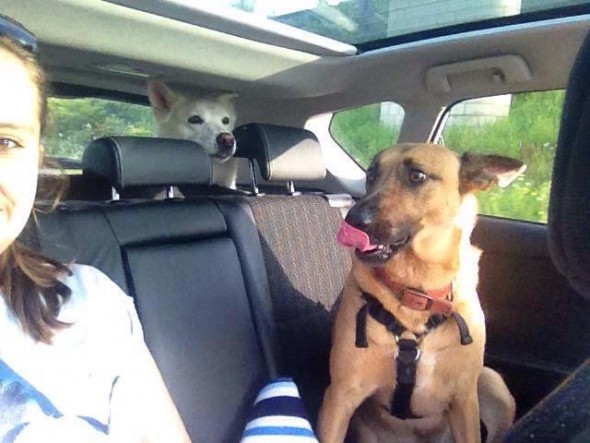 Christopher Pickup's hound is enjoying some back-seat driving in his hybrid, though we imagine there's a tasty treat or two just off camera, judging by the look in those eyes and the licking of those lips!
Cat napping (Auris Hybrid):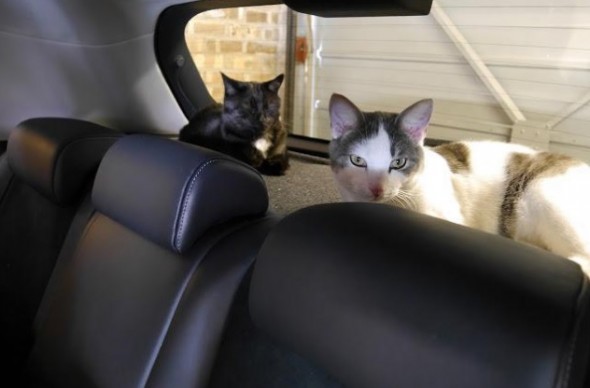 Everybody knows that cats are creatures of comfort – where better to relax than the parcel shelf of Howard Litherland's Auris Hybrid? Leave them in peace Howard, but be careful they don't take up residence in there!
Max (dealership regular):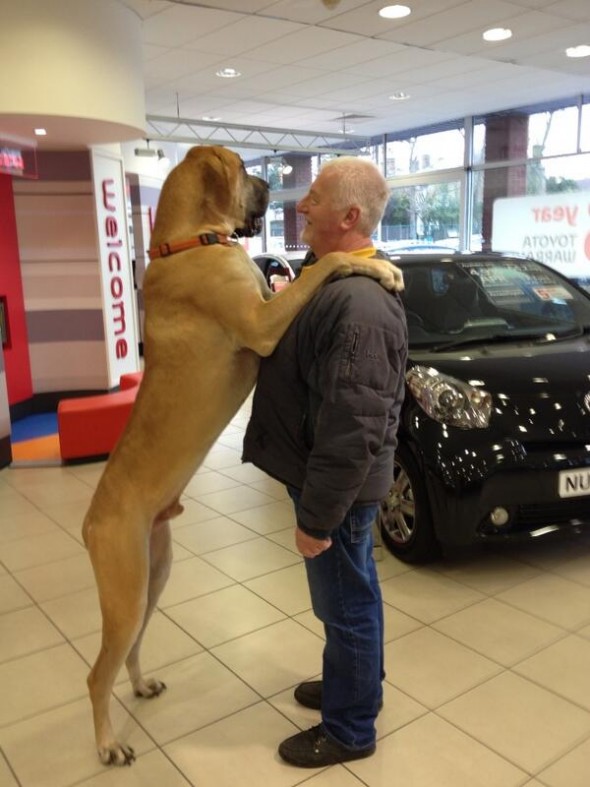 The staff at Toyota Woodford are slowly phasing out human sales representatives. By mid 2015, all customers will be greeted by Max the great dane or one of his associates.
And finally, Deefa (Avensis Tourer):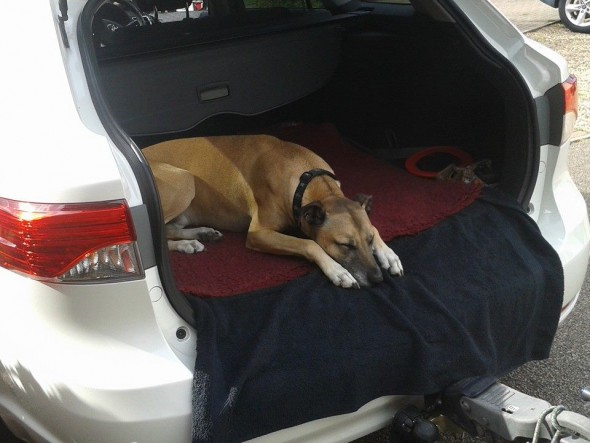 Deefa has obviously had a pretty good trip in owner James Edward's Avensis Tourer, he's all woofed out and ready to head home again. Too cute!
Thanks to all of you who've shared your pictures so far, for everyone else we hope this has inspired you to pick up the trail and sniff out some original snaps of your own. Remember to share them with us and tell us your pet's name!