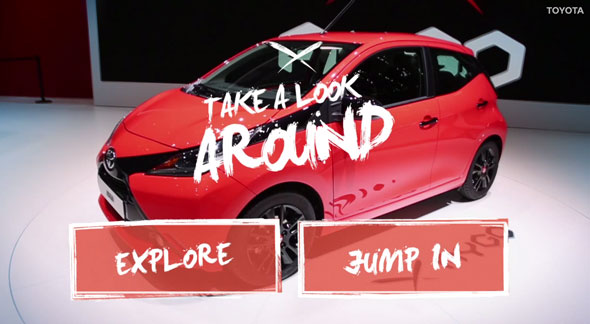 Want to get under the skin and explore the playful new Toyota Aygo? Or feel what it's like to be on our stand at the Geneva motor show?
We've made it easy for you with this interactive video of the all-new Toyota Aygo.
From the x-touch multimedia system and x-design front grille to the latest alloy wheels, you can discover all the features of the car, without taking your eyes off your screen!
[youvid embded='t' vid='i3h9mknA_R4′]
By Iain Reid