The UK's top motoring journalist published their 2012 Toyota Auris reviews after getting the opportunity to test drive the car at a launch event in Portugal last week. Here's what they said.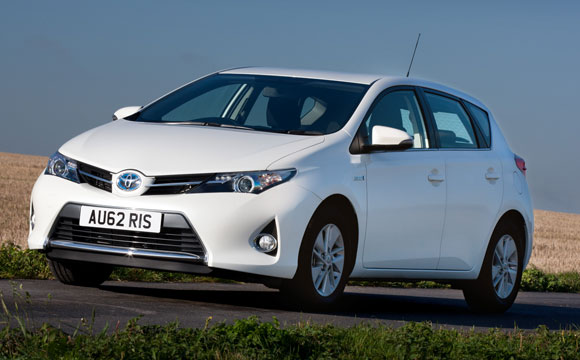 What Car? said: 'Toyota says it hopes the new Auris will appeal to both the heart and the head, but the biggest appeal of this Hybrid version remains its various tax advantages.
'For example, it sits in the lowest company car tax band for non-electric cars, which means (as a 40% rate taxpayer) you'll pay around £20 a month less than if you'd gone for a similarly priced diesel VW Golf.'
And What Car? readers also gave the thumbs up to Auris in their readers' clinic.
The review by Parkers praised the reliability record and running costs of Auris. You can read it here.
'The Auris Hybrid is the most efficient car in its class', said CarBuyer.co.uk.
Another of the 2012 Toyota Auris reviews was by HonestJohn.co.uk, which said: '…you might have dismissed the old Auris, [but] the new one is both good enough in itself and a decent enough looker to warrant your consideration. 'Remembering that it's also British built, carries a 5 year 100,000 mile warranty and, in the unlikely event that something goes wrong, Toyota is the best car company in the world at looking after its customers.'
Details in this article were correct at the time of publication.