The location of Toyota's European car design headquarters, named ED2, in the south of France offers stealth and style in order to tap into global trends, writes Guy Bird.
Arriving at the normally top secret ED2 centre (the E stands for Europe and the D2 for Design Development) it's hard not to feel like an actor in a James Bond film.
After peeling off an anonymous motorway exit, then down a quiet but steep side street, dark clothed security men open a set of high gates to allow our automotive convoy to enter the 6000-square metre facility nestling in tranquil woodland overlooking the Cote d'Azur.
It's quiet, almost too quiet…
A Japanese-inspired courtyard, replete with beautifully groomed and unfeasibly clean white pebbles, stands in front of the main entrance. But instead of an exotic bridge over a stretch of water troubled with snapping killer fish to await a Bond villain victim, there's a decidedly cuter sculpture of a city car on a plinth and a few palm trees. Much more reassuring…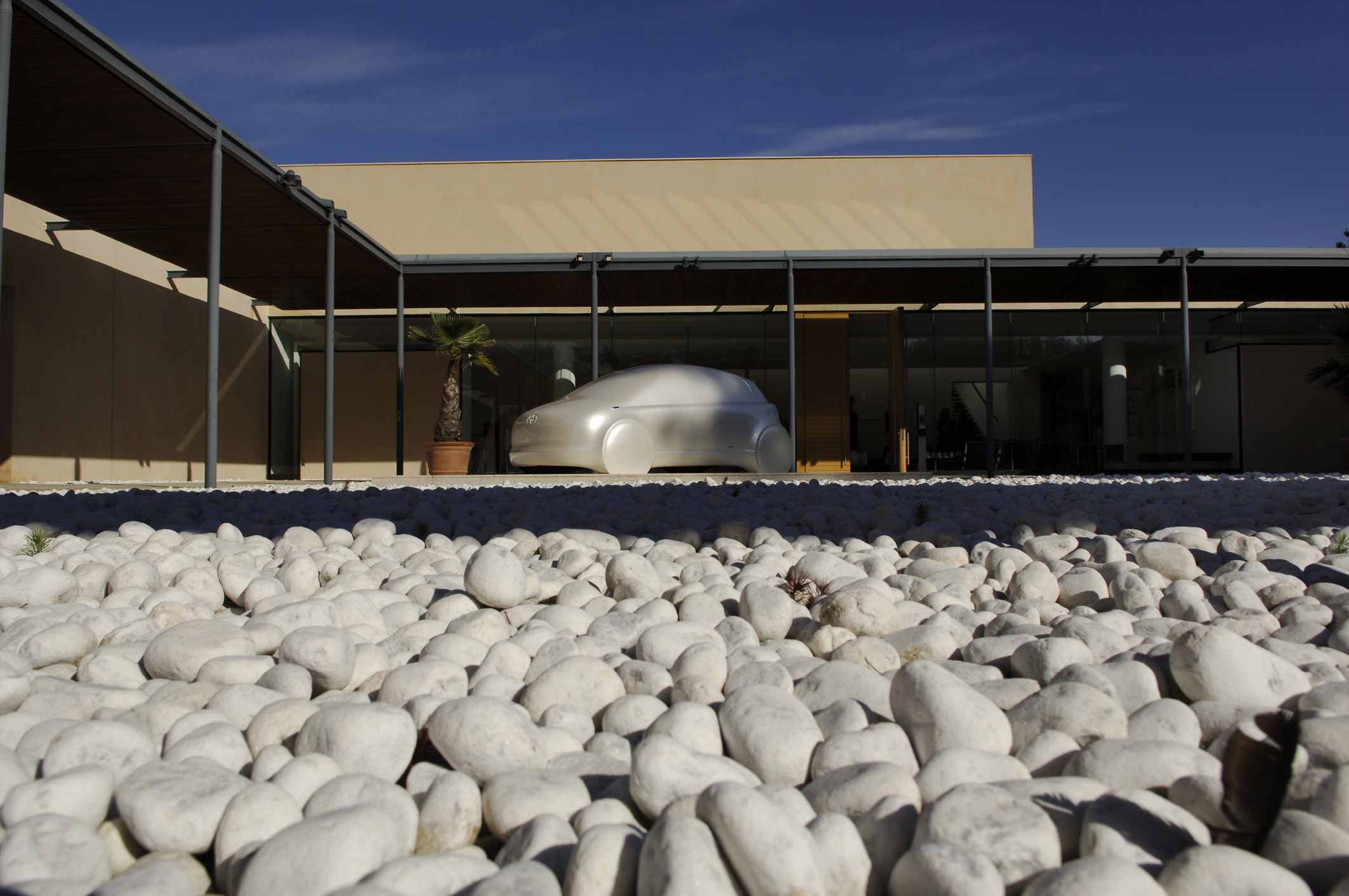 Opening the door of the building itself, reveals a minimalist reception with rows of black leather and chrome designer chairs – Mies van der Rohe's classic 'Barcelona chair' if you're interested – plus thoughtful coffee table magazines for the low and cool coffee table.
Then we're led to a large treble-height main room, the size of a sports hall but with carpet on the floor and one floor-to-ceiling glass wall – where a handful of full-sized car models can be viewed inside or indeed outside in the daylight on an even bigger secluded parking area.
On the day of our visit, the digital milling machines, clay modelling areas and work stations of the circa 40-strong, multi-national group of designers were well out of bounds, to keep the secrecy of yet-to-be-launched future products, but we did learn that the studio has been a veritable hit factory for Toyota car design over the years.
The production Verso was conceived here, as well as work on the Yaris exterior and the iQ, not forgetting a host of radical concept cars like the 2003 CS&S roadster, 2005 Endo urban compact car and the 2009 Toyota FT-CH.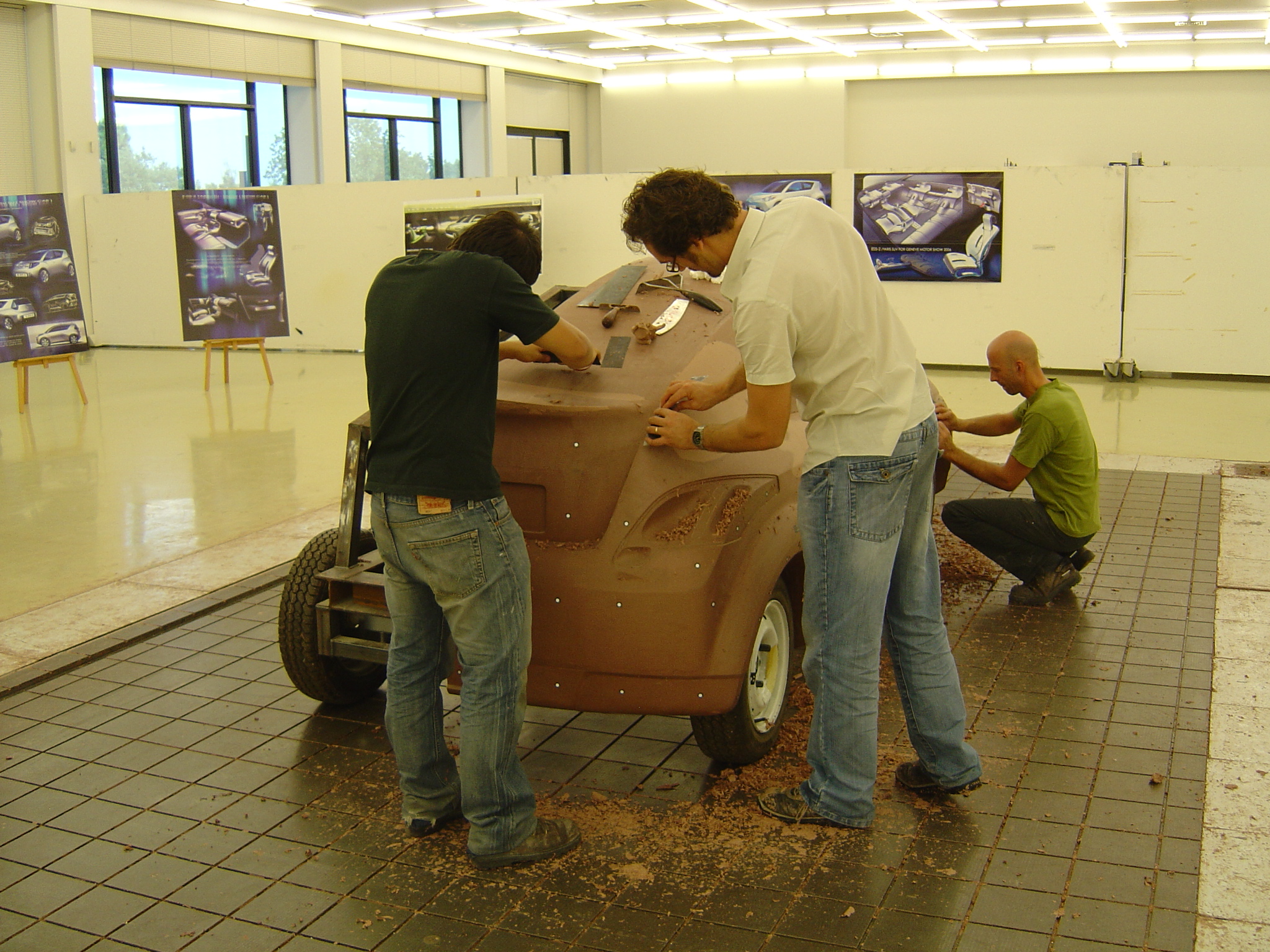 The last area we were allowed to glimpse before being whisked away again confirmed how special a place ED2 is.
After a brief lunch upstairs sitting on suitably designer, see-through plastic Philippe Starck 'Louis Ghost' chairs, we were allowed a stroll onto the studio's long roof-top balcony, complete with sea view.
Breathing in the fresh air, revelling in the warmth of the sunshine in late November and admiring the stunning vista, we left in no doubt at all that Toyota's designers are getting plenty of inspiration.
Details in this article were correct at the time of publication.