The Toyota GT86 isn't just one of the world's most popular sports cars; it's also a global racing car with teams pushing them to their limits all over Europe, Asia and both of the Americas. But there's one racetrack that stands above them all, and the GT86 Cup by Toyota Motorsports just had its first race of 2017 there last weekend. We spoke to the winning driver from Team Milltek Sport, an Englishman named Dale Lomas.
"I wasn't that interested in actually racing cars until I drove the Nürburgring," admits Lomas. "I'd done some track days before, and I certainly didn't harbour any deep desires to go racing. But there's something about the history of the old Nordschleife, the danger, that makes it darkly appealing. It's full of history, and you just want to join in and get yourself a footnote somewhere."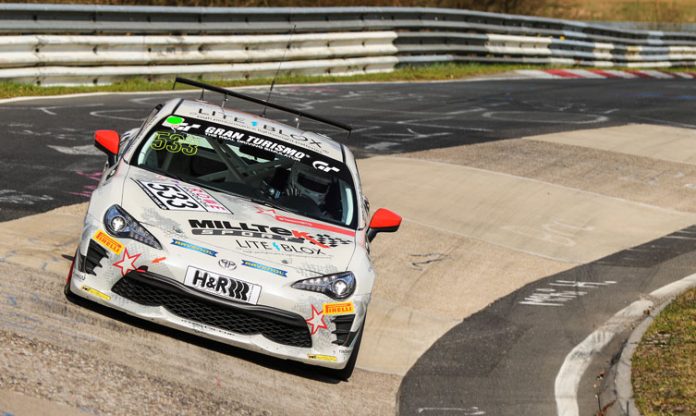 This year the 13-mile Nürburgring Nordschleife celebrates two birthdays. First, there's the 90 years of racing, and secondly there's 40 years of VLN championship. VLN is one of the oldest continuously-running championships in the world, junior only to F1 and NASCAR. And unlike either of its rivals, it's peculiar for running each of its nine races on exactly the same track – the Nürburgring Nordschleife.
With anywhere from 72 to 200 corners, depending on how you count them, there's little doubt it's a challenging circuit. Rising and falling 1000ft each and every lap, races are mostly four-hour affairs, with one six-hour race in summer (the famous 24-hour race is a standalone event).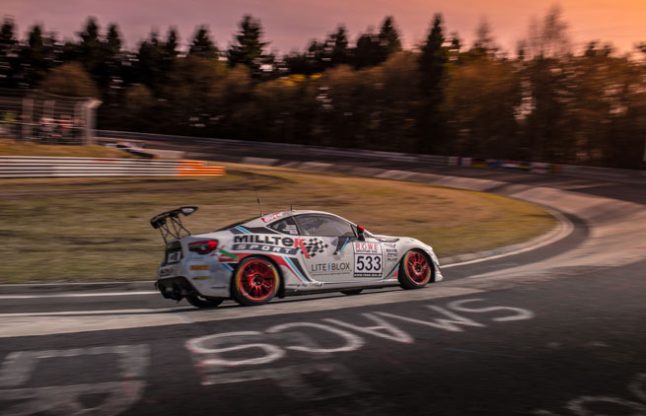 The best thing about the VLN is the range of cars on the grid. In the middle, there's us…"
GT86 racer Dale Lomas
"The best thing about the VLN, though, is the range of cars on the grid," grins Lomas. "At the top end you've got GT3 cars and more manufacturers than WEC, F1 and BTCC combined. At the bottom there are home-built four-door saloon cars. And then in the middle of all that, there's us…"
He's referring to the Toyota Motorsport GT86 Cup, a single-make championship that is just one of five 'Cup' classes running in each race.
"What makes VLN so special is that every class winner will score points," he explains. "A depth-of-field multiplier means it's the best team in the toughest class that wins the overall VLN championship, not just the team with the most expensive cars."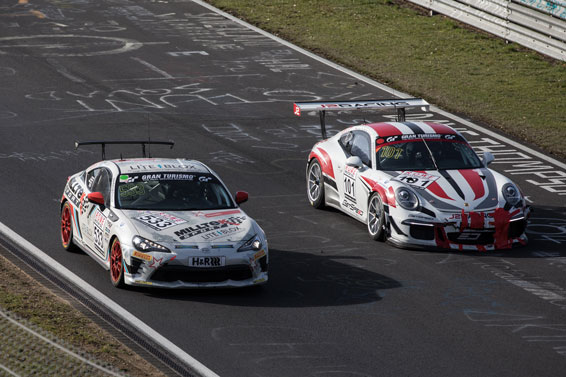 With more than ten teams expected to join the GT86 Cup this year (nine cars contested the first race) that means Englishman Lomas and German team-mate Lucian Gavris stand a real chance of lifting the coveted VLN trophy from their Milltek–backed GT86.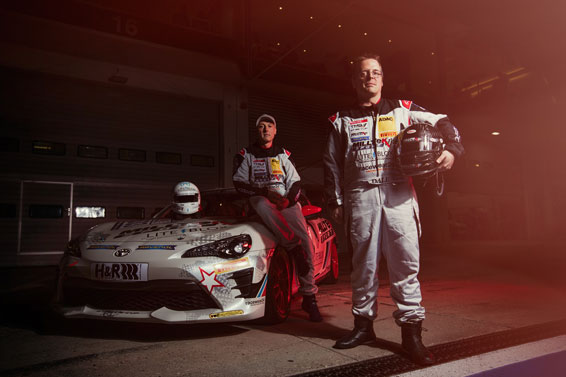 "We've got a long way to go yet though," laughs his teammate, Lucian. "We love the GT86 Cup: it's a real factory-supplied race car at something like one-tenth of the cost of a factory GT3. But our competition is seriously hot, and racing a GT86 at the limit in all conditions is an absolute joy."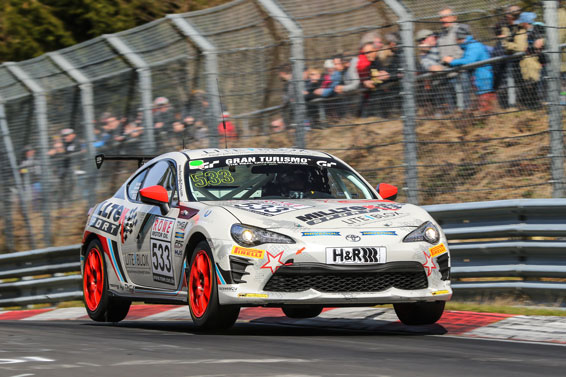 "Oh, we can definitely do it," nods Lomas. "If we drive hard, drive fast and stay lucky. It felt amazing to win this first race. We're a new team to the championship this year, and we beat some established champions. I'm not sure an English guy has ever won the VLN championship before. That'd be special, though it means I've gone from not wanting to race cars to trying to make history at the Nürburgring. Maybe I should just try to enjoy one victory at a time."