If you thought Lego Technic sets were advanced and realistic, wait until you see this full-size Lego Toyota GR Supra recently unveiled at the Legoland Japan resort.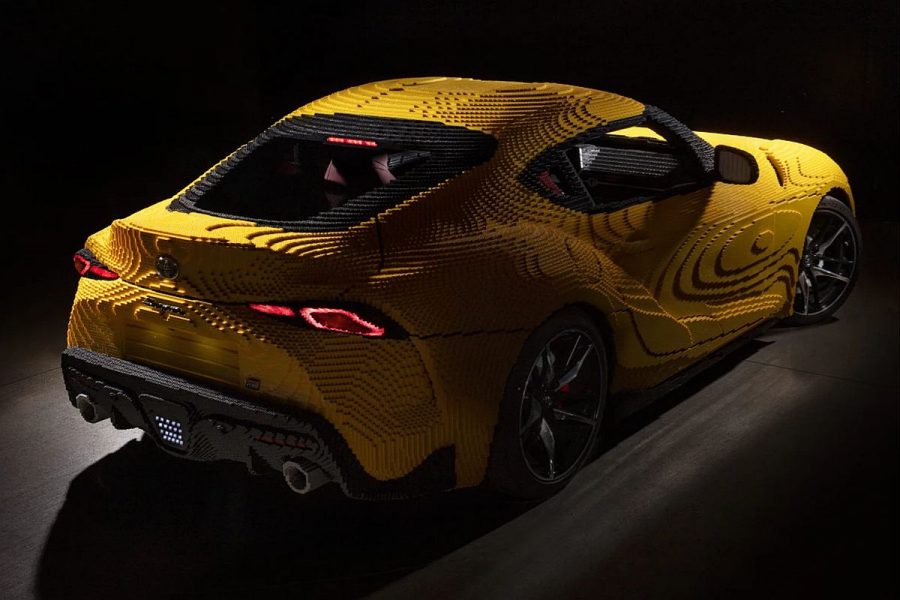 Lego Toyota GR Supra
Faithfully reproduced by a team of Lego engineers in the Czech Republic, the right-angled building blocks have been layered to capture every curve and shut line in such an astoundingly authentic manner that you could be forgiven for thinking there was a genuine Toyota GR Supra underneath.
In fact, other than employing a box section metal frame as a base and a set of original wheels, everything else was made using regular Lego Technic components: a total of 477,303 bricks in 291 different designs.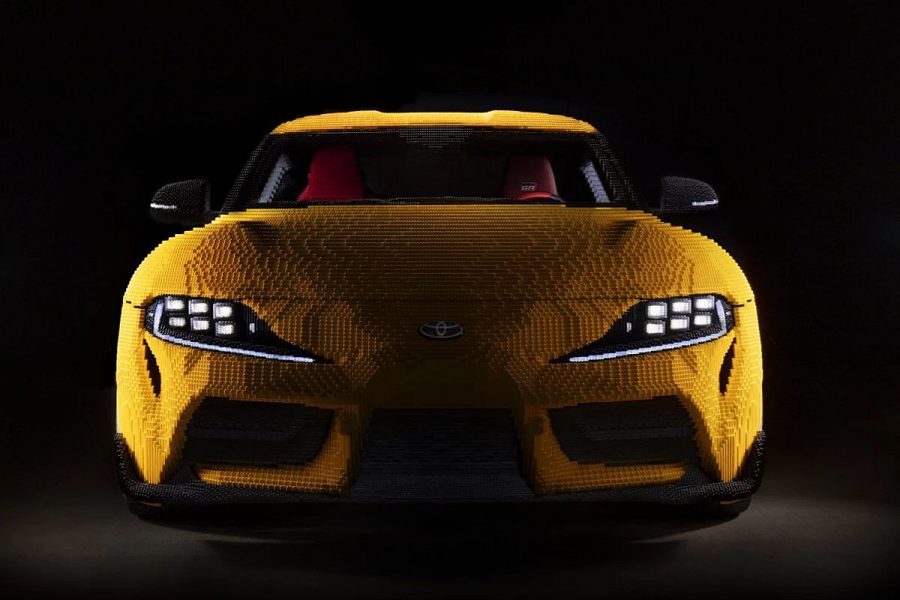 The team consisted of 21 model builders and two mechanics. Together they worked 24 hours a day in three shifts and invested a total of 5,400 hours designing and producing the Supra in time for its debut. That's a remarkable 225 days of concentrated model-building.
But this is not just a static embodiment of our fifth-generation sportscar. The Lego Toyota GR Supra is also able to drive under its own power thanks to an integrated electric motor that can propel it at a modest speed of up to 17mph.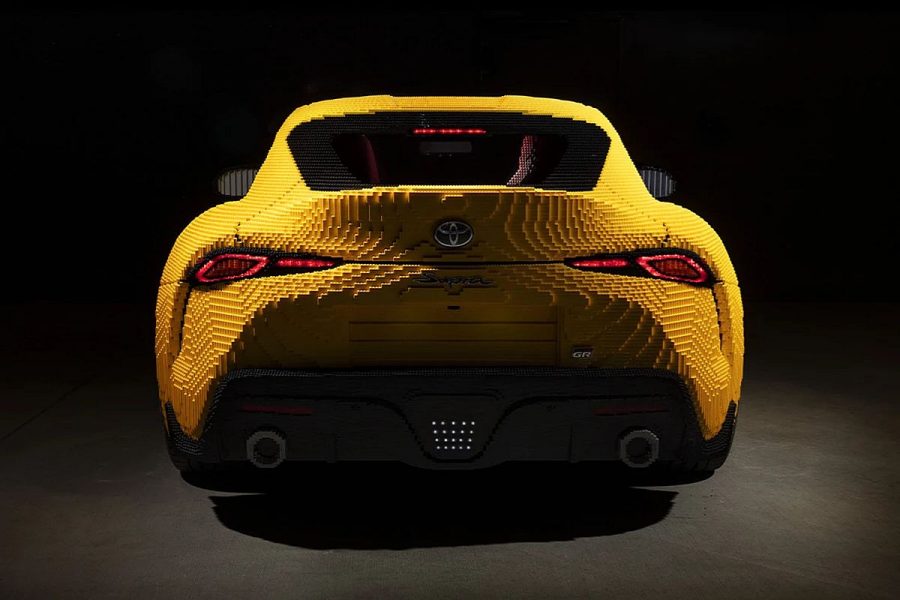 The exterior lights, indicators and even the doors are fully functional. And although the majority of the interior is made of Lego bricks, for the sake of the driver's comfort the essential touch points — seat, steering wheel and pedals — are lifted straight from the road-going car.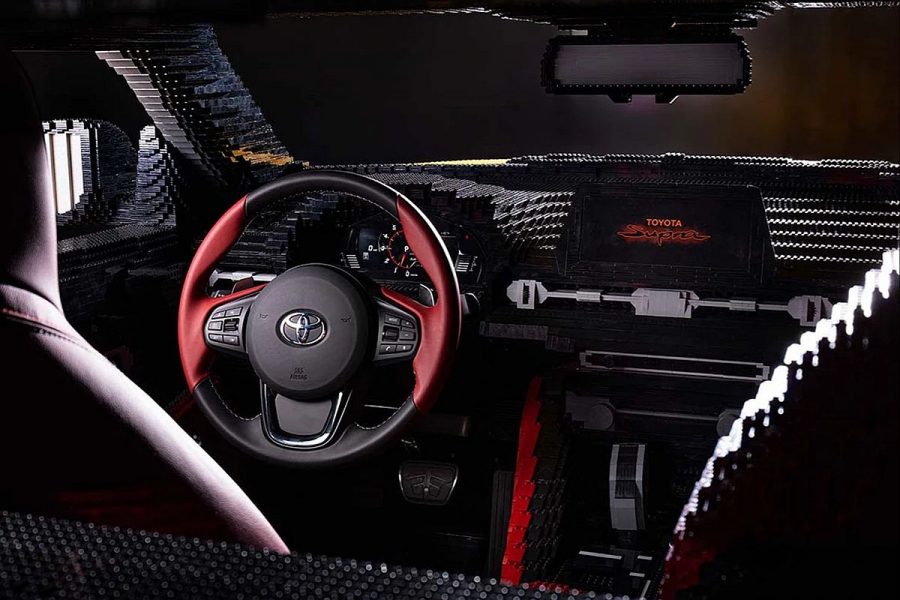 The Lego Toyota GR Supra is on display in Legoland Japan from 12 August to 11 October 2021. You can find it parked outside the City Shop, which itself has been given a Toyota Gazoo Racing makeover for the occasion.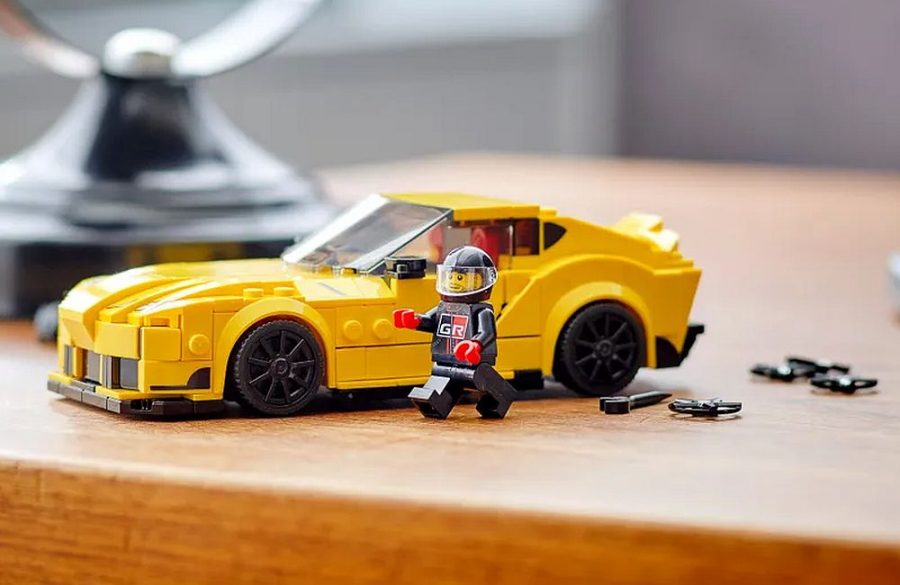 Visitors to the resort can participate in GR-themed workshop activities and it is possible to commemorate the day with a special photo session or by purchasing a 299-piece Lego Speed Champion Toyota GR Supra model (above) complete with a GR-branded driver mini figure.
Learn more: What other Toyota model has been made into full-size replica?