A Derby charity has produced a useful guide indicating the accessibility of numerous attractions around Derbyshire for people and carers living with dementia. The charity, Making Space, provides health and social services for people with dementia and their carers.
In order to evaluate the attractions, Making Space submitted a request to borrow Toyota Manufacturing UK's Charitable Trust Toyota Proace Verso minibus, which allowed them to take people living with dementia to visit the sites and give an unbiased review of the facilities and highlight ways in which they could be improved.
Julie Langley, from Corporate Planning & External Affairs, at Toyota's Burnaston factory, said: "Our minibus can be used by local charities which benefit the areas of road safety, health or social isolation or deprivation. Charities can apply for the use of our vehicle for a maximum of two months.
"The Trust purchased the vehicle before Covid so that local charities could make use of it, free of charge. The first charity to benefit was the Steering Group of the Derby Food Forum Network. Used daily as part of their emergency Covid response, it enabled them to extend their bulk collection and distribution service.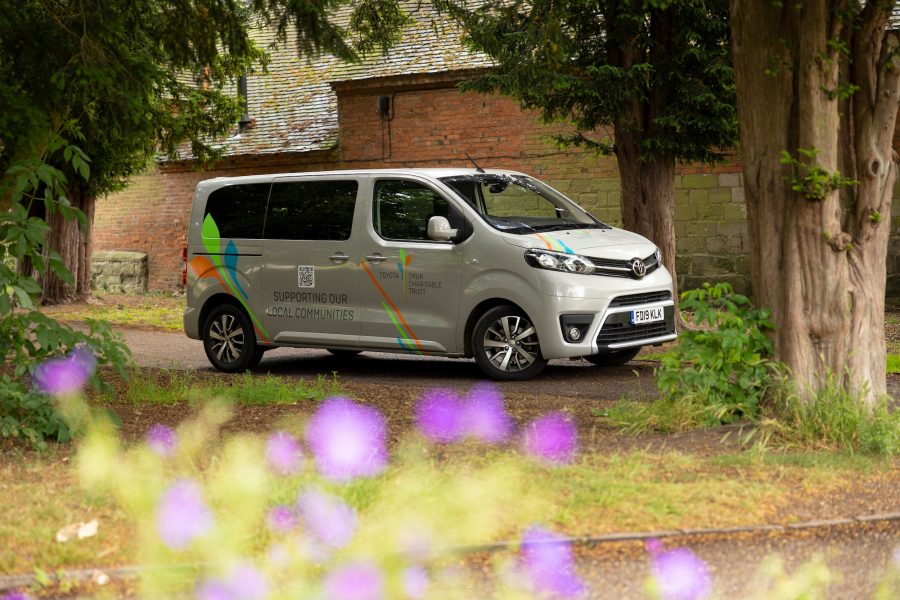 "Our minibus is available to charities whose work and beneficiaries are situated within a 15-mile radius of our Derbyshire vehicle manufacturing plant or located within Flintshire, Cheshire, Wrexham and Denbighshire – close to our engine manufacturing plant in Deeside."
More recently, Making Space used the minibus to take a group of carers and people with dementia to explore the gardens at Darley Park, including the Capability Garden – created by and for people living with Dementia and their carers at Markeaton. Dementia Advisor, Wendy Burton, from Making Space said: "Without the minibus, this project could not have taken place. It meant we could take more people and has allowed us to obtain better results for the study.
"It's taken six or seven months to compile the information and make the booklet. It's one of the first studies of its kind. Most places were very good – some had all done dementia training – and a few were happy to listen to our advice on how they could improve with things like special cups, weighted cutlery, and the removal of black door mats – which can be confusing. The study is helping to give people with dementia a voice.
"We've used Toyota's Proace many times, which has been amazing and has enabled us to take people to places they wouldn't normally go. We're also planning some future trips for carers and former carers later in the summer and hope Toyota will continue to support us."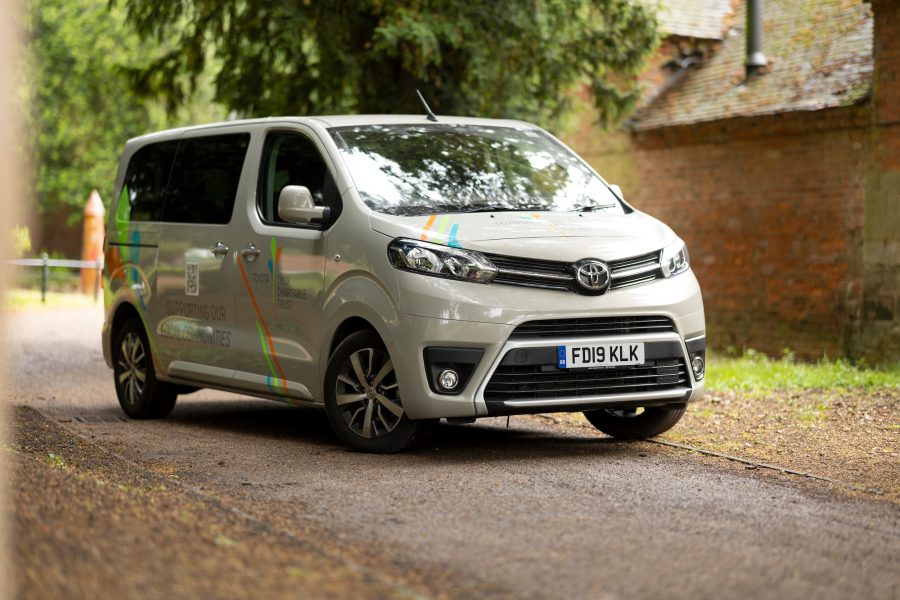 If you are involved with a charity or know of a charity that would benefit from the use of the Toyota Proace Verso, feel free to contact Julie Langley on 01332 283611 or visit their website to complete an application form.