In its short career to date, iQ's won an overall award, a consumer award, a design award, and most recently Top Gear's small car award.
Now it's up for possibly the biggest yet, having been announced as a contender for the World Green Car of the Year 2009.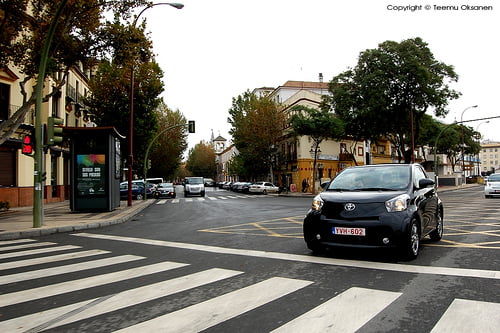 It's up against some stiff competition, from conventional competition and even electric, hydrogen and flexifuel rivals.
Unfortunately, it'll be a while before we'll know how it fares: the top three finalists are announced in March 2009, and we'll have to wait until 9 April for the winners.
IMAGE – iQ in Seville, by Flickr user Teemu Oksanen