The USA's biggest motor show is well underway in Detroit, and in these lean times, green cars are high on manufacturers' agendas.
Toyota chose the show to unveil the third-generation of its iconic Prius hybrid, which is larger and more powerful than the second-generation model, but also more efficient. It goes on sale in the UK this summer.
The company also unveiled a fully-electric concept car based on iQ.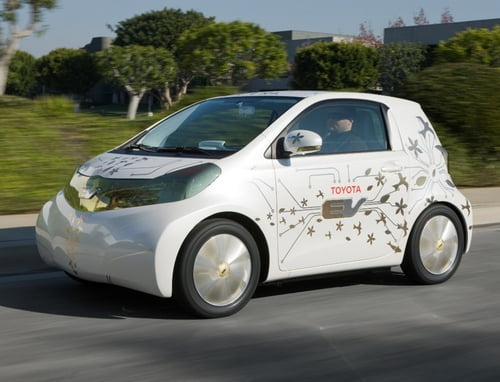 The FT-EV (above) shares its platform with the newly-launched car, and is aimed at urban commuters who travel up to 50 miles per day. It's certainly got people talking.
Although it's just a concept at the moment, it's more than just an electric dream – Toyota intends to launch a fully-electric urban commuter vehicle by 2012.