Toyota Professional is a comprehensive new programme designed to give Britain's van and pick-up owners the products and services they need to keep their business on the move.
Its launch today coincides with the growth of Toyota's LCV range, with the new Proace City compact van set to join the 'invincible' Hilux, Proace medium duty van range and 'go-anywhere' Land Cruiser Commercial this spring.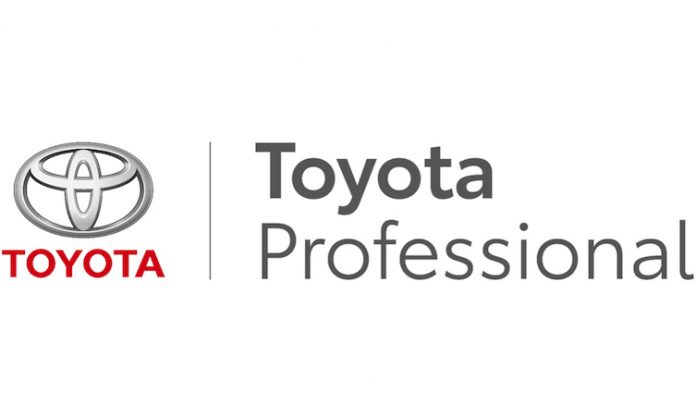 Targeting self-employed business people who own or lease just one or two vehicles, and SMEs running fleets of up to 50 LCVs, Toyota Professional's message is: "We've got your back."
Mark Roden, Toyota (GB) Operations Director, said: "For many people, their vehicle is essential to their business. With Toyota Professional we will help them keep on the move so they in turn can keep their customers happy.
"With the arrival of Proace City, our range will cover the second largest segment in the LCV market, helping us reach a much-wider customer base with a product that boasts best-in-class performance and load-carrying abilities. Toyota Professional will help us maximise its potential and strengthen our relationship with new and existing customers."
Read more How the Hilux saves lives in rural Scotland
Toyota Professional is based on fundamental promises to customers. From today, all new LCVs come with the additional peace-of-mind protection of a five-year warranty and five years' roadside assistance, and owners are guaranteed a service appointment at their convenience, within seven days. If the seven-day target cannot be met, customers will be given a 50 per cent reduction on the servicing labour charge.
Existing customers are also being rewarded for their loyalty, receiving free roadside assistance cover each time they complete an interim or full service for their Toyota commercial vehicle at a Toyota centre. This will run until their vehicle's next service is due.
The dedicated Toyota Professional web page provides full details of the programme and its benefits, plus contact details for customer's nearest participating retailer. It also features full details of the current Toyota LCV range.
Retailers across Toyota's UK network are embracing Toyota Professional, featuring the LCV range prominently in their displays and providing easy access to demonstrator vehicles. Staff members are receiving training to ensure customer priorities are clearly understood and supported with appropriate products, including finance and leasing packages.