Toyota will reveal a new high-performance Yaris model at the Geneva motor show ( 9 – 19 March), taking the spotlight alongside the new Yaris WRC that's set to make its competition debut next week at the Monte Carlo Rally.
The new derivative is based on a three-door Yaris body and is powered by an engine producing more than 210bhp, forging a link between the Yaris WRC and the standard road-going model range.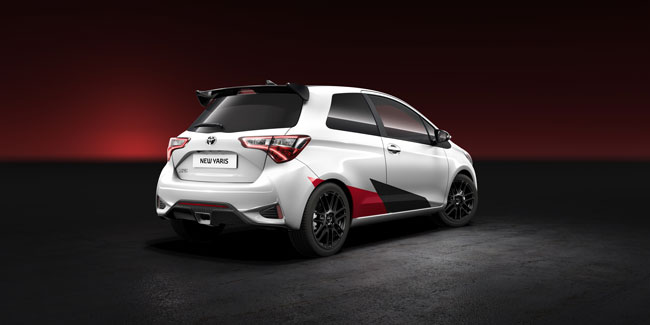 At the same time as the new high-performance model makes its debut, the entire Yaris line-up will benefit from design modifications, including new front and rear styling and a modernised interior. A raft of technical modifications is also being introduced to improve overall comfort and handling.
The changes will strengthen Yaris's appeal, in particular the hybrid version. Yaris Hybrid remains a unique proposition in the small hatch/B-segment and currently accounts for more than 40 per cent of all new Yaris sales in Europe.