The Tokyo Auto Salon is Japan's annual celebration of the automobile aftermarket. Hosted in Makuhari, the futuristic waterfront district of Chiba, the three-day show offers a multi-faceted snapshot of Japanese car culture.

Modern classics such as the Toyota GT86 and Prius usually dominate the show but it's fascinating to note how quickly the aftermarket embraces brand new models. Part of this can be ascribed to the culture of kaizen, or continuous improvement, so it's little wonder that trends which make a splash in Japan usually create ripples through other western markets.
Occasionally, aftermarket modifications go so far as to make a car unrecognisable. In order to break ourselves in relatively gently, our first call was the official Toyota Gazoo Racing stand. Its theme of Open Pit, Open Garage was designed to showcase the team's many activities. Included in these was the first public exhibition of the new Yaris WRC (above), as well as its illustrious forebears…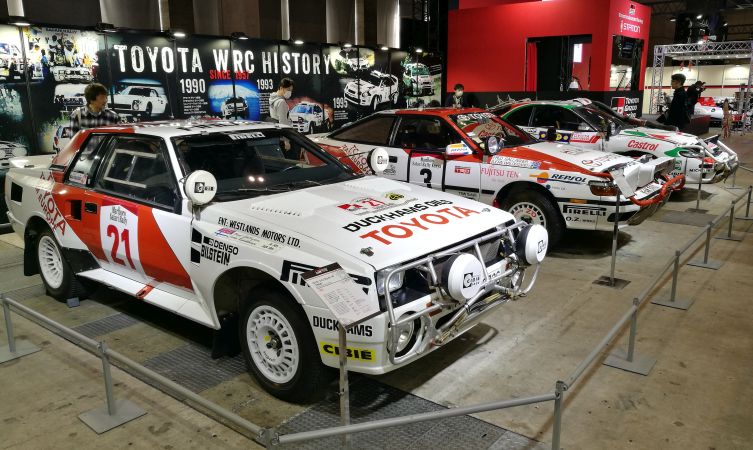 … a decade's worth of Toyota's outstanding, Safari Rally-winning WRC cars: 1985 TA64 Celica Twincam Turbo (above left), 1990 ST165 Celica GT-Four (middle) and 1995 ST185 Celica GT-Four (right). Fujimoto's win in 1995 marked the fourth consecutive championship for the GT-Four model and eighth victory for the Celica.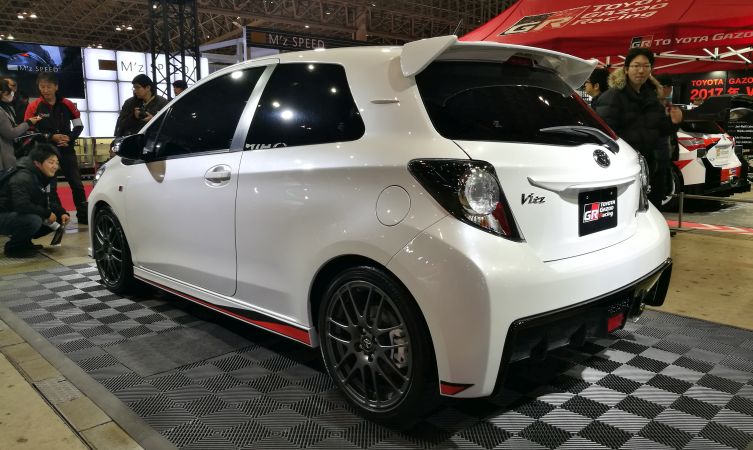 Following on from the announcement of a forthcoming high-performance Yaris, Toyota displayed a TGR Concept (above) of the current domestic model. No indications were given of its power output but it adds weight to Toyota's desire to forge a link between the Yaris WRC and the standard road-going range.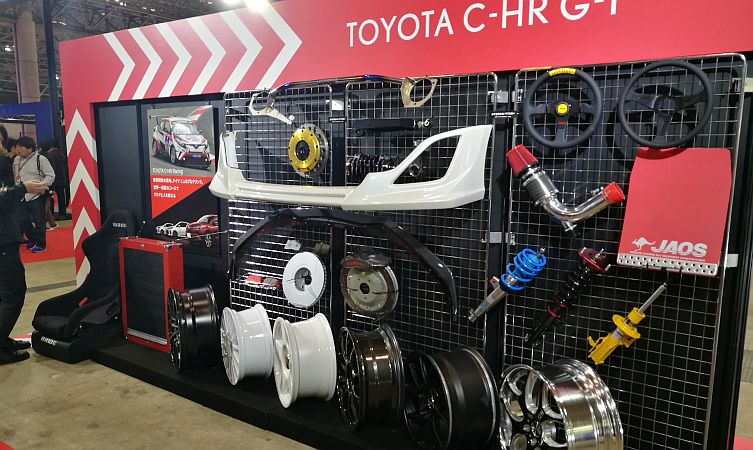 Suggestions were forthcoming about aftermarket components that owners might want to install on their new Toyota C-HR. But as we have already seen in an earlier post about Toyota C-HR modifications, official accessory suppliers such as TRD and Modellista were the first to start producing aero kits and were out in force (TRD Extreme Style shown below) at the show.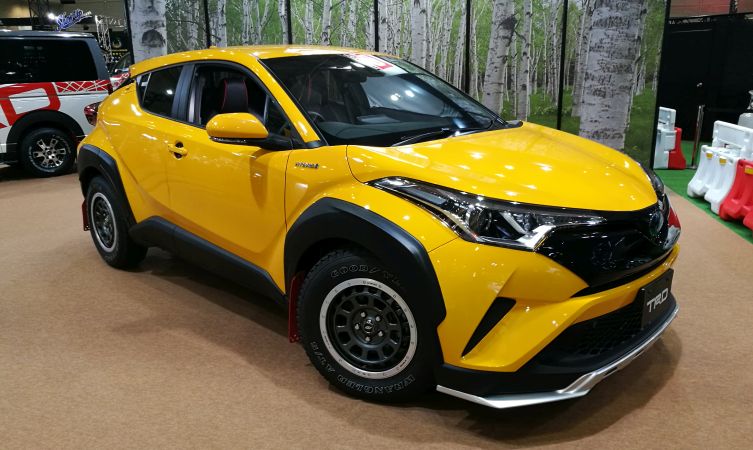 Rough-tough vehicles were one of the big trends of this year's Auto Salon, with four-wheel drive models being particularly favoured as the show diversifies from its primary focus on sports cars. The Hilux Revo GT-Frontier below looked to be in full Aussie Outback specification…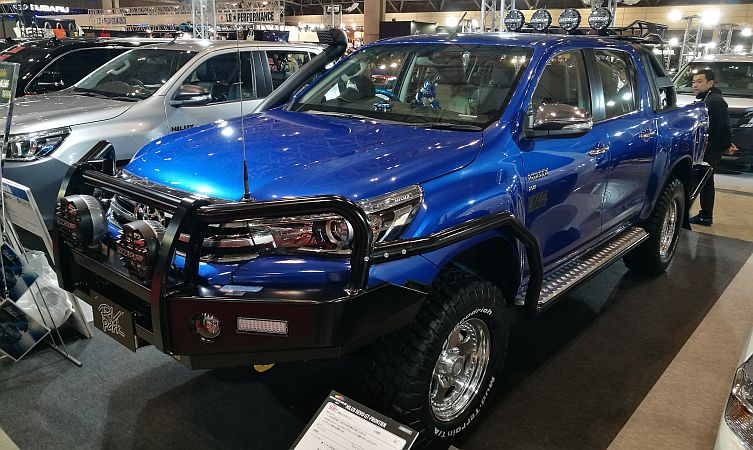 … while this Land Cruiser by Roadhouse had been elevated by over 100mm for either a significantly improved wading depth or a zombie apocalypse.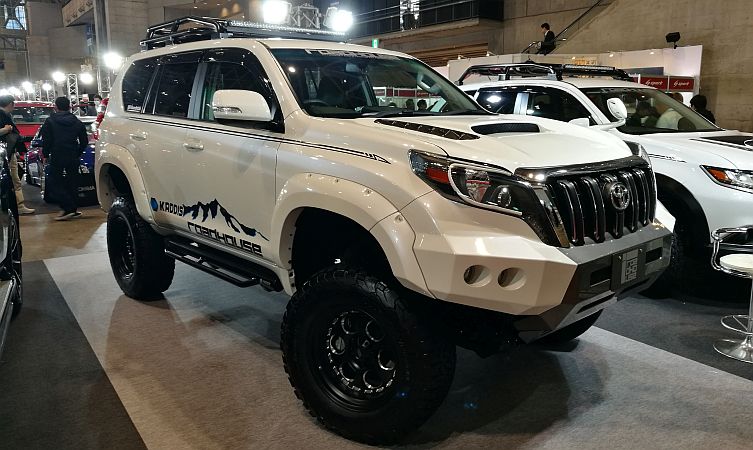 But of all the Toyota models available, the last one we expected to try and join the off-roader category was the sleek, latest generation Prius. And yet here was the Dazer conversion by Car-Style offering a 50mm suspension lift, chunky over-fenders, optional 'Roo bar and a new front bumper to increase the car's approach angle. Crazy… but in a good way, we're sure you'll agree.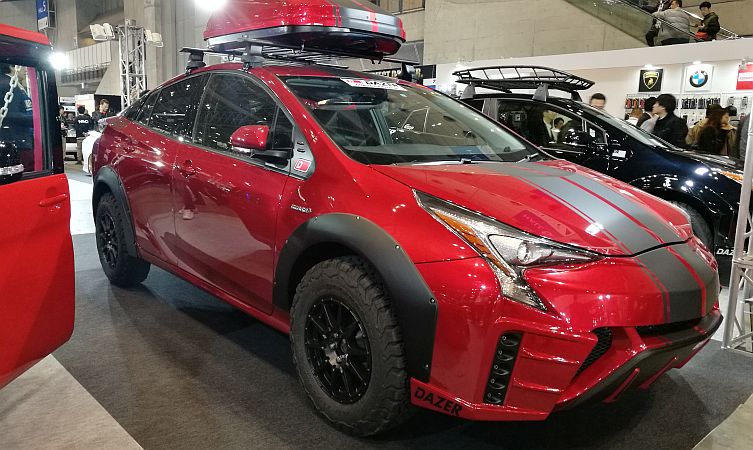 Significantly altering a car's purpose or appearance is almost a prerequisite for Tokyo Auto Salon show vehicles. One of the masters in this field is Rocky Auto, a company initially known for its classic restorations but more recently for its ability to create super-rare replicas from more accessible cars.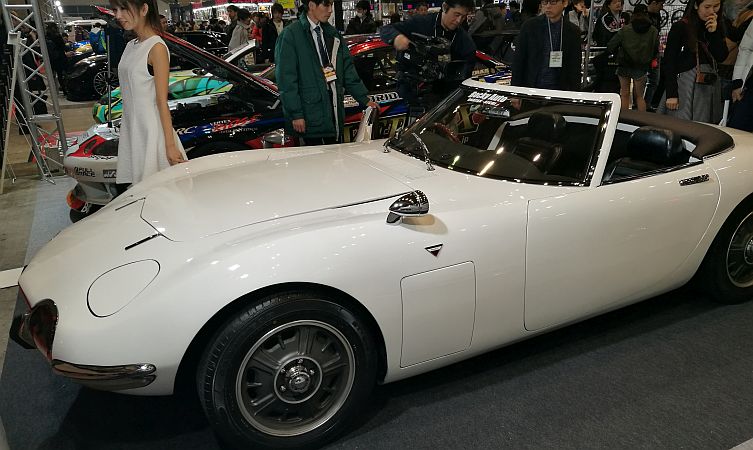 Having produced a conversion that turned the Datsun 240Z into a convincing Toyota 2000GT lookalike, the company has now started making its own 2000GT bodyshell (in coupe or James Bond specification open-top, as shown above), which is designed to be paired with a 2JZ-GE Toyota straight-six and associated running gear.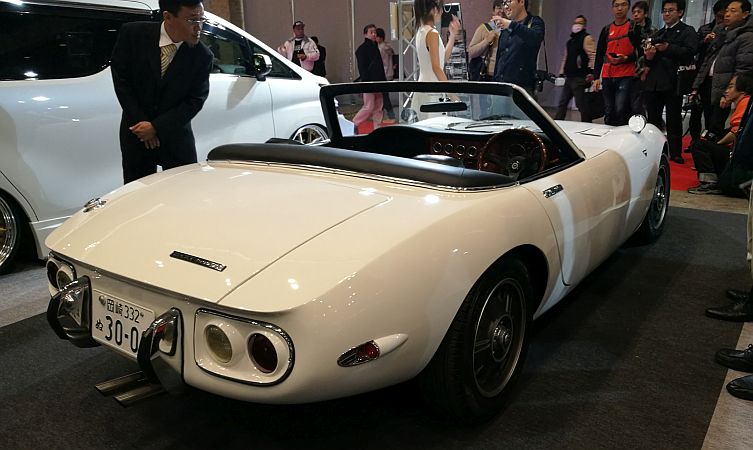 Put together with input from Shihomi Hosoya, a member of the 2000GT's original development team, the reimagined car is now called the Rocky 3000GT. And from the sea of people surrounding this new creation, Rocky Auto should have no shortage of takers.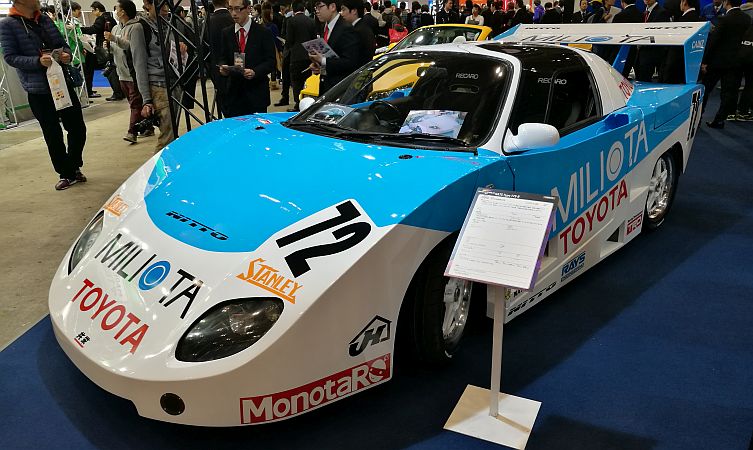 The same cannot always be said for the out-there projects coming from students at the Nihon Automobile College, who always seem to provide amusement and bemusement as they learn the art of surface modelling. For instance, would you believe that the car pictured above – inspired by the Toyota 90C-V racer – started life as a domestic market Toyota Sera?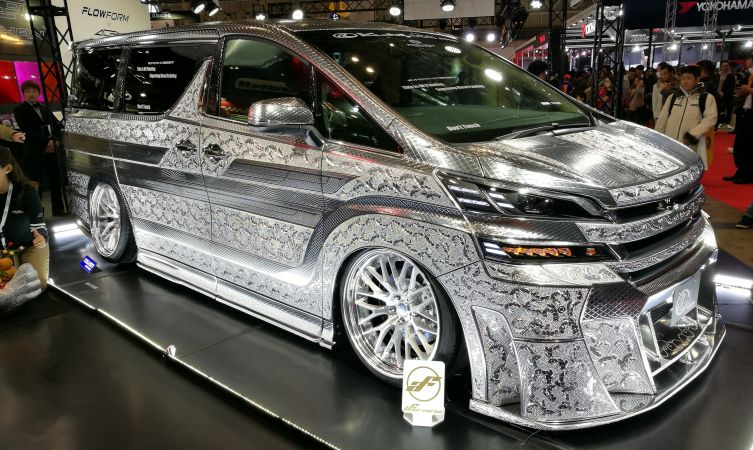 Another car that is often unfairly picked on is the Toyota Vellfire full-size MPV. Despite its storm trooper looks, the car is incredibly popular among tuners and audio installation specialists. But hats off to Takahiko Izawa of Kuhl Racing for producing something manages to be both sublime and ridiculous at the same time. It took over three months of intricate hand carving across metal and plastic surfaces to produce the incredibly detailed finish seen above.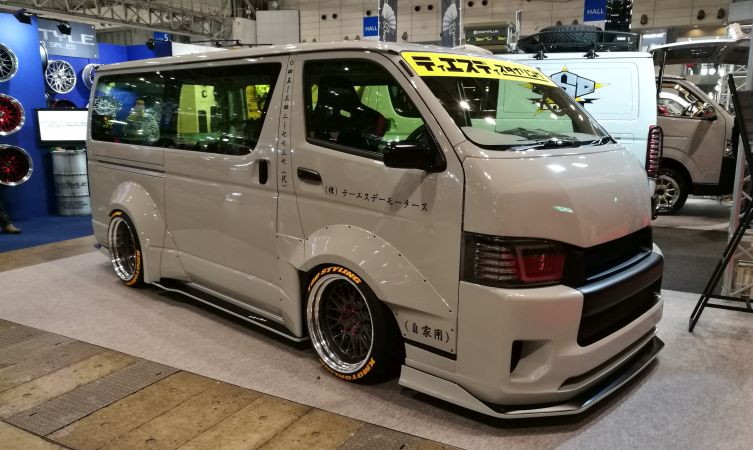 Similar efforts are given to the Toyota Hiace, which seems to benefit from being a boxy blank canvas. Our favourite was the Works Style model from T-Style Design (above), with its slammed stance, staggered 19-inch alloys, broad over-fenders and yellow-tinted windows. However, we also had a soft spot for the retro-style 'Woody Ace' and its veneer panelling and fully decked interior.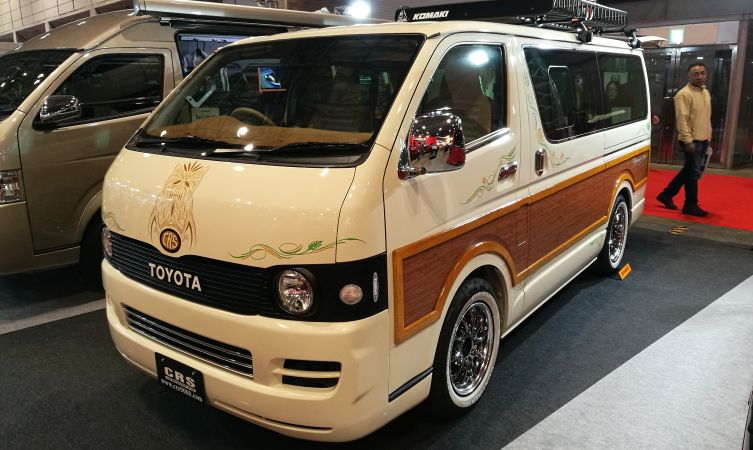 Toyota's presence at the Tokyo Auto Salon used to be based on two cars: AE86 Corolla and JZA80 Supra. You still see them today, of course, but the latter are more likely to be battered drift cars, while the former has reached a level that it is usually treated sympathetically as a 'resto mod' project. For example, it may be dressed as a race car but can you see anybody being anything other than super-careful with this beautiful N2-style, carbon fibre wide-bodied example by Impulse?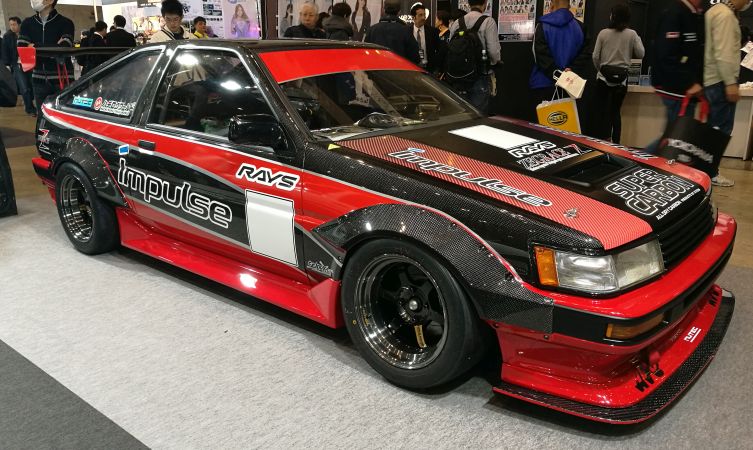 But as veterans of this show, we cannot ever remember seeing a P20-series Toyota Publica being displayed. Admittedly, it was on the restoration end of the spectrum but made the perfect showcase for its modestly proportioned Enkei All Fourteen alloy wheels – recently re-issued after being discontinued over 40 years ago.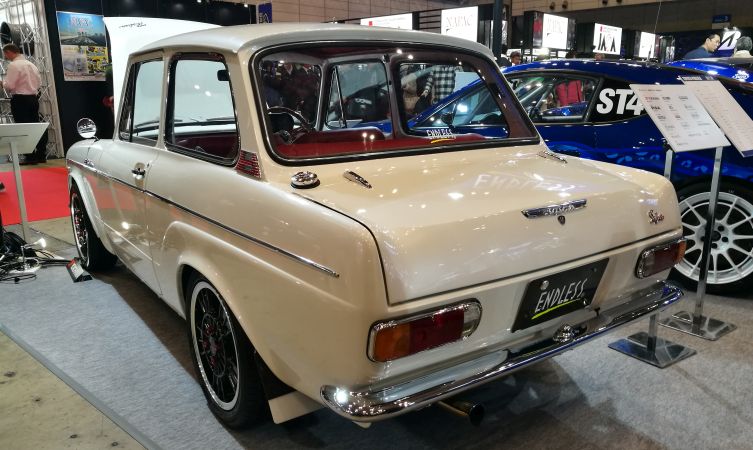 Based on current exposure so soon after its launch, we expect the new Toyota C-HR to make a big impression next year. Big tuners such as Blitz and HKS are promising products in the near future, while companies such as T-Demand have already developed adaptable air suspension setups for the model (see image below).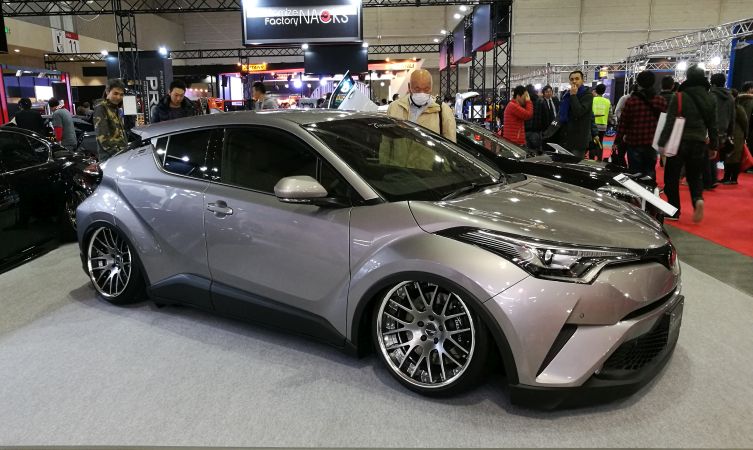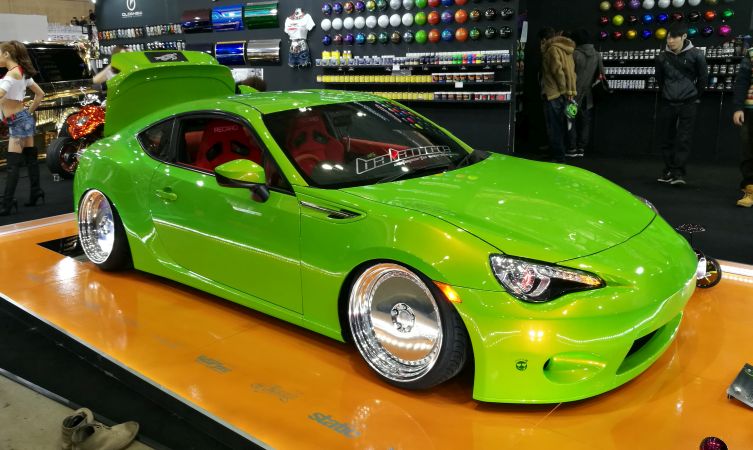 Which once again leaves two models to outperform all other Toyotas on the Auto Salon stage: GT86 and Prius. Two ends of the spectrum, perhaps, but equally loved within the aftermarket in Japan.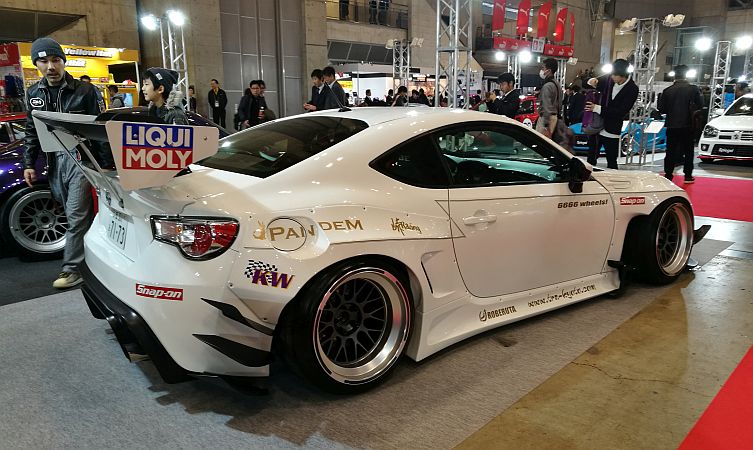 On that note, Kei Muira's trend-setting Rocket Bunny wide-body kit has been refreshed for 2017 (above), as the trend for over-fenders has seen a number of other tuners muscle in on the action. Few have chosen to turn down the volume, preferring instead to go all-out with aggressive aero inspired by time attack competitors.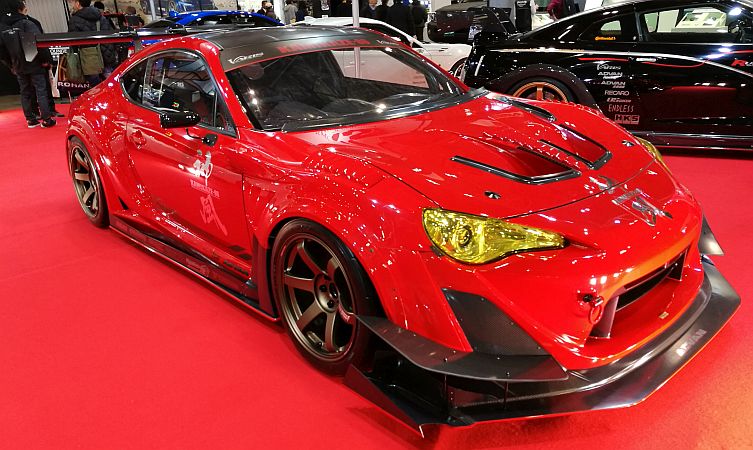 If anything, Prius has the edge in terms of popularity. Not only is it one of Japan's best-selling cars, the latest generation suits a broad range of styles. Yes, it can even over-fender like a sportscar. Who'd have thought it? Only the Japanese, we reckon…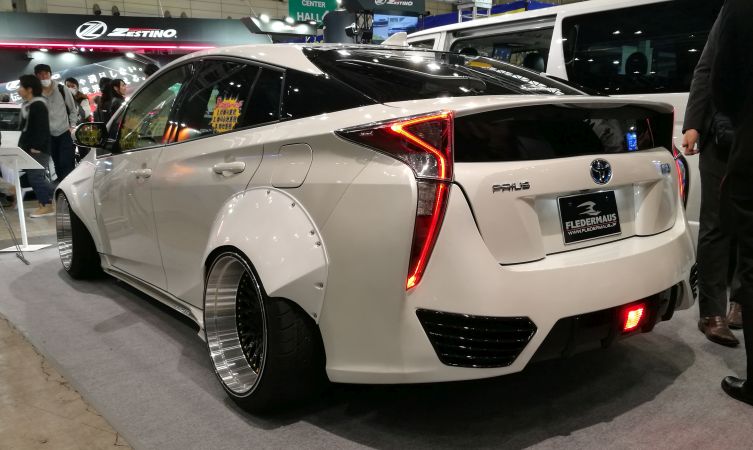 2017 Tokyo Auto Salon: bonus images
New JDM-only Solar Orange Limited edition GT86 looks superb in its new citrusy hue.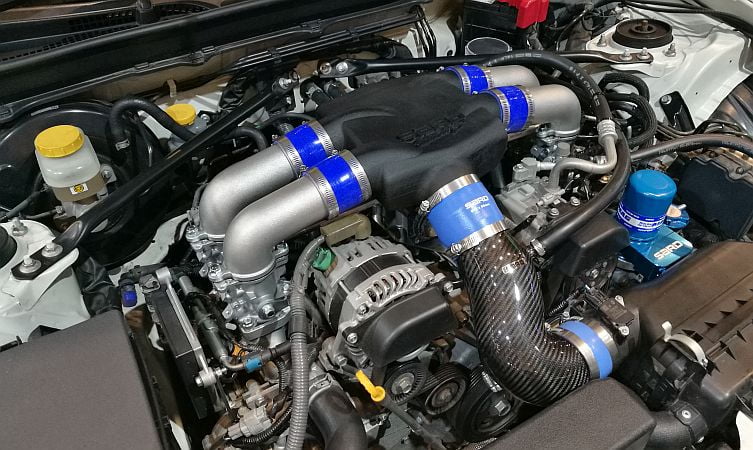 Tasty new intake manifold from Sard cleans up the GT86's engine bay.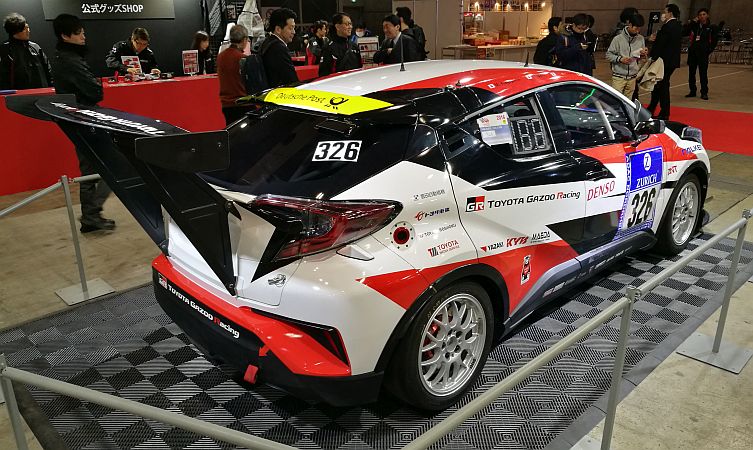 This N24 C-HR is not off-centre, it's asymmetrically positioned to account for the HUGE wing!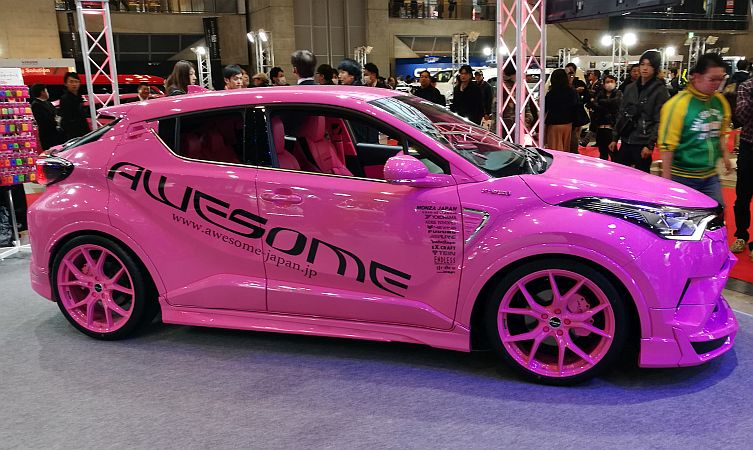 But is it really, though?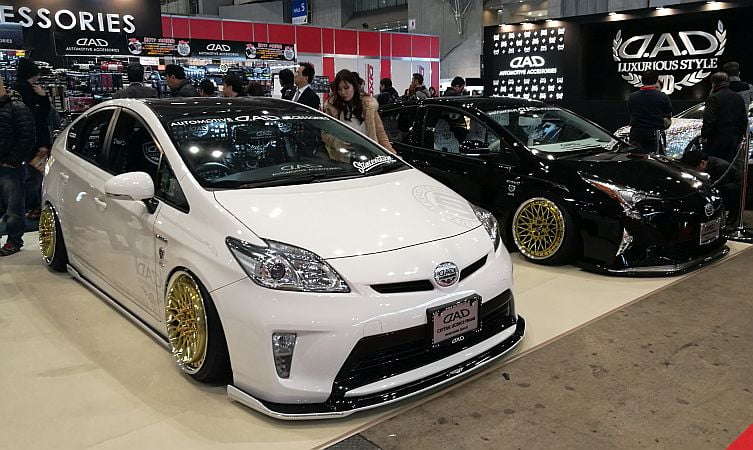 VIP style: slammed suspension, fancy wheels and plenty of crystals for the interior.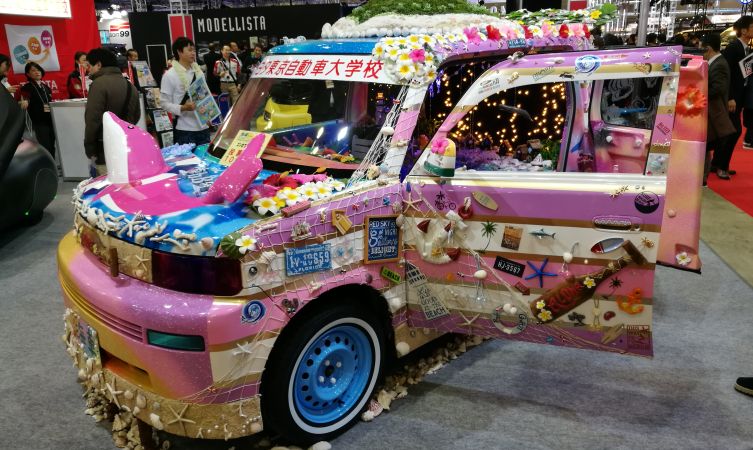 This unique Toyota bB could really only ever be acceptable at the Tokyo Auto Salon.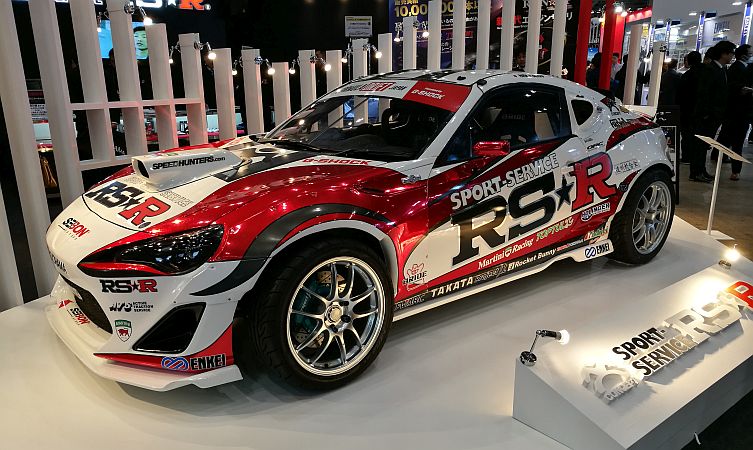 Pop the hood and you'll fine a good ol' TRD-tuned NASCAR V8 with 800PS. Yee-haw!