The Tokyo Auto Salon is the biggest weekend Japanese car modifying calendar, and it gives us all the chance to see what some of the world's top customisers can do with mainstream models.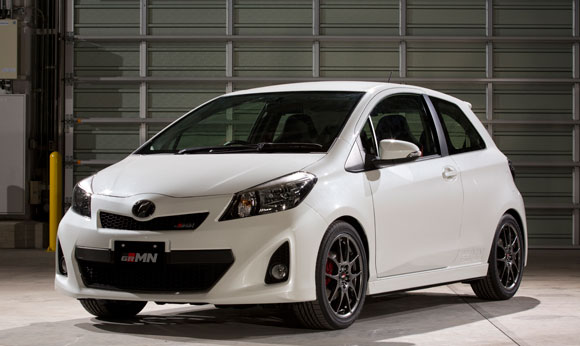 That's certainly the case for the GRMN Yaris Turbo Concept, shown at the event by Gazoo Racing.
GRMN, Gazoo Racing's customisation and tuning arm, created the race-fettled version of the car, which is actually based on a three-door Australian-spec' model (known as a Vitz in Far Eastern markets). It's powered by a turbocharged 1.5-litre engine driving the front wheels that produces 148bhp and 205Nm of torque.
The aluminium wheels, sports seats and pedals and modified rear bumper, headlights and rear clusters are visual clues to its racing character, but it's under the skin where most of the work has been done.
Tuned suspension, uprated disc brakes and a more powerful drivetrain have been added and the bodyshell has been strengthened for track driving.
Take a look at it in action in this video.
Also at the show were some models that won't be seen on British shores.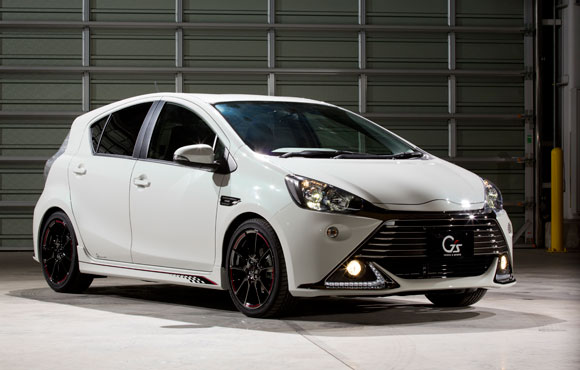 Proving that hybrid technology is no barrier to creating eye-popping custom concepts, G Sports is showing its new take on Aqua – a compact, Prius-based hatchback that has quickly become one of Japan's best-selling cars since its launch last year.
While it retains its standard full hybrid powertrain, G Sport's concept gains sports styling inside and out, plus re-tuned suspension and body reinforcing braces to strengthen its sporting character and handling.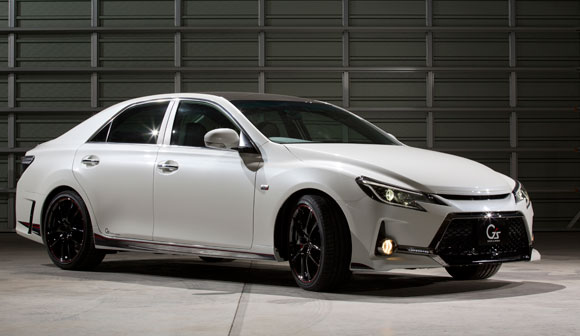 Another G Sports special lined up for the show is its sporting interpretation of the Japanese market's Marx X saloon, complete with a lightweight carbon fibre roof.
We've already covered the GRMN Sports FR Concept Platinum and TRD's Griffon concept, read our other Tokyo Auto Salon posts here.