Toyota's in-house tuning operation TRD has wowed the crowds at the Tokyo Auto Salon by unveiling the new track-focused GT86 Griffon concept.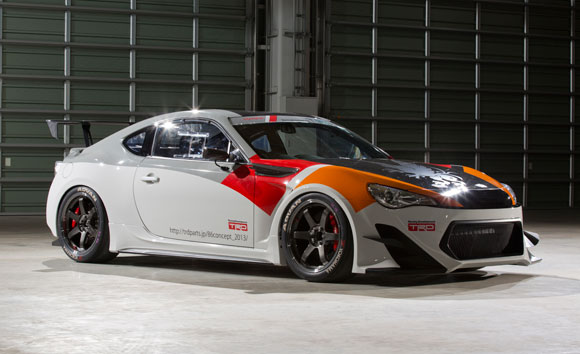 The Griffon shows off the incredible racing potential of GT86 (already witneesed in the UK at last year's Britcar 24 Hours) by improving the car's aerodynamics and using carbon-fibre body panels to reduce weight.
And if the white, red, orange and black livery – complete with Griffon symbol – doesn't catch your eye, then the lowered stance and uncompromising redesign certainly will.
The GT86's front and rear bumpers, front wings, bootlid, bonnet, rear spoiler and doors, are all constructed from carbon-fibre to cut weight, while the body has been reinforced to improve handling and responsiveness on the track.
Most noticeable among the restyled parts are the imposing rear spoilers (both of them) and diffuser, as well as diffuser wings on the front bumper. A further effort to boost aerodynamics involved fitting much smaller wing mirrors.
But the modifications don't end there. Inside, TRD has added its own bucket seats, gauges and gear shifter, while the gearbox, exhaust system and suspension have been upgraded to improve racing performance.
Take a look at these images and videos below – what do you think of the GT86 Griffon?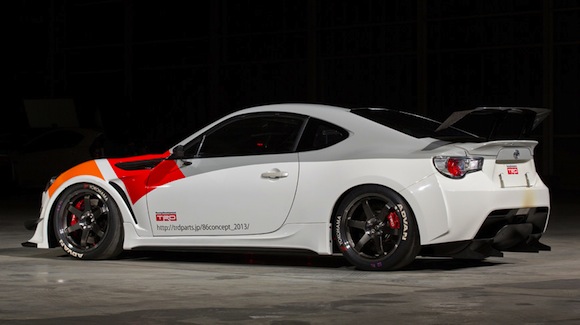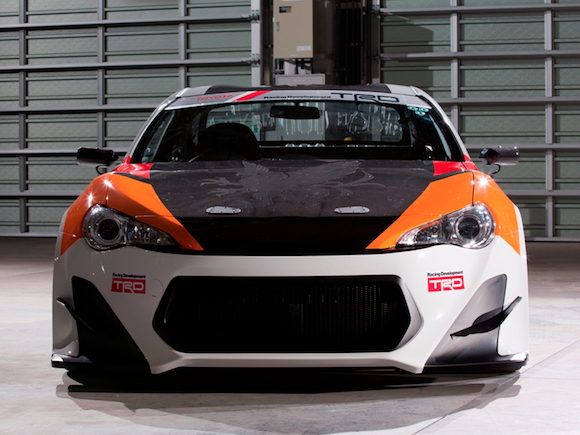 Read about Gazoo Racing's GT86 concept, which is also at the Tokyo Auto Salon, here.