The Toyota Corolla has been around since 1966, and it has established itself as a staple of the Toyota line-up, if not the global car market. It's been through 12 different generations in more than 50 years of production, and in 2021 the Corolla passed the milestone of 50 million cars sold, making the Corolla badge the best-selling vehicle nameplate in the world. Here we take a look at Toyota Corolla service intervals for later-generation models.
We'll focus on these models, because early cars are rarer machines that are likely to now be run by enthusiasts that have plenty of knowledge about their cars, knowing what's needed to keep these classic examples in the best condition. We take a look at the later cars run by owners that still rely on the Corolla as reliable everyday transport. All versions of the Corolla covered here operate on a cycle of Intermediate and Full services, alternating year by year.
Ninth-generation Toyota Corolla Mk9 service intervals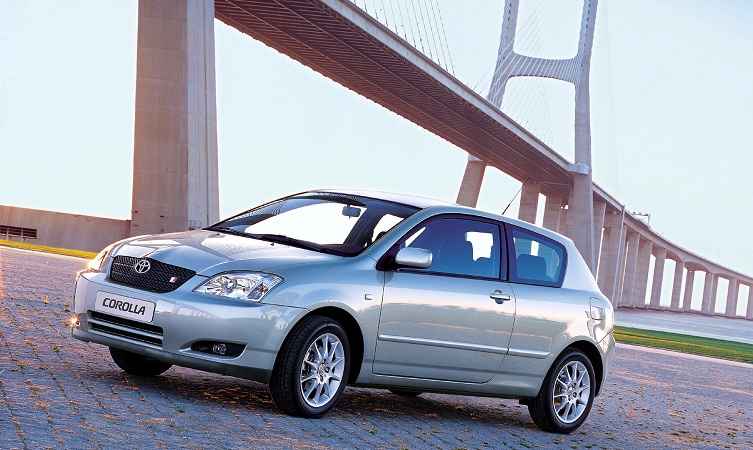 Years: 2000-2007
This generation Corolla used the in-house model code E120, and it was the second Corolla to be built at Toyota's UK plant in Burnaston, Derbyshire. It came in three or five-door hatchback body styles, while four-door saloon and estate models were also available, but sold in low numbers, mainly as grey imports from Japan. Engine choices comprised petrol and diesel four-cylinder units ranging from 1.4 to 2.0-litres in size, although not all engines were available in official UK models.
1.4 VVT-i petrol, 95hp: Annually/10,000 miles
1.6 VVT-i petrol, 109hp: Annually/10,000 miles
1.8 VVTL-i petrol, 191hp: Annually/10,000 miles
1.8 VVTL-i petrol, 192hp: Annually/10,000 miles
1.8 VVTL-i supercharged petrol, 224hp: Annually/10,000 miles
1.4 D-4D diesel, 89hp: Annually/10,000 miles
2.0 D-4D diesel, 90hp: Annually/10,000 miles
2.0 D-4D diesel, 110hp: Annually/10,000 miles
2.0 D-4D diesel, 116hp: Annually/10,000 miles
Twelfth-generation Toyota Corolla Mk12 service intervals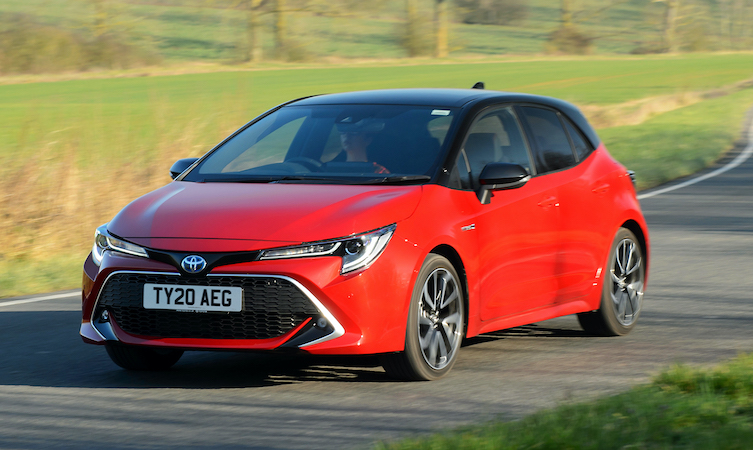 Years: 2018-present
After a 12-year hiatus, the Corolla returned as an all-new model in 2018. This E210-generation car had a simplified range, comprising a five-door hatchback, four-door saloon or Touring Sports estate. While the hatch and estate came with either a 1.8 or 2.0-litre hybrid drive, the saloon was a 1.8 hybrid only. The Touring Sports also came as the two-seat Corolla Commercial from 2022 onwards, which came exclusively with the 1.8-litre hybrid option.
1.8 hybrid: Annually/10,000 miles
2.0 hybrid: Annually/10,000 miles
Other models
The Corolla has spawned plenty of spin-off models across the globe over the years, but not many were officially sold in the UK. One that was sold here was the Toyota Corolla Verso MPV. Two generations of Corolla-based MPV were built, starting with one based on the E120 Corolla. This was just a five-seat MPV, but the later Corolla Verso Mk2 (AR10) could be had with seven seats. This car lost the Corolla part of its name in 2007 when the Auris hatchback replaced the Corolla in Toyota's UK model line-up.
First-generation Verso Mk1 service intervals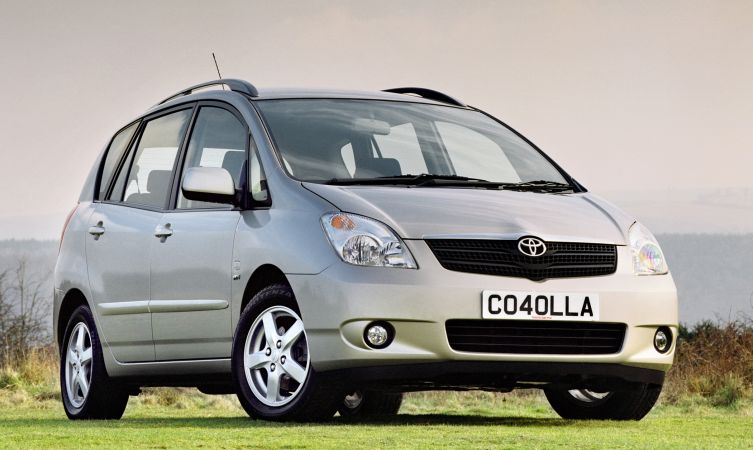 Years: 2000-2004
1.6 petrol: Annually/10,000 miles
1.8 petrol: Annually/10,000 miles
2.0 diesel: Annually/10,000 miles
Second-generation Toyota Corolla Verso Mk2 service intervals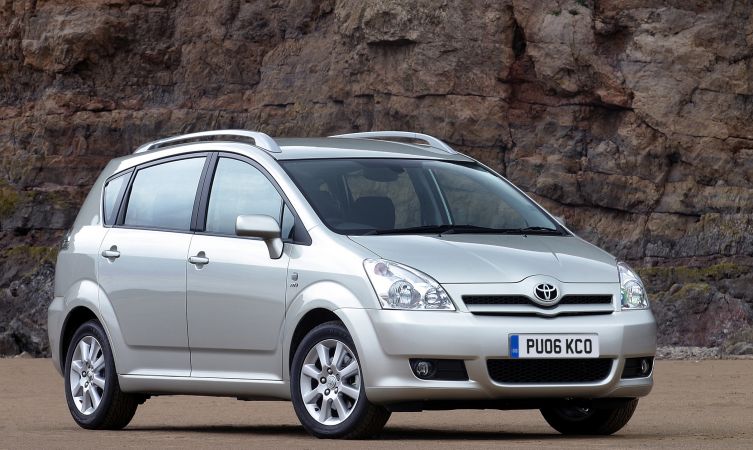 Years: 2004-2009
1.6 petrol: Annually/10,000 miles
1.8 petrol: Annually/10,000 miles
2.0 diesel: Annually/10,000 miles