Here is the fourth installment of the 'Where's the X?' visual puzzle challenge, brought to you by the Toyota Aygo.
This week, your challenge is to find all of the banana skins in the image. Do so, and you'll be entered into a prize draw to a win your choice of a £100 cinema voucher, comedy show tickets, or a family fun day.
You'd be bananas to let the opportunity slip by!
Click on the image below to get a high-res version so that you can get a really close look.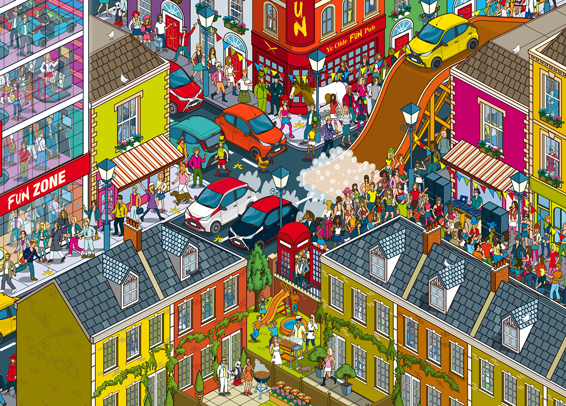 Terms and conditions are available to read here.
Previous installments:
2. Find the Aygo versions of famous movie cars