This 1996 Toyota Supra was part of the Toyota UK heritage press fleet until it was auctioned off recently as part of Toyota's efforts to raise money for Red Nose Day.
But before we said our farewells to the car, which replicates the Castrol liveried car of the Supra in Gran Turismo, photographer Nick Williams did one final photoshoot and came up with these stunning shots.
We asked Nick why he wanted to to photograph the car.
"This car launched the creative spark for me eight years ago," explained Nick. "I saw the Supra at an event at Goodwood house and as soon as I had spotted it I had a flashback to when I used to race the Castrol liveried TOM's Toyota Supra in Gran Turismo. So much of my youth was spent on my PlayStation and it was always the Supra that grabbed my heart.
"It was at that Goodwood event when I discovered I wanted to combine my love for art and photography with my passion for cars."
And this is the photo that kickstarted Nick on his career path.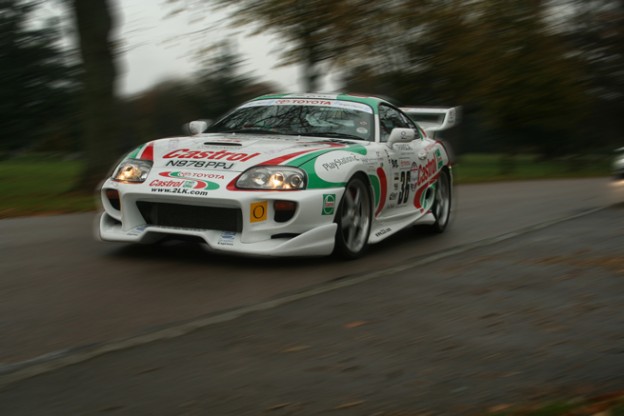 The Supra is one of the last of the UK models, a 1996 version that's beefed up with a host of performance components. The 3.0-litre in-line six engine produces around 370bhp, driving the rear wheels through a four-speed auto 'box.
The car also has a HKS front mounted intercooler, Samco water and boost hoses, a Blitz SUS air filter, Blitz Nur Spec-R cat back stainless exhaust system, and Blitz Super-sound blow-off valve.
The 5×19 Ace 130 alloys are fitted with 235/35×19 tyres. There is a full body kit, including boot spoiler, plus lowered suspension using Eibach dampers.
In the cabin there is a matching full-leather interior and a powerful Kenwood audio system feeding a suite of Memphis speakers via a 2,000W class D amplifier.
More details on auction will be announced soon.