In 2013, Toyota GB donated a Toyota Hilux Double Cab to the Tiggywinkles wildlife hospital, to assist in its work rescuing and caring for injured, sick and orphaned animals.
Following on from their muntjac deer rescue in December, Tiggywinkles have been in touch with another fascinating rescue story involving their Toyota Hilux and a red kite, a bird of prey belonging to the same family as hawks and eagles.
Tiggywinkles received a call that the red kite had managed to get caught in a wire fence, most likely it had not seen the wire and flown into it. The wildlife hospital often receive call outs to animals caught in fencing and netting so had all the kit needed ready in their Hilux.
The Toyota Hilux enables the team to be out and on the road within minutes of getting a call. This is vital with any rescue, but animals caught in fencing will panic and struggle; the longer they are left the worse damage can occur.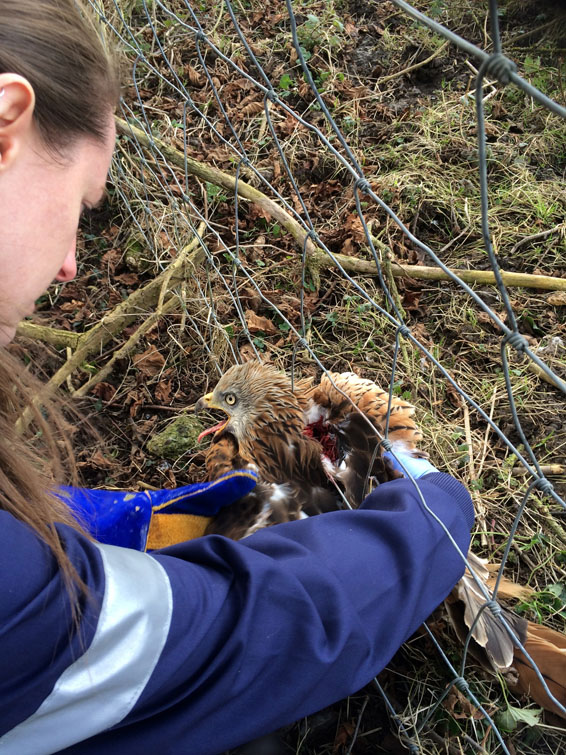 When the veterinary team arrived on site they could immediately see just how tangled the bird had become. There was an obvious wound on her shoulders and there was no way she would have been able to free herself. It is lucky that a member of the public spotted the trapped red kite and thought to call the Tiggywinkles rescue service, otherwise the bird would have stood little chance of survival.
The team quickly secured the bird to stop her making her injuries worse, they then worked on freeing her. Red kites are comparatively docile for a bird of prey but a gauntlet was still required in order to secure her large and powerful talons.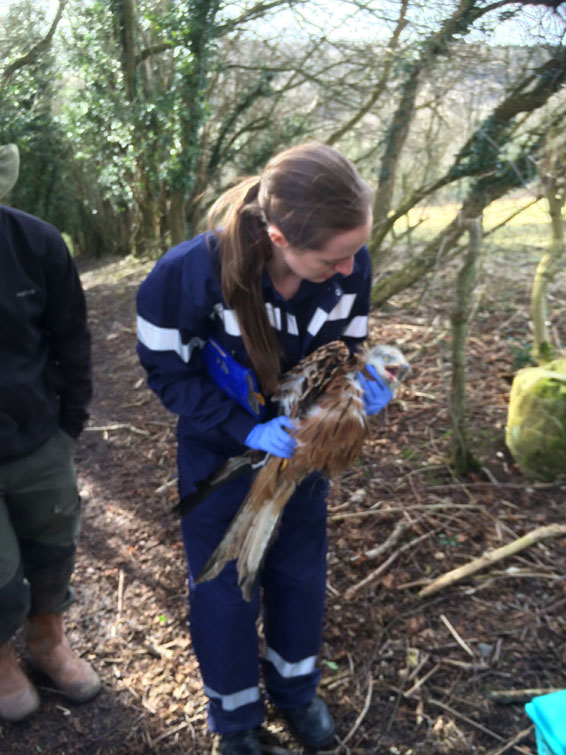 Once free, the red kite was secured into a dark box to help her calm down, she was then taken straight back to the Hospital in the Hilux to examine the full extent of her injuries.
Thankfully the wounds were not too deep, the red kite is responding well to treatment and the Tiggywinkles team are hopeful that they will be able to release her back into the wild soon.