Last weekend, Japanese drift legend Keiichi Tsuchiya attended the World Time Attack Challenge (WTAC) in Sydney, Australia, and put on a series of impressive drift demonstrations in an immaculate AE86 Corolla.
Owned by local drift ace Beau Yates, the 1984 Corolla suffered major damage at the WTAC event three years ago and had remained in storage while Beau concentrated on developing his current competition vehicle. It's pictured below – a Toyota GT86 powered by a turbocharged 693bhp straight-six from the Toyota Supra.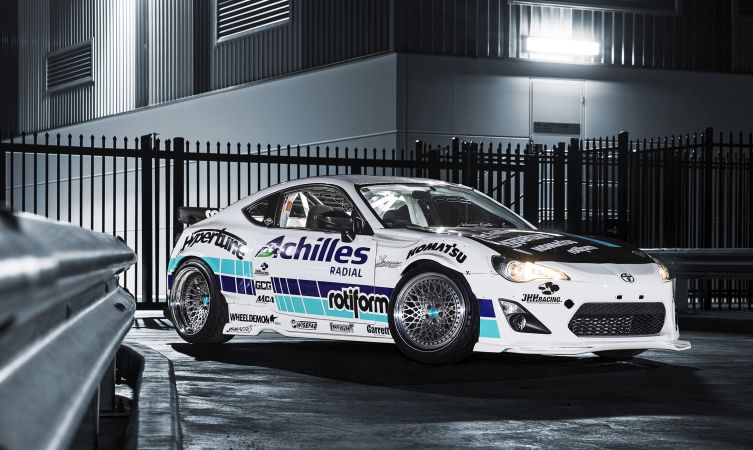 In the lead-up to the 2016 WTAC, however, Beau joined forces with the Toyota Genuine Parts team in Australia to perform a comprehensive rebuild of the AE86. The effort included sourcing new body components, panels and trim pieces – whatever was necessary to restore the car to its former glory.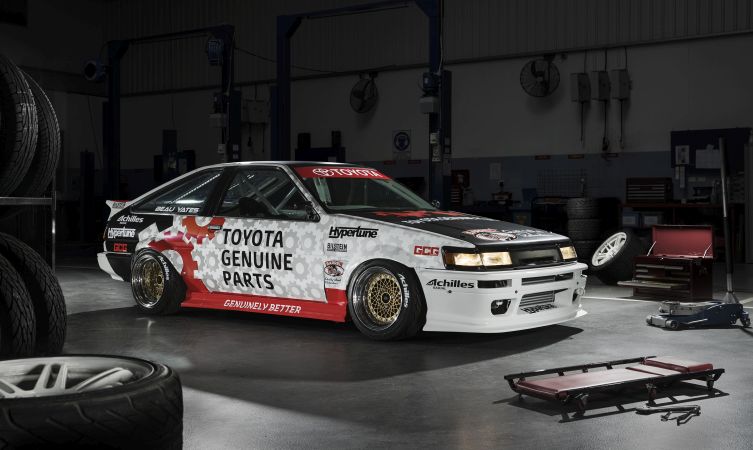 Yates admitted that it was a big job but was determined to complete it ready for the revitalised car's debut in the skilled hands of Tsuchiya (below).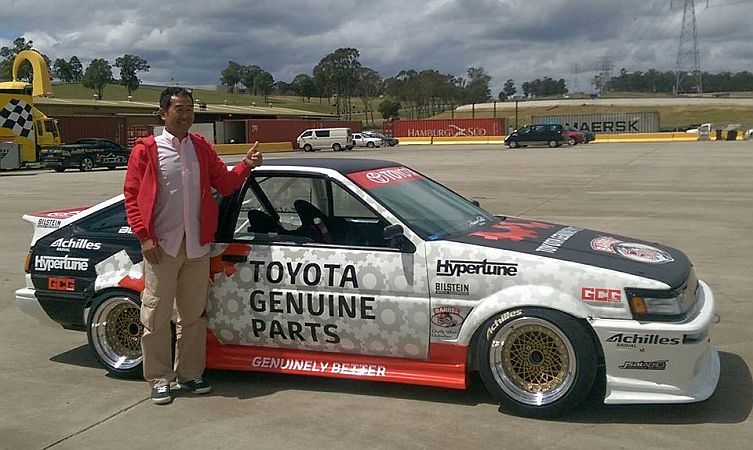 "There's something about this car," he commented. "I've owned it since 2003 and it definitely means a heap to me. We renewed everything from the full driver's side strut tower and chassis rail, to exterior pieces including the headlights and grille. Thankfully, they were all available new through Toyota Genuine Parts."
What isn't original, however, is the engine – a highly modified and turbocharged version of the four-cylinder BEAMS engine (3S-GE) found in the Japanese market Toyota Altezza. Click the following link to experience the AE86 and engine in action at the 2016 WTAC in a special 360° video from Car Advice.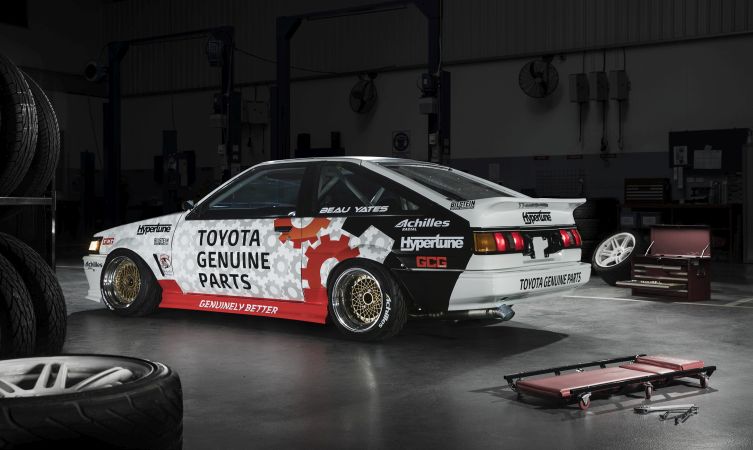 Click the following link to learn more about the fifth-generation Corolla range, which includes the iconic AE86.
Read a comparison of the AE86 and Toyota GT86 when our heritage Corolla GT Coupe met its modern-day spiritual successor.