Koei Saga is chief officer and technical director Toyota Gazoo Racing, the outfit that embodies Toyota's commitment to push every limit to make ever-better cars through motorsport.
It's an exciting time for Toyota Gazoo Racing, as it prepares to enter the 2017 World Rally Championship and launch a fresh assault on the World Endurance Championship.
We caught up with Saga-san at the recent Paris motor show to hear about his plans for Toyota Gazoo Racing, but before we spoke about the future, we had to talk about the past – in particular Le Mans 2016, when a famous first victory was snatched away in the final minutes of the race.
Toyota Blog: What was your feeling at the end of the Le Mans 24 Hours?
Koei Saga: "Of course, we were not satisfied with that result. I was disappointed, but that's life and that's the point of racing and I have to cope with that.
"Our goal was to win Le Mans and we prepared for that for the whole of last year. Due to our pre-race simulations and tests, we were very optimistic and until the last few minutes everything went according to our plans. However, in the last couple of minutes we had really bad luck. But that's racing."
Does that result change anything about your future plans?
"Our basic plan doesn't change and neither do our policies. But we want to recover and to put greater distance over our rivals. Therefore, we need to put a lot of effort into next year and start development at an early stage.
"We plan to get a bigger distance over our rivals and that results in more work for us."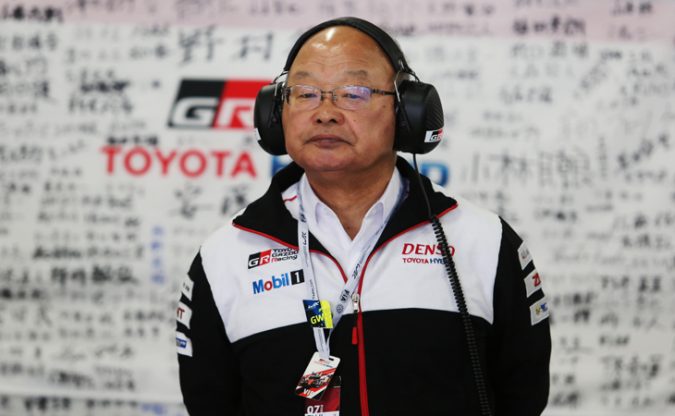 Can you give some examples of how Gazoo Racing's activities on the track can help Toyota's road car development?
"Take one example with the Le Mans cars – we have a hybrid racing car and of course the conditions in a race are much harder than on the road for ordinary drivers.
"We have higher speeds and for that we need better technology, for example, to gain more power and have fewer losses. This is of course connected to newer technologies and they have to be developed in a rather short time.
"And this technology and this development capability are also used for the new Prius for example, or for the plug-in hybrid cars. So this leads to more energy efficiency and this ultimately leads to a huge advantage for the customer. "
Mr Toyoda mentioned that the Yaris World Rally Car project will help with your research into autonomous driving road car technology. How so?
"Autonomous driving has various levels. Right now the biggest technical difficulty is you cannot predict everything, such as when somebody suddenly drives directly in front of you or if some people are crossing the road without checking whether a car is coming. Most of the sensors that we have right now cannot react that fast. This is one challenge we are dealing with.
"As the video showed at the press conference, we also put our sensors onto our rally cars. There was the example where the sensors predicted a rock in front of the car. When the sensors become capable of dealing with those obstacles while traveling at the high speeds of a rally car, we can enhance the level of sensor technology as a whole. "
Is there a plan to develop Gazoo as an equivalent to BMW's M brand or Mercedes-AMG with an influence on both racing and road cars?
"That's a very good question and when we talk about the future, yes that is my intention. We have already some cars on the market with the Gazoo brand in Japan.
"In Europe the challenge is bigger because we have more competitors here and it is also an issue of cost. However I am very much working on that ."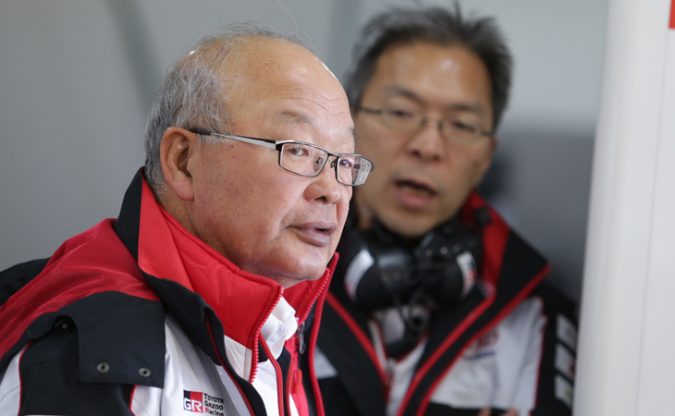 Do you think hydrogen fuel cell technology can have potential in motor racing in the future?
"That is not very easy to answer. I think one of the huge challenges we have with fuel cell is that the tanks are quite big, still too big, so we have to work on the density or the output power and this has to be increased much more so that they can be implemented in racing cars."
For the World Rally Championship, why has Toyota collaborated with Tommi Makinen Racing?
"We know that most of the rallies take place in Europe and we have also many rally fans in Europe and therefore we wanted to develop our car in Europe.
"Of course we had the option of developing this car at TMG. However, it was a coincidence that our president Mr Toyoda had the chance to drive in the same car as Tommi Makinen and they had the opportunity to talk about the visions that they share and their passion for driving and cars. They realised that they had a lot in common.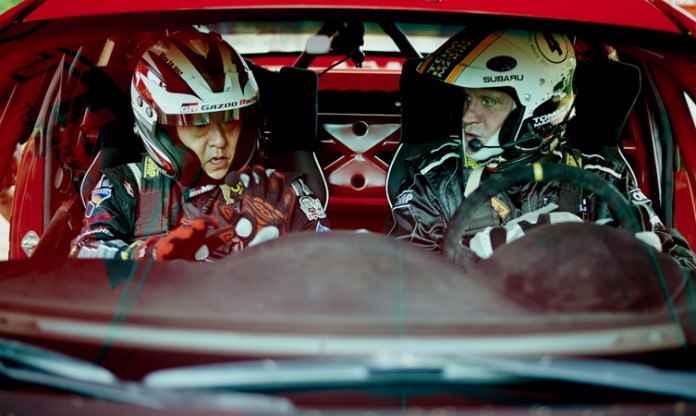 Above: Akio Toyoda (Toyota President) and Tommi Makinen (right)
"This developed into a friendship and lead to a good and better collaboration when it comes to developing a car.
"As you might know, Tommi Makinen is very passionate about developing the ideal car to drive, so we are developing his car according to his feedback. This is very new when it comes to developing a new car because up to now we have been used to developing the car that we considered to be the best and then we asked the driver to drive the car.
"However, in this case we always get feedback from Tommi and he gives us this input and we are developing according to his feedback.
"We have already changed the engine three times I think because of his feedback! But he is really working on having the ideal car that is really easy to drive. This changed the way of manufacturing of the car.
"I think this is also due to the collaboration with Tommi."
What does the name Gazoo Racing mean?
"The very origin is a Japanese word, 'gazo', which means 'picture' or 'image'. Almost 20 years ago our president wanted to change the structure of the company and he introduced what at the time was a very new system using images of cars for the reselling of used cars. They put it online and this was brand new at the time, especially for the used car market.
"And the bridge to the motorsport section was that in motorsports we have a lot of cars that are handled in different garages where individual and unique cars are made.
"This was the concept we had and so we combined those two ideas. And the ultimate goal is of course when you have many garages working on different projects you are able to create better cars."