New Toyota owners at participating centres will receive a welcome note bearing wildflower seeds and an important and eye-catching environmental message.
If you are a Toyota owner who has arrived at this page via the QR code on your welcome note, we would like to thank you for choosing one of our new or used models.
Embedded into the welcome note are the seeds of perennial and annual wildflowers. Car buyers at participating Centres across the United Kingdom will be presented with the note during the handover of their newly purchased vehicle.
The special welcome note is the latest clever way in which Toyota GB is embracing the philosophy of Ichishou, which means 'together' in Japanese. It reflects our desire to build ever-closer relationships with our customers.
Recipients are encouraged to plant the welcome note to grow a patch of wildflowers, like those grown by Toyota GB at our Eco-HQ in Burgh Heath, Surrey.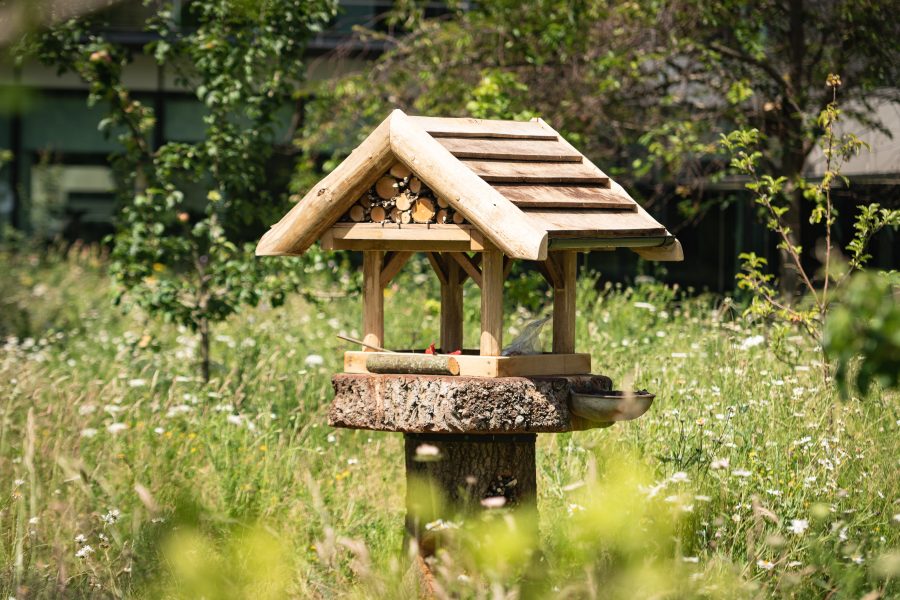 The types of wildflower seeds embedded into the welcome note may vary but typically contain daisies, poppies, coneflowers, and other flowers which are particularly attractive to butterflies and bees, which in turn play a vital role in the sustainability of the UK's ecosystem.
Daisies, with their short, open flowers putting nectar within easy reach, are great for bumblebees. All species of bee love poppies and are also attracted by the vibrant colour of coneflowers. Growing a patch of wildflowers in your garden can be a small step towards preserving the UK's native wildlife.
Why is Toyota GB distributing wildflower seeds?
Globally, Toyota has set itself six environmental challenges that it plans to have in effect by 2050. As well as aiming to achieve zero environmental impact in all vehicle-related activities, Toyota wants these initiatives to have a positive and sustainable impact on society.
One of the six challenges is to 'establish a future society in harmony with nature'.
In various parts of the world, at varying scales, Toyota is undertaking and promoting environmental activities – such as local tree planting, conservation work and environmental education – to establish a society where humans and nature coexist in harmony.  
The seed card is an extension of these activities, encouraging Toyota owners in the UK to participate in establishing a future society in harmony with nature. Wildflower meadows in the UK have been in decline for most of the past century, and biodiversity experts are concerned about the impact this trend could have on the bee population and therefore the entire ecosystem.
Our own wildflower meadow in the grounds of Toyota GB's Eco-HQ in Surrey is enjoyed not only by our employees but also by the colonies of honeybees we maintain on the site.
Wildflower seed growing tips
Wildflowers are useful for the home gardener because they can be used in parts of the garden which might otherwise be difficult to cultivate. They have naturally adapted to suit challenging conditions to survive.
The distribution and size of seeds vary within each sheet of paper, so no two patches of wildflowers will be alike.
To plant the seeds, soak the paper overnight and then place it under a thin layer of soil in a garden or a window box. Water daily until your seedlings are well established. It is important that the seed paper stays moist. The flowers should germinate in one to three weeks.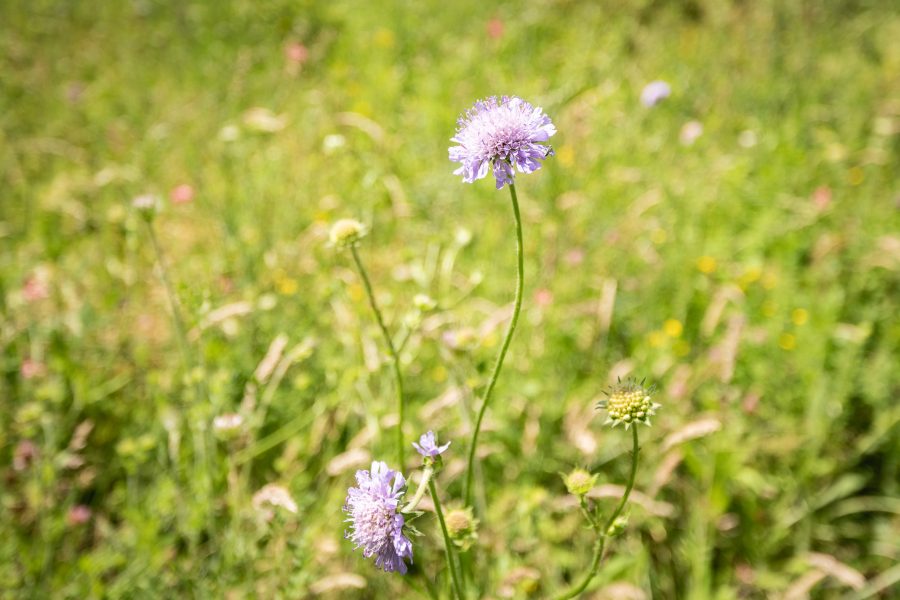 If you choose to grow indoors or in a window box, once the seedlings are well established you can then transfer the whole lot to a bigger pot and grow on. Alternatively, you can individually remove each seedling and grow on in lots of small pots. When big enough, place in the garden and enjoy the flowers.
Growing success will vary from season to season – spring or autumn are preferable. If you choose not to plant the seed card straight away, it would be best to store it in a dry, dark location.
If you do not wish to plant it at all, please feel free to hand it back to your local Toyota Centre and the staff will either plant it on site or donate it to local community projects or schools.
Are the notes and envelopes responsibly sourced?
The Sow Seeded note itself is the latest innovation in seeded paper has a fine soft surface and contains seeds from wildflowers while offering straight edges and a high bulk.
The envelope is made from paper certified by the Forest Stewardship Council (FSC), indicating it has been harvested and produced responsibly.
The pack was printed and produced in the UK using vegetable-based inks by a supplier which has ISO14001 environmental accreditation.
Good luck! We would love to receive photos of any of your successful growing efforts – tag @ToyotaUK in Instagram or Facebook posts.
The details in this article were correct at the time of publication.