Toyota is renowned for defining the principles of modern manufacturing with the Toyota Production System and for Kaizen – the concept of continuous improvement. Its Emerging Talent Graduate Programme aims to attract, cultivate and develop students who can become innovative, customer-focused leaders.
Student placements at Toyota run for a year and are open to undergraduates studying on sandwich degrees. Roles are available across all areas of our business at the head office in Epsom, Surrey, and include positions in our marketing, product technical, finance, IT systems, social media and public relations teams.
We spoke to Laura Ougden, our graduate to shine some light on what it's like to be a part of the programme and work at Toyota GB.
TGB: What has it been like working in different departments at TGB?
"I think we're the lucky ones who get to travel around the business – that's really cool"
Laura: "It has been really exciting because all of the departments that I am working in are so different from each other. It gives you the chance to work on completely different things and everyone I have come across have been so lovely and all the projects have been really different."
"There are a lot of opportunities for graduates to develop and hone their skills. Your skills develop as you move along. I absolutely love working in different departments! I think we're the lucky ones who get to travel around the business – that's really cool."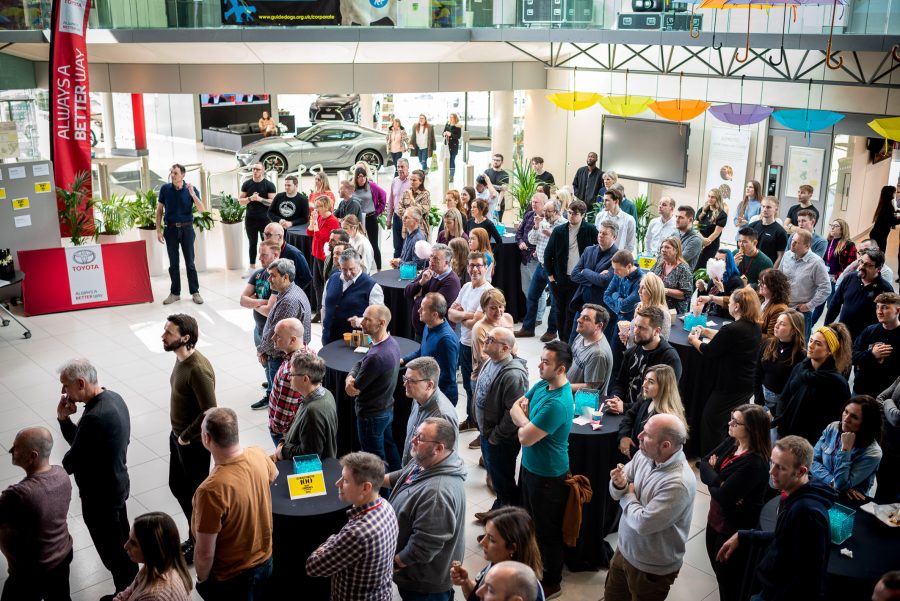 What motivated you to apply?
"The amount of variety that I got was what motivated me to apply for the Emerging Talent Graduate Programme at TGB. It gave me the chance to develop and grow professionally into a more senior position."
"However, what was important to me was the sense of culture and people across the business. I was lucky that my interview was in person before the COVID-19 situation, so I got the sense that it was a family orientated business."
Kaizen means constant development and graduates are hugely important to that. How has Toyota's Emerging Talent Programme helped you develop skills that are important in your day to day life?
"The emerging talent programme helps us, as external graduates, to question why the company does everything in a certain way and so it enables us to develop confidence and our skills in communication. Networking also goes in hand in hand."
"My first rotation was research based, so I got the chance to develop my researching skills and then I went to the social media team where I did more market research. Now, being in the Lexus team, I am doing something completely different. The company provides a huge variety to try different things."
"By doing that sort of rotation around the business, helps in learning a lot more about the different areas of the business. Slowly we build up that picture of how everything is linked together. We can go and approach people outside of our own area because they're not tied to one team and keep moving."
What has been your biggest learning while working at TGB under the Emerging Talent Graduate Programme?
"I joined the team virtually so my biggest learning has been adapting to the new way of working. If I translate it to how it would've been like in normal circumstances, my biggest learning would've been communication and maintaining relationships company-wide."
How would you describe your role and responsibilities at TGB?
"It is more of a dynamic, ad hoc project role, as I rotate and work on different things all the time. My responsibilities are conducting research, being in a support role and providing new ideas and recommendations and seeing them go live."
What would you do if your manager assigned you with a task you didn't know how to approach?
"I learned a lot from my placement year not be afraid to ask questions, especially if you're new, because nobody will be aware of a problem unless you do so. The people are so lovely and no one expects you to know everything and I've taken that through to the graduation programme."
"I also learnt to build close relationships with people, so you have someone you feel you can go to as part of a support network."
What skills would have you developed during your first year at work?
"You'd want to use your first year to develop as much as possible, so that when you go to a permanent role, you feel comfortable with people and your knowledge of the business."
"The biggest one for me was communication and presentation, partly because everything is virtual so it becomes easier and you're not so scared. Also, I've had to adapt to joining a role and not being next to people. Over time, I've really developed my proactiveness to know more about my work and team."
"What's great about this graduate programme is that you get to speak about a range of people throughout the business, from directors to students. You have that diversity so your communication does develop because you adjust how you speak to people. Overall, it been all self-development for me."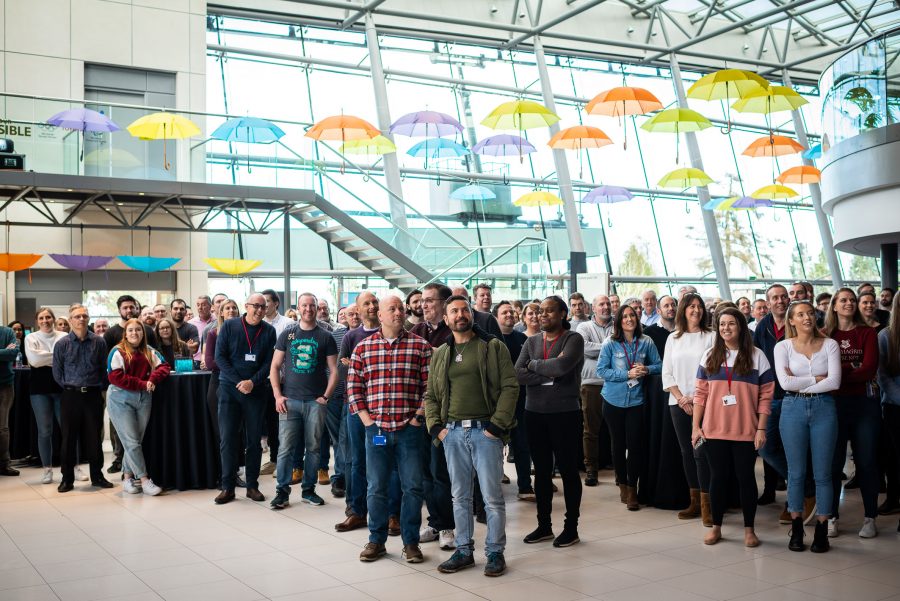 Did you face any challenges and how did you overcome them?
"One of my biggest challenges were due to the COVID-19 situation, just because being on virtual meetings isn't a natural way to build relationships. I'd like to sit down in an office and have a cup of tea! Also, being on the graduate scheme, you'd want to raise your profile as much as possible so that you can get involved in more things and projects."
"Another challenge was going into different areas of the business I wasn't familiar with. I found it quite challenging to step out of my comfort zone. This taught me to be as proactive as possible. Things like review sessions, training, asking questions helped a lot."
What tips would you like to share for someone who is new to TGB?
"Get involved as much as you can, try to meet people and expand your knowledge!"