How do you start making two new cars on the same production line at the same time?
That's been the challenge faced by staff at Toyota Manufacturing UK in Burnaston, Derbyshire lately as they've prepared to start making not just the new Toyota Auris, but also the updated Toyota Avensis.
We caught up with Tony Walker, deputy managing director of Toyota Manufacturing UK, to find out more about the process of starting building two new cars, and why the process of introducing these new models has placed TMUK even more at the heart of Toyota's operations.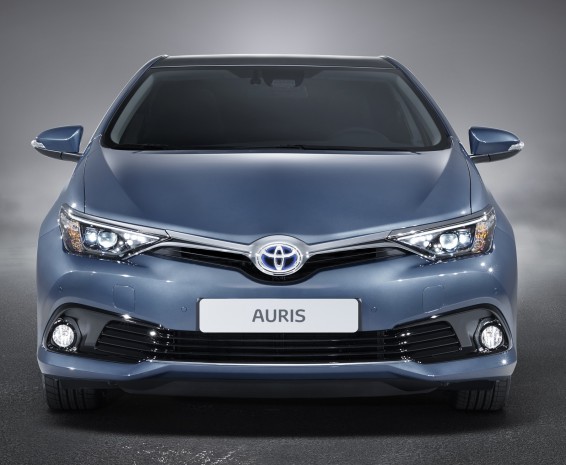 Toyota Blog: Hi Tony. Is this the first time two new Toyota models have been introduced in the same factory at the same time?
Tony Walker: It's the first time outside of Japan. So it is quite a rare thing, to do what we call a 'dual SOP' [start of production], and we're delighted that Toyota Motor Corporation has placed that vote of confidence in the work we do here in the UK.
TB: How long has it taken to get to this stage? When did work on this begin?
TW: Our preparation at the plant started in the third quarter of 2013. We started building the new Avensis body in May 2014 in a pilot build area away from the main production line. We started on the line with a trial in December 2014, during which we built 91 vehicles, and those have been used for things like crash tests, evaluation for each model and for training.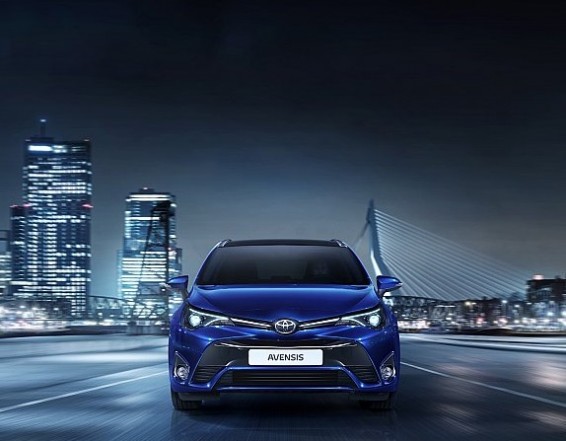 TB: How do you go about training members to prepare for a new model?
TW: Sixty of our members went to Japan to learn about the new Auris and 50 went to Toyota Motor Europe in Brussels for training. There were 165 members involved in the pilot build and 12 members who are what we call 'master trainers', who train everyone else.
TB: Has this process differed from the other times you've introduced new models?
TW: The big different points are that we've had a One Team approach with research and development – our communication with our R&D teams in Europe and Japan has been the best ever, and that's critical.
During the process of bringing in a new model, design changes are always coming and to have early notification of that, and being able to pull forward as many of the processes as we can to give ourselves as much time as possible to get them right, is really important. Having a close relationship with those crucial partners has been really important with this dual start of production.
One example of this – we did trial builds on the night shift for the first time. Normally we only do trial builds on the day shift, but we did night shift as well to enable us to do things earlier and help prepare us for when production begins.
TB: Is it right that you've done more of the research and development work of the new cars at TMUK?
TW: Yes. For Avensis, which is engineered and designed in Europe, we did some of the prototype builds, which have in the past been done by Toyota Motor Europe at their facility in Brussels. It's another string to our bow at TMUK and a testament to our skills. Toyota in Japan and Toyota in Europe have trusted us to do these more difficult things because of our skills and our flexibility, our capability as a team.
Both the new R&D and the dual start of production are a great commitment to us at TMUK. It's a nice feeling to know we're trusted with that. The issue right now is making sure we live up to that trust.
TB: So how is it going now production has just begun?
TW: We're delivering well at the moment and things are going to plan, but it is very hard work and there are a lot of things to manage. We rely on our skilled, motivated members identifying issues as they arise and having the capability to resolve them.
TB: This dual SOP is a huge project, but have there been any particular challenges you've had to overcome?
TW: Obviously introducing two new models at one time presents its own challenges, but we've also ramped up into full production very quickly. The last big change to our production was bringing in the Auris in 2012 – and that time, we took two months to ramp up from start to full daily volume. This time we've taken two weeks.
Managing our relationships with suppliers for this kind of project is a challenge. We have our purchasing team, a group of engineering people who look after supply and production management; our quality engineering, commercial purchasing, R&D and many other teams working together to make sure the suppliers are truly ready, and that they can produce the quality and volume that we need as we ramp up into full production.
Suppliers have to pull ahead, make sure their capacity is ready and make sure they are delivering quality. For example, if you're a plastics supplier and you're injection-moulding a part, if you're getting high reject rates, and we suddenly start requesting higher volumes, you won't be able to keep up – so you must get the quality right.
Working with the suppliers to achieve this has been our biggest anxiety as most other things we have in our own control. It's always a challenge to make sure everything and everyone is ready but I believe we're on top of all the challenges.
TB: How did all the members react when it was announced they'd be introducing two new models at the same time?
TW: Well, they're very motivated. I think what de-motivates people is not having a challenge. Having challenge is very motivating so they were very much looking forward to it.
Our people are very experienced – I think our average length of service is 12 years – so they're absolutely ready for something like this.
I think this is the ninth new model we've introduced and we've done as many minor changes, so while we're not complacent and we're always looking to improve, we also believe we can achieve great work.