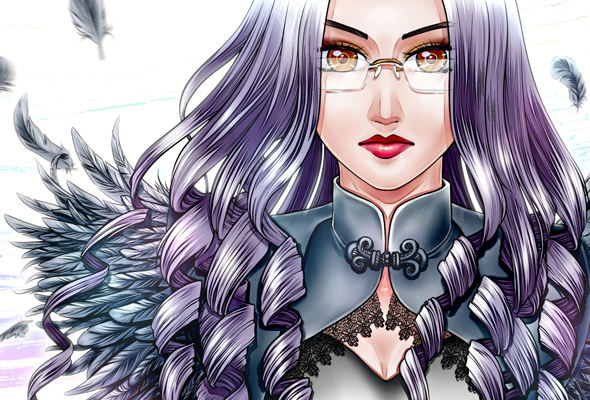 As Toyota successfully launched its Aygo x Manga – Adventure One comic at London's Comic Con exhibition over the weekend (October 24-26th) we seized the moment to snatch a quick interview with its talented creator Sonia Leong. The professional comic artist and illustrator behind numerous books including a multi-award-winning interpretation of Romeo and Juliet and several guides on how to draw Manga, explains what makes the art form so special, her inspiration from the Toyota Aygo and whether she prefers heroes or monsters…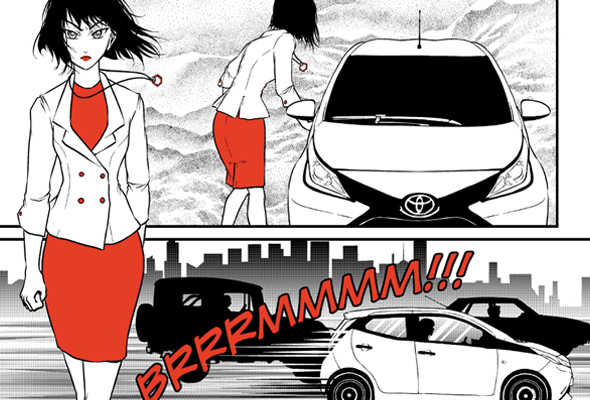 Toyota Blog: How is Manga different to other comic styles?
It's the way the story is told. There are many Manga styles but my stuff is similar to the mainstream Manga aimed at teenagers – shoujo (girls-style) and shounen (boys-style). There is a look to the way the comic panels are laid out and also the story's direction. For example, there's often a lot of really big close-ups of people's eyes and their expressions in Manga, that's not something you used to see so much in other comic types. The way the artwork is made you don't get as much narration in Manga either. In the Western comic tradition there's normally a separate writer plus pencil, ink and colour artists whereas Manga tends to be made cohesively by one person working with assistants. As it's a very unified presentation there's often fewer words on the page, it's very visual.
Aygo x Manga – Adventure One is a perfect example then?
Yes exactly, it's about trying to show what's happening with a raised eyebrow or by giving a wink. If you can say it without words, do so.
Looking at the Aygo, can you see the Manga inspiration in its design?
Absolutely, straight away. The headlights were the first thing that jumped out at me, they have that triangular eye shape very common in Manga, that determined look. And the moment I saw that cross-shaped grille, I thought there would have to be some swords coming out of there [see Adventure One for evidence]!
What first drew you towards the art of Manga?
I grew up partly in Malaysia and Thailand and Japanese comics and TV cartoons were really big over there – Doraemon, Hello Kitty – stuff like that. Then when I went to international school in Bangkok quite a few of my friends were Japanese so we'd swap comics and that's when I really noticed Manga. I was into Western styles like Tintin and Asterix too, but I liked the Japanese stuff more.
How did you get from liking Manga to creating Manga?
Since Year 9 in school I never studied art formally, I just did it in my spare time for fun. But after graduating in Economics & Politics I was working in marketing on a graduate training course and the director of the course saw me drawing in a corner and said: "You could do this for a living". I wasn't so sure as I didn't think it was a very stable career but he was very motivational and asked me three things: "First, does the job exist?" Well, yes it does. Second: "Are there any qualifications stopping you from doing it?" No, it's not like being a brain surgeon, if you can draw, you can draw. And finally: "Financially, can you afford to take the risk." And yes, at the time I could. I had a house and my husband was helping with the mortgage. I was 22 or 23 so I set up a website, started getting enquiries, won a few competitions and then it snowballed until I was earning enough money to quit my job and become a full-time artist. That was about 2004 or 2005.
If you had 24 hours in an Aygo, where you could do absolutely anything, where would you go and what would you do?
I'd drive it up to the coastline, to north Norfolk in the UK where I went on honeymoon and go around some nice country roads.
Finally, monsters or heroes?
Heroes.
The first Aygo Manga adventure is now available for free download here.
For more information on Sonia's work see www.fyredrake.net
See also:
Toyota Aygo goes manga for London Comic Con
Toyota Aygo manga star ready to save London
These are the coolest photos of the Toyota Aygo you've seen so far