You probably know by now that the Toyota FT-1 Concept – originally unveiled at the 2014 Detroit Motor Show – is making its UK debut at the Goodwood Moving Motor Show and Festival of Speed between Thursday June 25 and Sunday June 28.
What you won't know however, is that we've commissioned automotive artist Jayson Fong to create an acrylic-on-canvas painting of the model on our track-side pavilion – and you can win a signed copy of the finished artwork.
To be in with a chance, all you need to do is share your Toyota at Goodwood highlights with us using #ToyotaSpeed on Twitter or Instagram.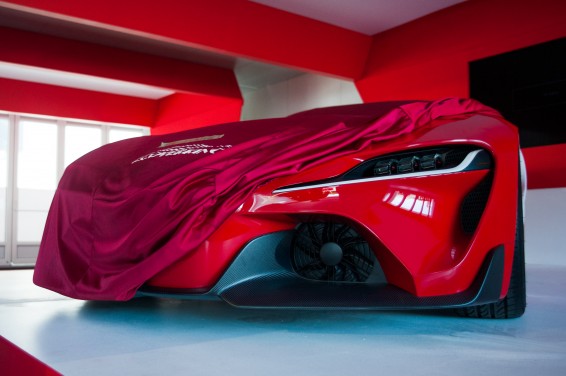 The FT-1 under wraps at Goodwood.
Whether you're at the festival or not, simply show or tell us what Toyota-related exhibit got you all revved up to be entered into the draw.
The competition opens to UK residents of all ages on Thursday June 25 at 10am and entries close on Monday June 30 at 5:30pm. Winners will be notified within 28 days of the closing date and the full terms and conditions are available here.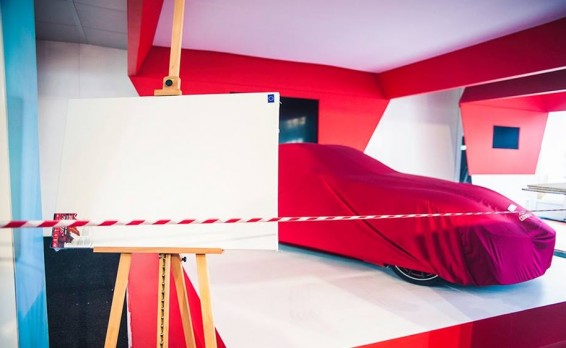 The Toyota stand and FT-1 during set-up earlier this week.
You can track the project's progress by following us on Twitter @ToyotaGB and Instagram @ToyotaUK. All updates will include #ToyotaSpeed.
Read on to find out a bit more about Jayson.
About Jayson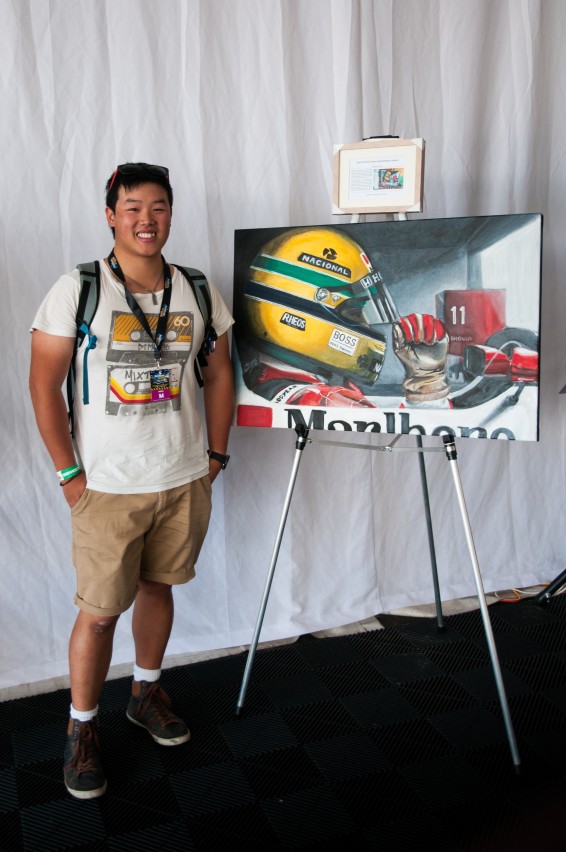 Jayson Fong with an earlier piece of Ayrton Senna.
Originally from Sydney, Australia, Jayson is an automotive photographer, artist and designer. Jayson's specialises in motorsport artwork, recently producing 24 watercolours during the 24 hours of Le Mans race.
We sat down with him to talk about the FT-1 and discuss some of the challenges that painting publicly in such a narrow time-frame presents.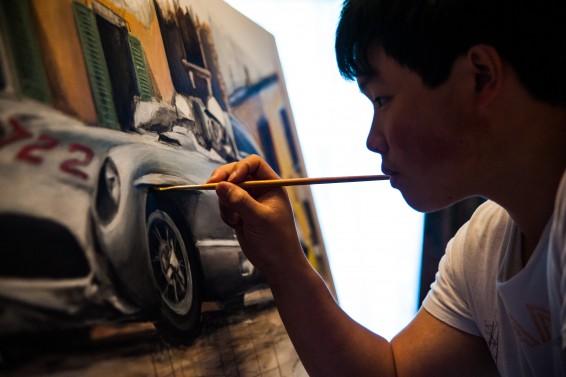 Jayson painting Sir Stirling Moss' Mercedes-Benz 300SL.
Toyota Blog: Hi Jayson, let's begin by talking about your process. How do you begin an artwork and develop it into the finished article?
Jayson Fong: I usually start with a collection of images which I reference to create a composition. First, I sketch onto the canvas, and then from there I block in general colours which I then build upon layer-by-layer.
The lines of the FT-1 appear to transition naturally into one another
TB: At the world debut of the FT-1 in Detroit last year, Calty Design Research – who styled the car for Toyota – spoke much of the model's curvilinear form and how it evokes the look of an endurance race car.
What elements do you believe to be particularly interesting about the model from an artistic perspective?
JF: Virtually all of it! The FT-1 has a striking blend of sharp lines and gorgeous curves, which appear to transition naturally into one another – especially along the rear arches.
I love the long bonnet and the performance-orientated front and rear design. It should make for a fantastic subject.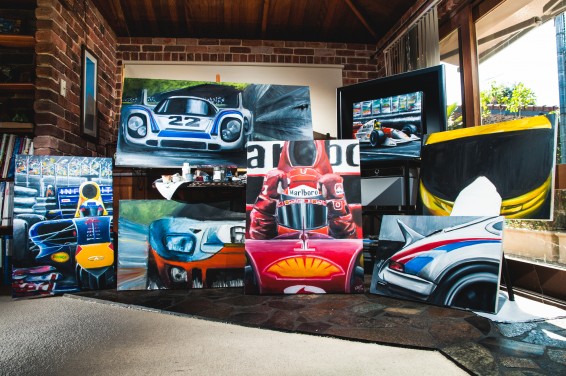 A sample of Jayson's previous work.
TB: Ordinarily, you work from photographs and memory. How will having the subject beside you alter your approach?
There's a risk that I won't finish the artwork in time – that would be the worst!
JF: This is actually the first time I have had the opportunity to be next to my subject while painting!
Being beside the FT-1 will allow me to fine-tune its minute details – such as the rear light cluster patterns – and move around the car to better understand its form.
TB: What could go wrong?
JF: There's a risk that I won't finish the artwork in time – that would be the worst!
To counter this, I'm using quick drying acrylic paint. Ordinarily I work with oils.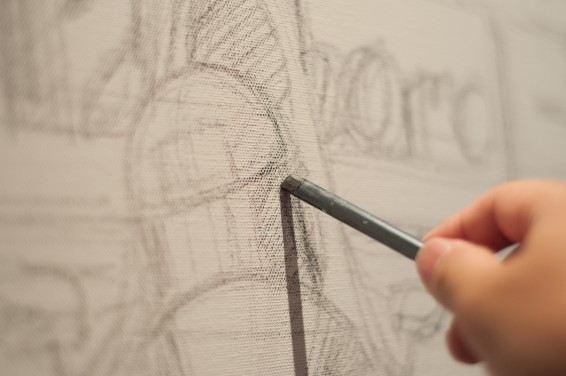 Jayson begins each painting by sketching the subject's basic outline.
I remember being amazed when the FT-1 was unveiled last year
TB: Finally, could you tell us what you are looking forward to most from Toyota at Goodwood?
JF: It's an obvious choice for me – the FT-1! I remember being amazed when it was unveiled last year.
I'm also looking forward to seeing the heritage-livened GT86 models going up the hill and hope to bag a passenger ride in the historic rally cars up at the rally stage! Hint hint…
Where next?
Start using #ToyotaSpeed on Twitter or Instagram from Thursday June 25 at 10am to be entered into the live artwork prize draw.
See what else we are bringing to this year's Festival of Speed here.