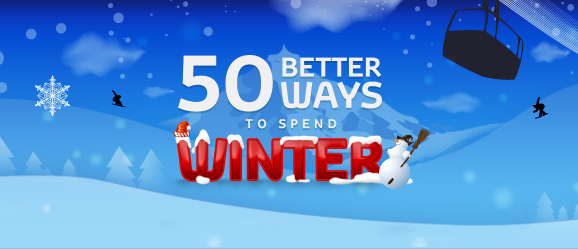 Following our summer competition, 50 Better Ways to Spend Summer, we've had our first round of entries for our winter competition, 50 Better Ways to Spend Winter.
Congratulations Steve Robertson and family!
Steve's idea for an ideal winter break is to "have a family holiday in the Lake District. What better way to stave off the winter chills than in front of a roaring fire surrounded by the people you love. Heavenly!"
We couldn't agree more, Steve.
Steve is now through to the final round where we need your help with choosing an overall winner of the competition. Each month we'll choose one winner to go onto a shortlist. That's where you come in! We need you to vote for the best idea.
We'll announce more details of shortlisted winners but in the meantime, make sure you enter! Simply tell us what would be your ideal UK winter break via our Facebook app.
Good luck!