It may be cold outside, but the competition is hotting up in our 50 Better Ways to Spend Winter contest – and we want you to help pick our latest winner.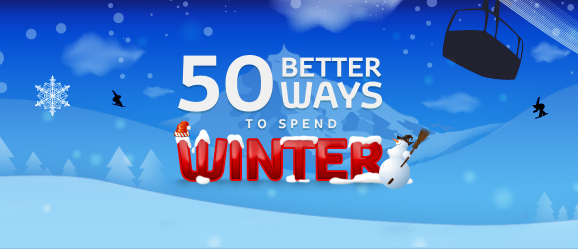 Last month, we revealed that Steve Robertson and family were the first monthly winners, and will go forward to the overall vote to decide who wins a dream winter getaway in the new year.
Steve said he'd like to take his family away for a relaxing break in the Lake District.
Now it's time to take a look at some of the entries we've received so far – and remember, there's stil time to have your say and like your favourites on our Facebook page.
Petra Gallagher says she'd like to take a Prius+ visit the UK's best film locations, including Alnwick (from the Harry Potter films) and Shrewsbury, which featured in a Christmas Carol, and paint what she sees there. Very artistic!
Meanwhile Richard Hesse says he'd like to travel to Bakewell in Derbyshire to learn to make the famous Bakewell tart, taking in the local scenery in a Toyota Verso. Sounds tasty.
Finally, Darren Lagan came up with the idea of using his dream trip to boost the UK economy – by taking a British-built Auris on an economy drive to see if he can complete his dream visit the Lake District on a single tank of fuel.
There are dozens more entries in the contest, and before picking a winner we want to find out which ideas are your favourites. So take a look at the entries, like your favourite – or better yet, enter yourself and tell us YOUR dream holiday!