From top theme parks and beautiful beaches, to zoos, aquariums and nature reserves, the UK has countless epic family-friendly days out. But the following attractions each have an extra perk: a choice of EV charging points available on-site (often for free, or included in the car parking price) so you can top up your electric car while you're exploring.
Whether for a weekend trip or a school holiday adventure, these are the UK's best family-friendly attractions with electric car charging points. Simply plug in, and enjoy your day!
England
1. Diggerland Durham
Langley Park, Durham
While you might say you're visiting Diggerland to treat the kids, it's hard to resist getting behind the wheel of a full-size construction digger, tractor or dumper – or taking a whirl on the huge digger bucket of the 'Spindizzy' ride. The EV charging point is free for visitors, offering up to 11kW.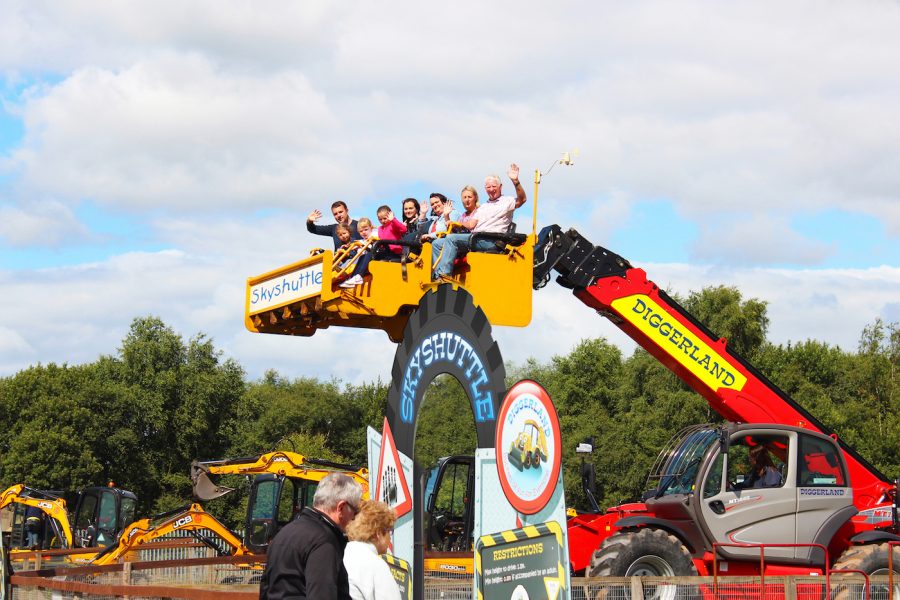 2. Thorpe Park
Chertsey, Surrey
Home to the world's first ten-loop rollercoaster and the UK's fastest ride (reaching 0–80mph in under two seconds), Thorpe Park is a one-stop-shop for adrenaline thrills. Will you brave Derren Brown's Ghost Train, and the swooping loops of Nemesis Inferno? Access to the four EV chargers is included in the car park price.
3. Sundown Adventureland
Rampton, Nottinghamshire
A theme park designed especially for under-10s, Sundown Adventureland has over 20 rides and attractions – including a sing-along show, candy castle and play areas galore. To make a weekend of it, book a glamping cabin at the new Wild Acre Village. There are six EV chargers in the car park.
4. Chessington World of Adventures
Chessington, London
Packed with a theme park, zoo and aquarium, Chessington is a hit with all ages – and its hotel is extra-special too. With bedrooms themed around tigers, penguins, giraffes and even the Gruffalo, this is a minibreak to remember. There are four EV charging points in the hotel car park.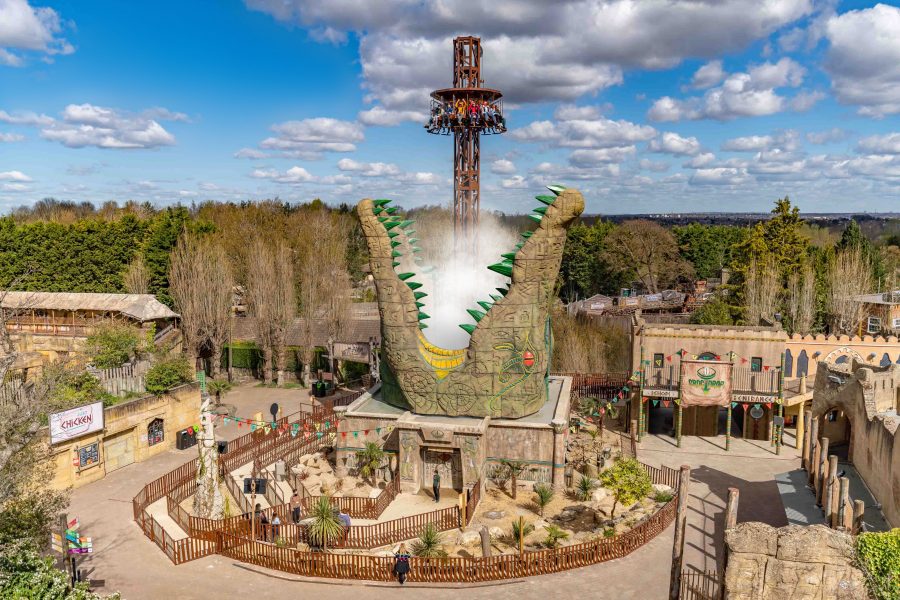 5. Chester Zoo
Upton-by-Chester, Cheshire
Whether you're feeding the chameleons, getting up-close with giraffes, or having breakfast alongside the lions (yes, really!), Chester Zoo's experience days are ideal for wildlife lovers. Alongside the 20,000 animals and 128 acres of zoological gardens, there are a whopping 26 EV chargers in the car park, each offering 7kW.
6. RHS Garden Bridgewater
Worsley, Manchester
Set in the historic Worsley New Hall, which once hosted Queen Victoria and King Edward VII, 154-acre RHS Bridgewater is one of Europe's most ambitious garden restoration projects. It is divided into multiple zones, such as the tranquil Chinese Garden, wild Ellesmere Lake, and the colourful Paradise Garden. There are three EV charging points, with space for six cars.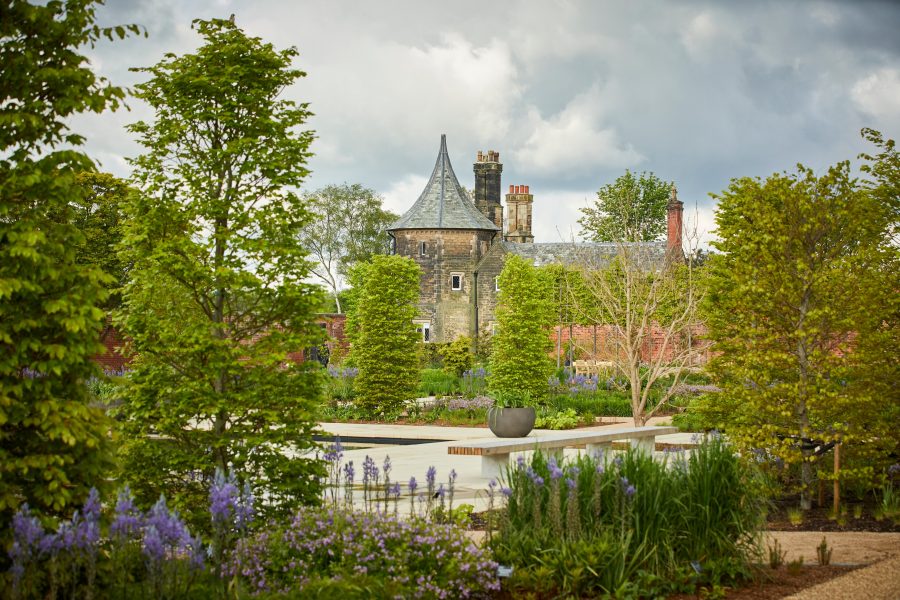 7. Blackpool Pleasure Beach
Blackpool, Lancashire
From its white-knuckle rollercoasters and spooky 'Pasaje del Terror' show, to the seaside slot machines, crazy golf and Ripley's Believe It or Not, Blackpool Pleasure Beach is full of family-friendly fun. Don't miss the live entertainment nights too, featuring magicians, dancers, comedians and more. In the Balmoral Road Car Park, there are two 7kW charging bays.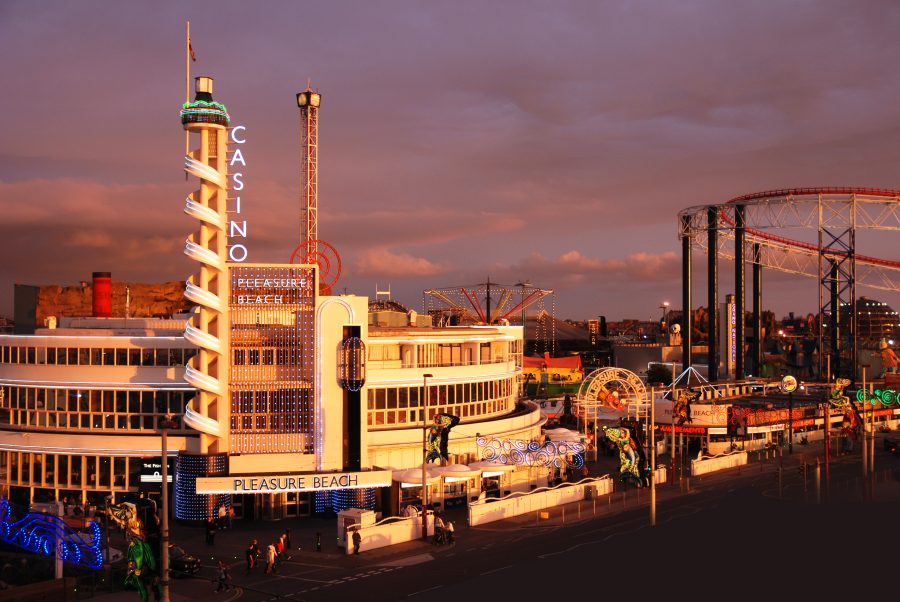 8. Brockhole
Lake Windermere, Lake District
Overlooking Lake Windermere, Brockhole outdoor activity centre offers an adventure playground, go-carts, archery and mini golf. You can hire kayaks, paddleboards or a motor boat to explore the water, or follow the whimsical Faerie Trail through the forest. Profits from the EV car chargers are used to conserve the Lake District National Park.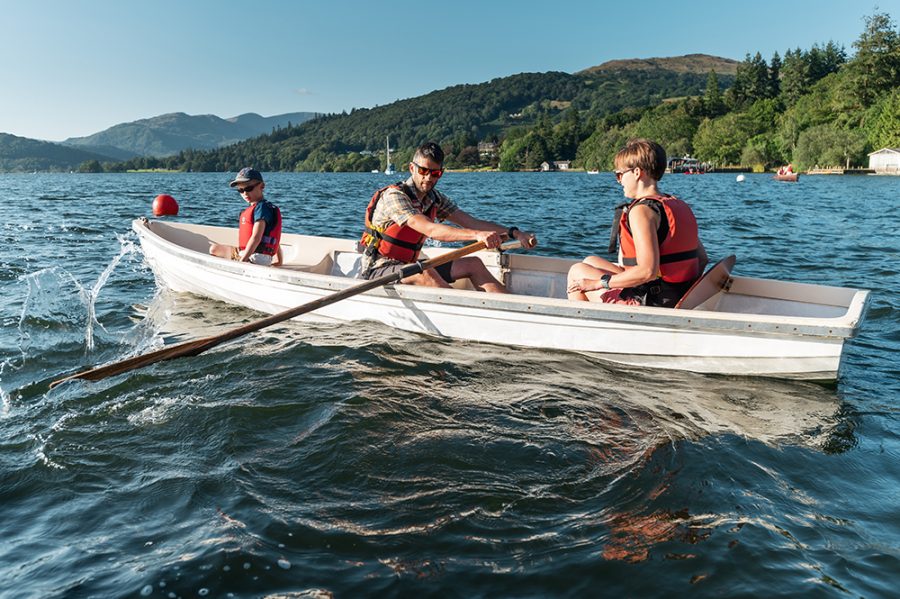 Read more: Toyota bZ4X: your questions answered
9. RSPB Minsmere
Saxmundham, Suffolk
On a peaceful stretch of the Suffolk coastline, RSPB Minsmere is a haven for endemic and migrating birds – and has seven 'hides' from which to see them. It's ideal for a soul-soothing day out in nature, spotting marsh harriers, nightingales, avocets and more. The reserve's EV charger can be pre-booked by phone.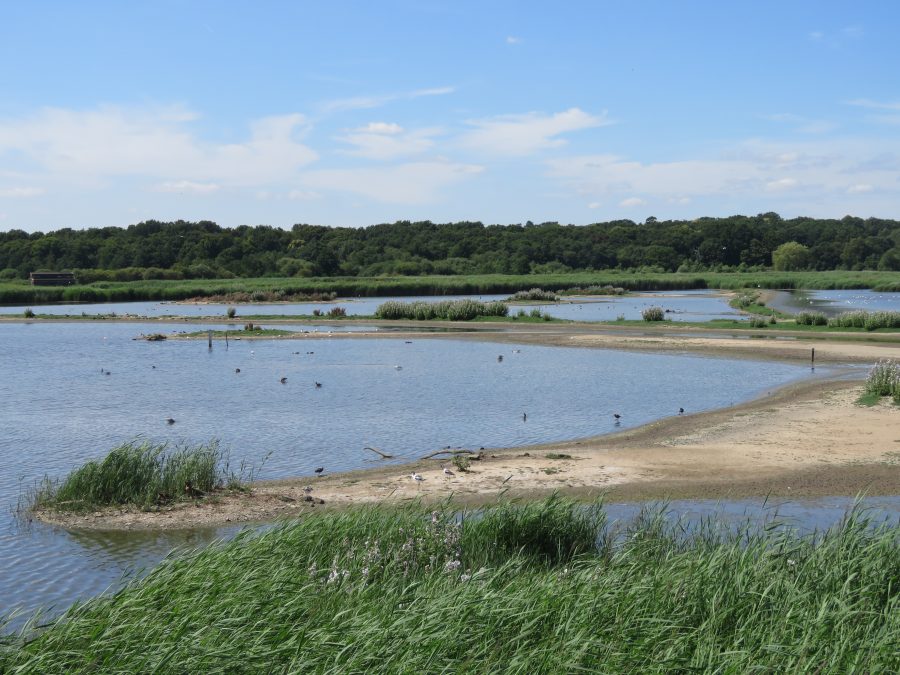 10. Haynes Motor Museum
Yeovil, Somerset
Whether young or old, enthusiast or aficionado, anyone with an interest in classic cars will love Haynes Motor Museum. The exhibits include a 'memory lane' of vintage vehicles, and some of the fastest racing cars through the ages – plus an all-red collection of sought-after classics. There are four charging stations in the car park, with eight 7kW sockets between them.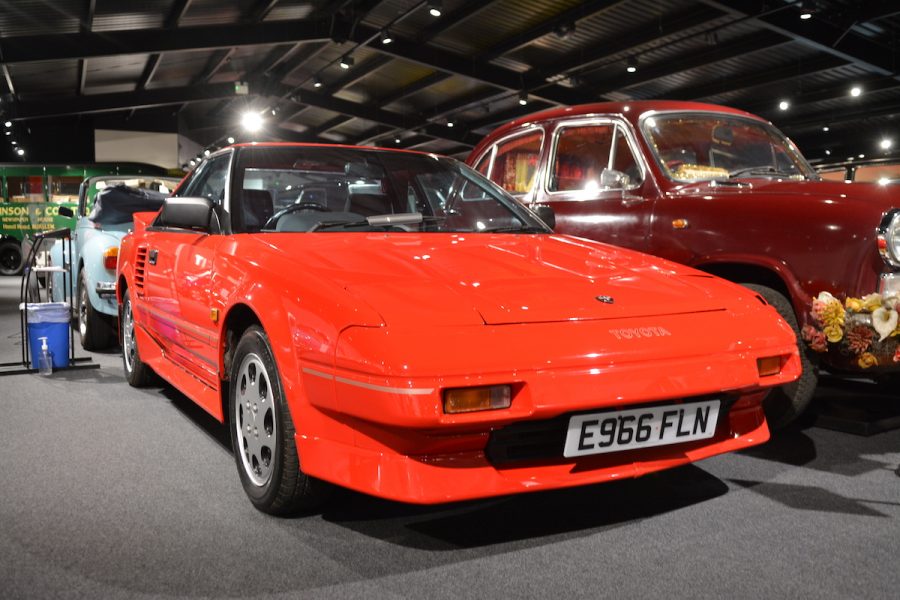 11. The Donkey Sanctuary
Sidmouth, East Devon
A safe haven for mistreated mules from all over the world, The Donkey Sanctuary offers the chance to meet and pet its adorable residents. They are gentle souls, and the farmyard grounds are beautiful, with wheelchair-accessible pathways and a restaurant whose profits support the charity's work. Two free EV charging points are available.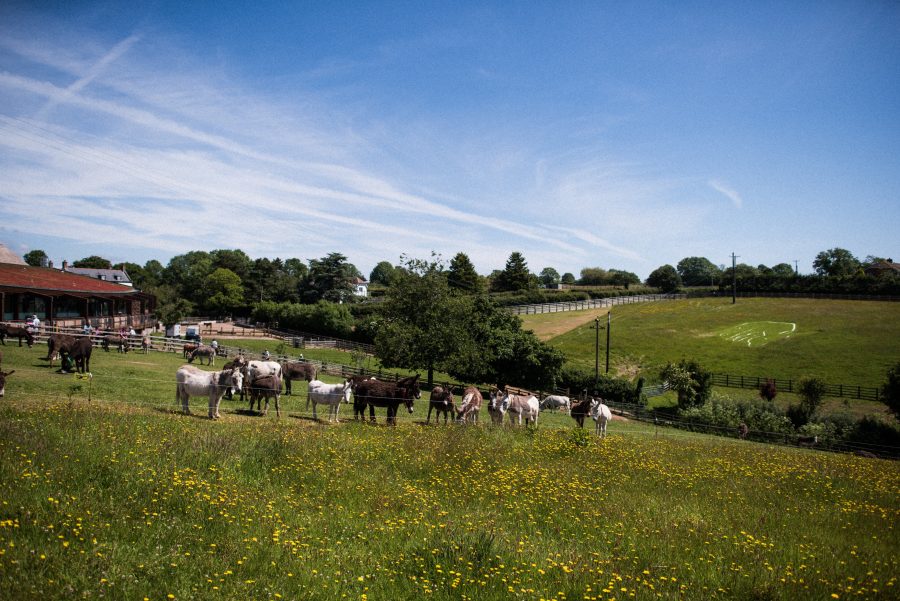 12. Brean Leisure Park
Brean Sands, Somerset
The largest holiday park in the South-West, Brean features everything from rollercoasters and water slides, to a three-level soft play area and 18-hole golf course. In short, it's paradise for kids of all ages, with live entertainment, glamping lodges and several family-friendly restaurants too. There is an EV charger in the car park, operated by Pod Point.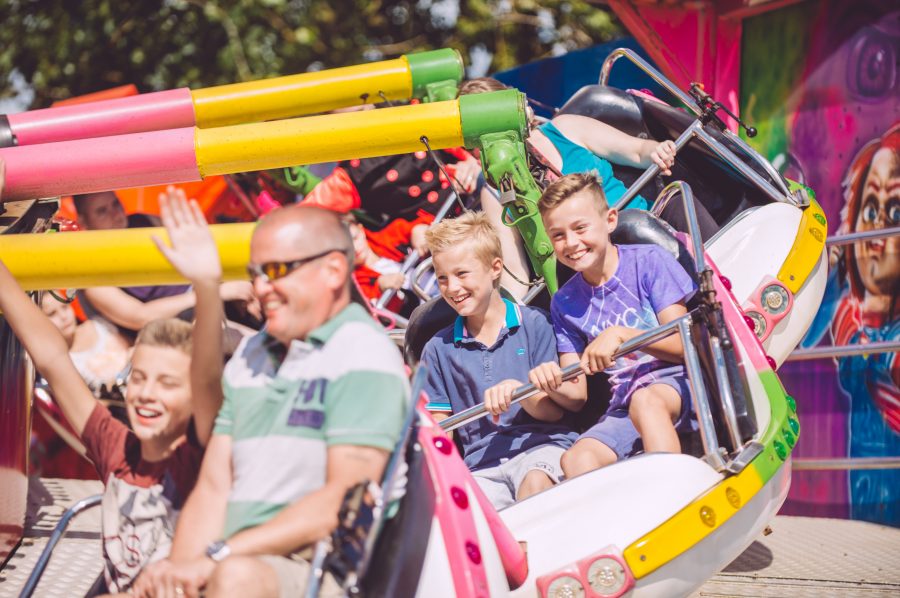 13. The Wave
Easter Compton, Bristol
The Wave has to be seen to be believed: a huge 180-metre inland pool, it generates pitch-perfect surf waves at the touch of a button, with crystal-clear water and plenty of space for everybody. Tuition is available for all ages and abilities, with wetsuits and board hire included in the entry price. The two EV charging points offer 7kW, with four sockets available.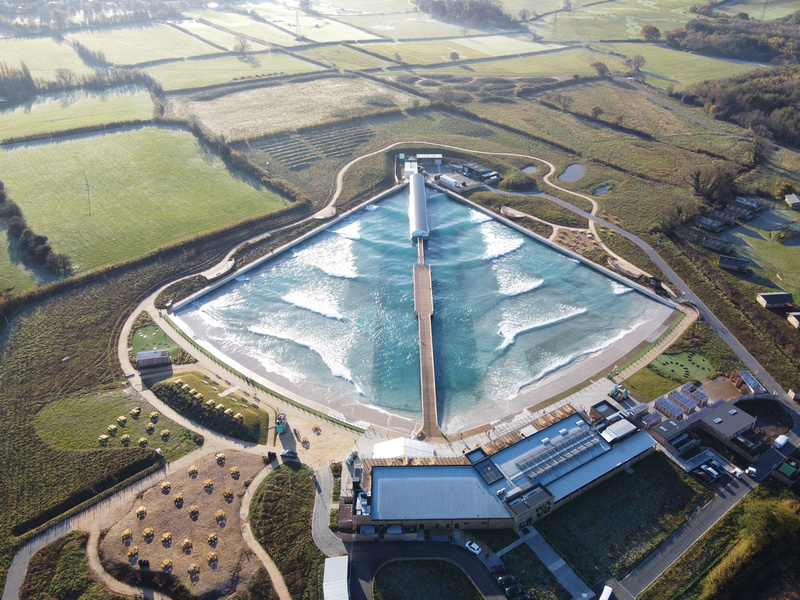 Scotland: attractions with EV charging points
14. RZSS Edinburgh Zoo
Edinburgh, Scotland
From Australian koalas and Chilean flamingos, to lions, penguins, pandas and zebras, Edinburgh Zoo is full of incredible animals. It is run by Royal Zoological Society of Scotland, a driving force in conservation all over the world. There are two free EV chargers in the car park.
15. V&A Dundee
Dundee, Scotland
Designed by celebrated Japanese architect Kengo Kuma, V&A Dundee is a work of art in itself [this is a link to Lexus], an impressive addition to the city's waterfront. Inside, the Scottish Galleries are filled with home-grown fashion, furniture, jewellery and more – while the arts and crafts workshops cater for all ages. There is an Urban Electric charging station nearby.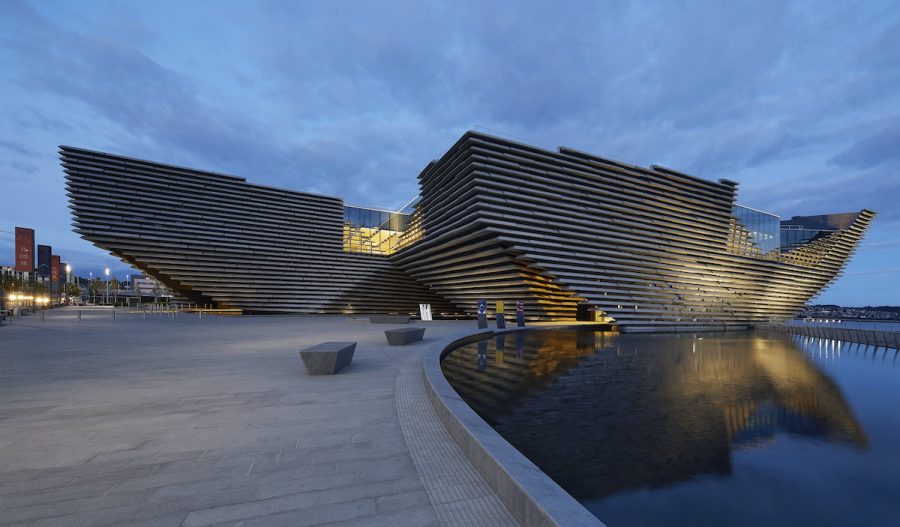 16. Loch Ness Centre & Exhibition
Drumnadrochit, Scotland
Catch a glimpse of Scotland's most mysterious resident at the Loch Ness Centre & Exhibition, on the western shore of this famous waterway. It features photographs of Nessie 'sightings', underwater footage and insights into the area's remarkable geological formation, and offers cruises on a monster-spotting boat. There is an EV charging station just five minutes' walk away.
17. Logan Botanic Garden
Port Logan, Scotland
From Australian eucalyptus and New Zealand ferns, to Chilean palm trees and South African lilies, Logan Botanic Garden is filled with plants from all over the world. They thrive here, thanks to the warm microclimate of south-western Scotland – and there is a walled garden, woodlands and huge Victorian-style conservatory to explore. The car park offers four free EV chargers.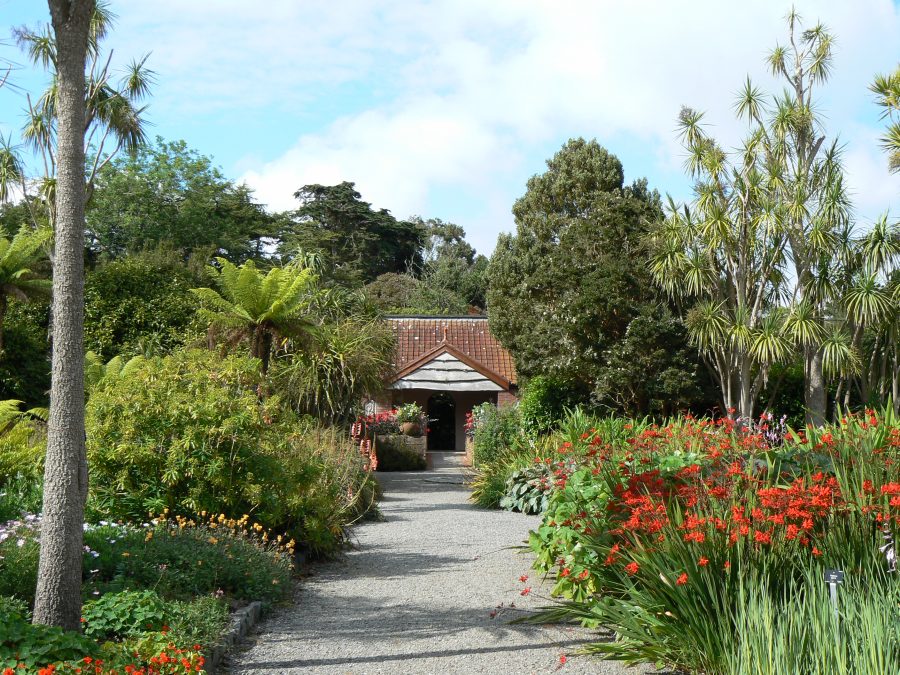 18. Blair Drummond Safari & Adventure Park
Stirling, Scotland
Blair Drummond is a treat for animal lovers, whether you're spotting rhinos and lions in the drive-thru park, saying hello to the giraffes and monkeys on a walking tour, or searching for the life-size dinosaurs hidden in the woodlands. For grown-ups, the 'Keeper for the Day' experience ventures behind the scenes of the park. There are two 22kW chargers available.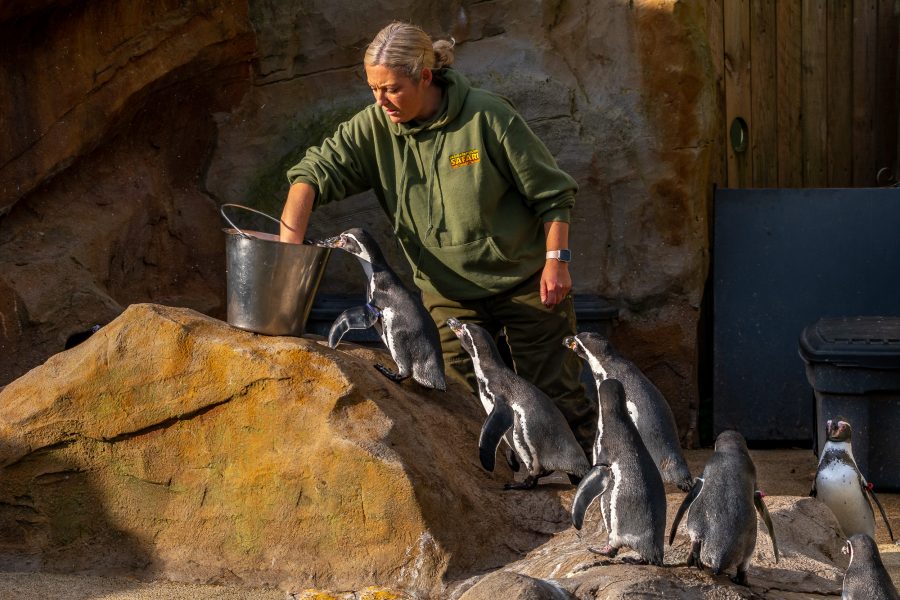 Wales: attractions with EV charging points
19. The Centre for Alternative Technology (CAT)
Machynlleth, Mid Wales
With its thriving organic gardens, cutting-edge sustainable buildings and woodlands full of birdsong, CAT is a vision of an eco-friendly future. Join a hands-on workshop, learn how to grow your own veggies, or simply enjoy a walk in the beautiful grounds. There is a 32 amp Type 2 charging station in the car park.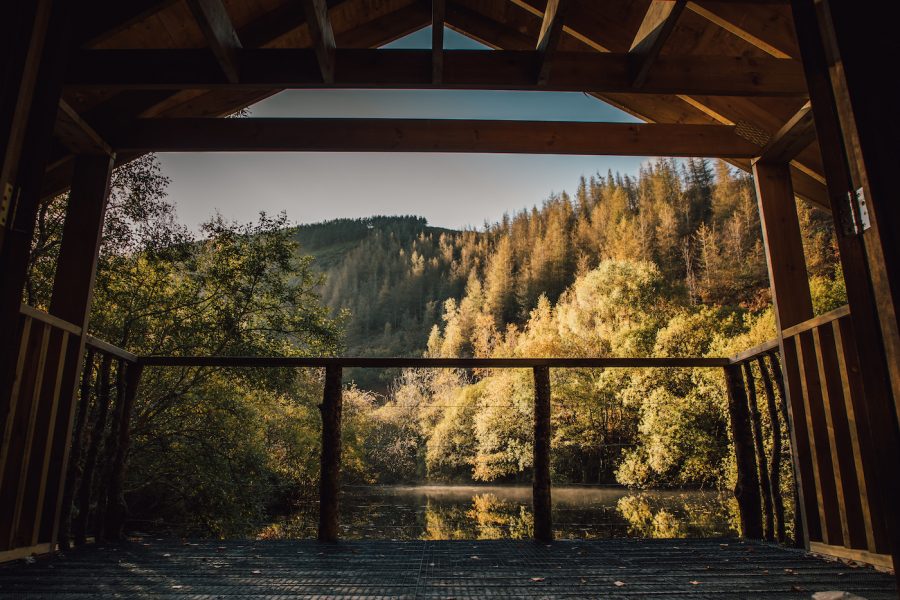 20. Penbryn Beach
Cardigan Bay, Wales
One of the loveliest golden-sand beaches on Wales's west coast, Penbryn is ideal for sunny picnics, sandcastles and family-friendly paddling. Surrounded by wildflowers and grass-covered hills, it is a picture-perfect spot – with the added benefits of wheelchair access, a café, and a 7kW EV charger in the car park.
21. Elan Valley Visitor Centre
Rhayader, Mid Wales
With its wildlife-rich woodlands, surrounding Cambrian mountains and peaceful reservoirs, the Elan Valley is a haven for walking, cycling and fishing. At the visitor centre, the two ZeroNet EV chargers are included in the cost of parking.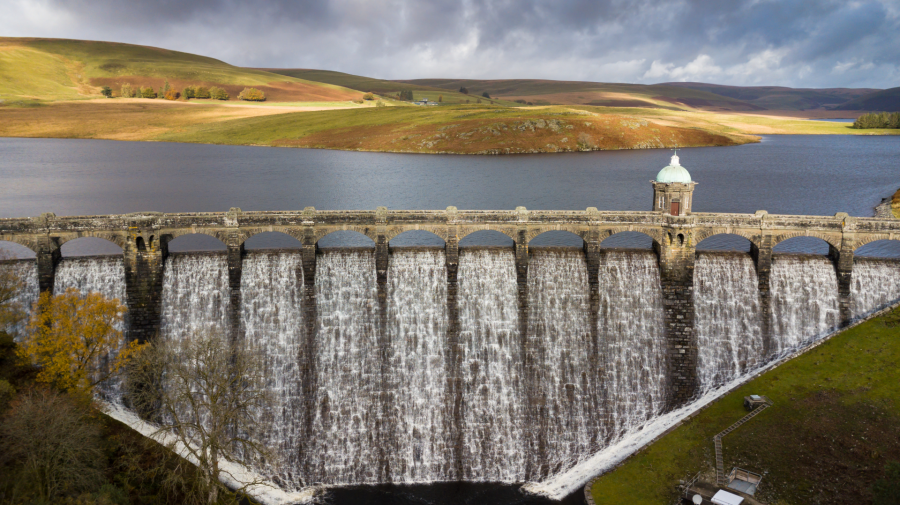 22. Rhossili Bay beach
The Gower, South Wales
Another glorious Welsh beach, Rhossili Bay is 90-minute drive from Cardiff, a secluded spot yet easy to reach from the M4. With three miles of soft sand to explore, and a 1887 shipwreck revealed at low tide, it's a favourite for long walks and crowd-free summertime capers. The 7.2kW EV charger is free to use, with complimentary parking for National Trust members.
Northern Ireland: attractions with EV charging points
23. Belfast Zoo
Belfast, Northern Ireland
As well as a huge range of animals to see – from meerkats and howler monkeys to gorillas and gibbons – Belfast Zoo offers daily talks and feeding times, which budding zoologists will love. It works on over 60 endangered wildlife breeding programmes globally, and there is an EV charging point near the Visitor Centre.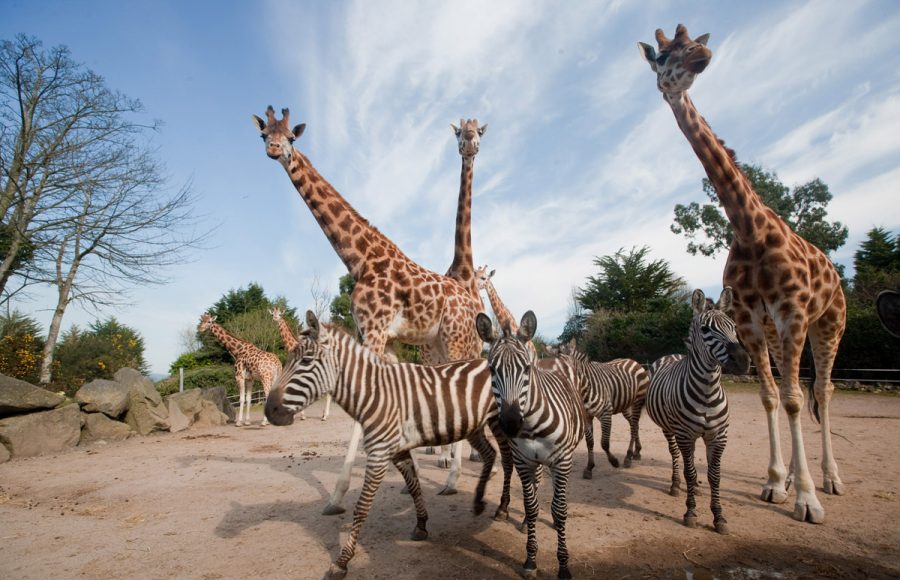 24. Titanic Belfast
Belfast, Northern Ireland
More than 110 years have passed since the sinking of the Titanic, but the tale of this ship – and its demise – continues to capture our imaginations. At Titanic Belfast, you can explore the docks where she was built and launched, see items salvaged from the ship, and experience life on board via nine interactive galleries. There are two 3kW chargers in the car park.
Read more: Toyota bZ4X Concept previews first in a series of battery electric vehicles
Words and images by Hazel Plush