The first road-test reviews of the new 2020 Toyota Proace City have been published, following the recent UK launch.
A number of specialist commercial vehicle outlets were invited to the event. What were their first impressions of our new compact van? Below is a selection of excerpts from some of the online reviews already published, and there will be more reviews to follow when the printed publications are delivered. To read the online reports from the outlets below, click the emboldened links.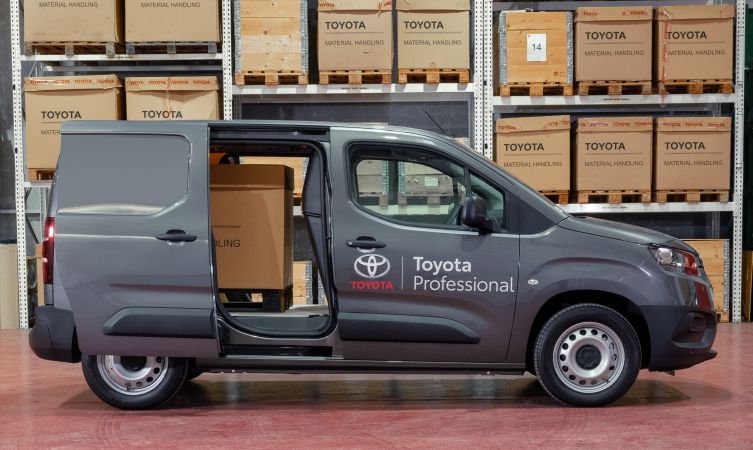 Proace City is a front-runner for space and payload weights
In terms of carrying capacity, the Toyota Proace City [is]… a front-runner for space and payload weights. Once up to speed the Toyota Proace City is quite refined for a van. It's reasonably quiet, and it handles pretty well. The suspension is… sure to settle with some weight in the back, while the view out helps you position the van on the road with ease. Light steering helps with low-speed manoeuvring, as do the front and rear parking sensors and reversing camera on Icon vans.
Toyota has gone its own way and cherry-picked the options available to buyers. It believes that it has the best spec available for potential buyers at the price, and is targeting sole traders and small to medium-sized enterprises rather than big fleet orders at a knock-down rate.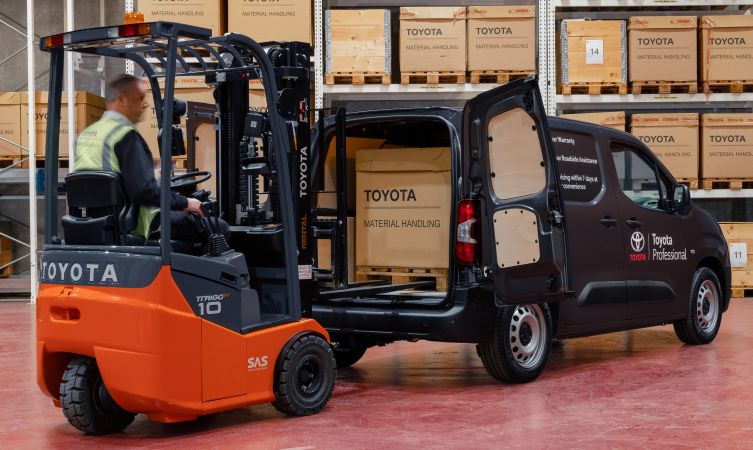 A better ownership package, with better residual values… and a superior warranty
[The Proace City] offers a reduced range compared with its sister vans but arguably a better ownership package, with better residual values predicted and a superior warranty – five years, instead of just three. The two trim levels… are simple to understand. Both come with air-conditioning, which is a nice extra in a small van, as well as DAB radio, electric mirrors and automatic headlights.
Inheriting car-like underpinnings means the Proace City rides well over bumps and imperfections. Small wheels and chunky sidewalls also help with this, as do good seats. The driver's seat in particular is very comfortable and adjusts to make room for even the burliest of drivers.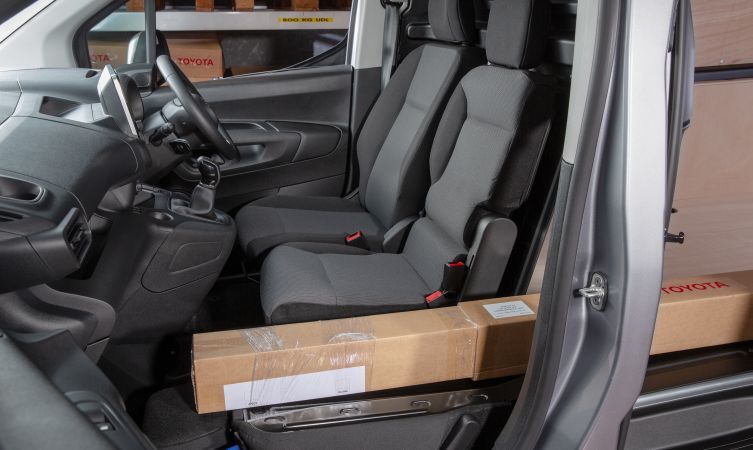 Its workhorse credentials are impressive: the 1.0t payload matches the best in class, [though] if you need to maximise its weight capacity you would be advised to opt for the 100hp engine over the 75hp unit. The 1.5t towing capacity of the 100hp Proace City also matches the best-in-class.
Proace City is engaging to drive with perky performance and a slick gearbox
The middle passenger seat back folds down to make a desktop. This is arguably more useful than the middle seat itself… On the other hand, there is no lack of storage space in the cab: 16 storage points, according to Toyota, including a 15-litre space in the centre console.
The 100hp Proace City is engaging to drive with perky performance and a slick gearbox… [It] is a refined, competent van, although engine and transmission options are limited.
Toyota Professional: Did you know?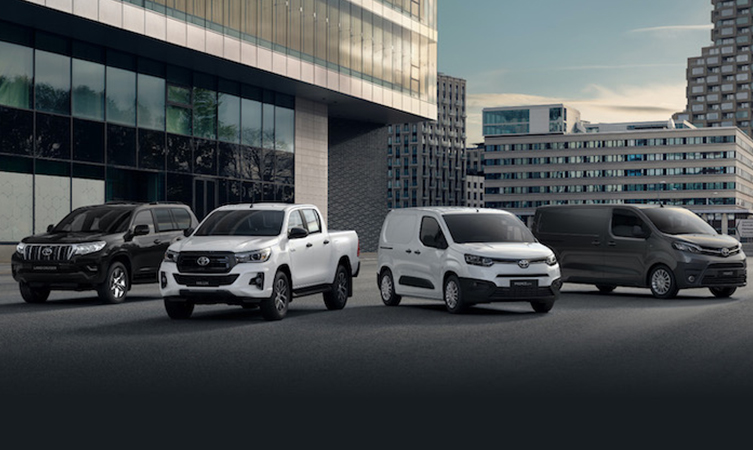 Our new light commercial vehicle programme is based on three fundamental promises to customers. The first is that all new commercial vehicles come with a five-year or 100,000-mile warranty, exactly the same as our passenger cars. Second, the warranty is paired with five years of free roadside assistance. Thirdly, owners are guaranteed a service appointment at their convenience within seven days; and if that target is not met, customers will be given a 50% discount on the labour charge.