Why settle for just one 2019 Toyota RAV4 review when we have collected all of the UK motoring publications reviews into one handy place? After being invited to test-drive our new Toyota RAV4 in Barcelona, the national motoring press has had its say. Scroll below to see who said what about our latest car.
Toyota RAV4: Autocar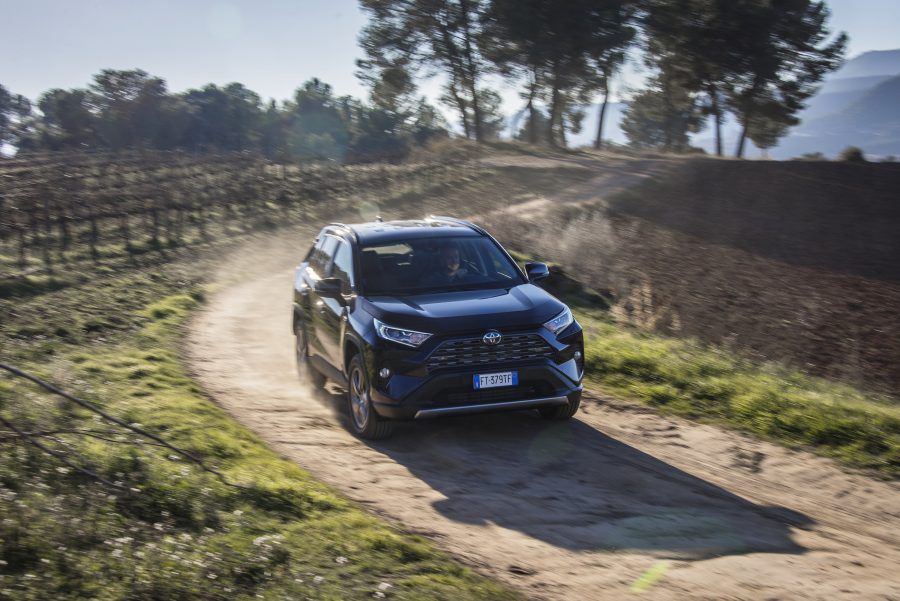 "That hybrid powertrain is usefully potent and more than capable of dispatching overtakes with little bother… Around town, it makes for smooth progress, particularly when running on electricity alone."
Click here to read the full Autocar review
Toyota RAV4: Auto Express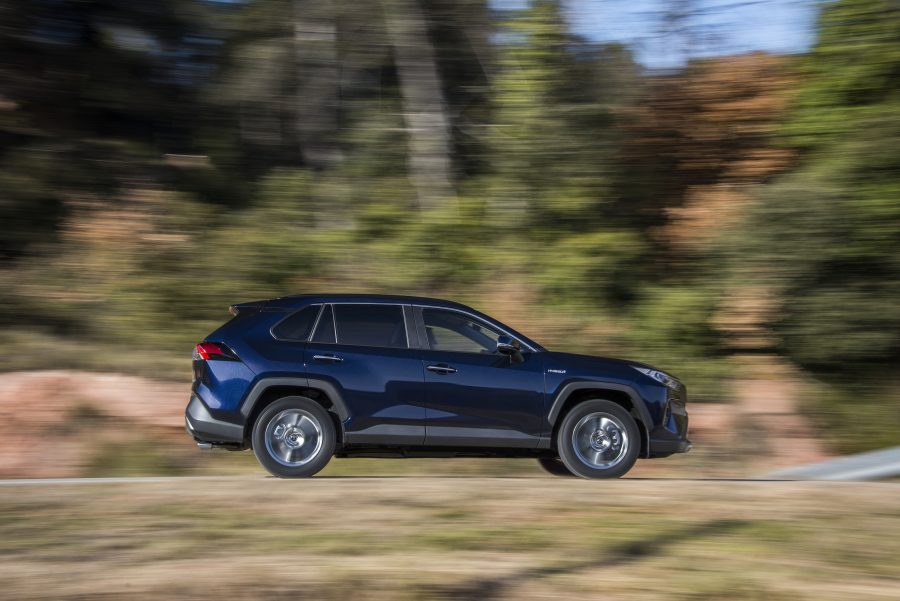 "There's much to like about the new Toyota RAV4 – an excellent chassis, decent practicality, impressive efficiency and strong BiK figures… As comfortable family transport, it should find plenty of customers, particularly among those choosing their next company car.
"We also tried a four-wheel drive edition on some pretty badly rutted and muddy terrain. It acquitted itself well – enough to persuade us that this RAV4 has more than enough ability off-road… There's no discernible pay-off in on-road performance either."
Click here to read the full Auto Express review
Toyota RAV4: CAR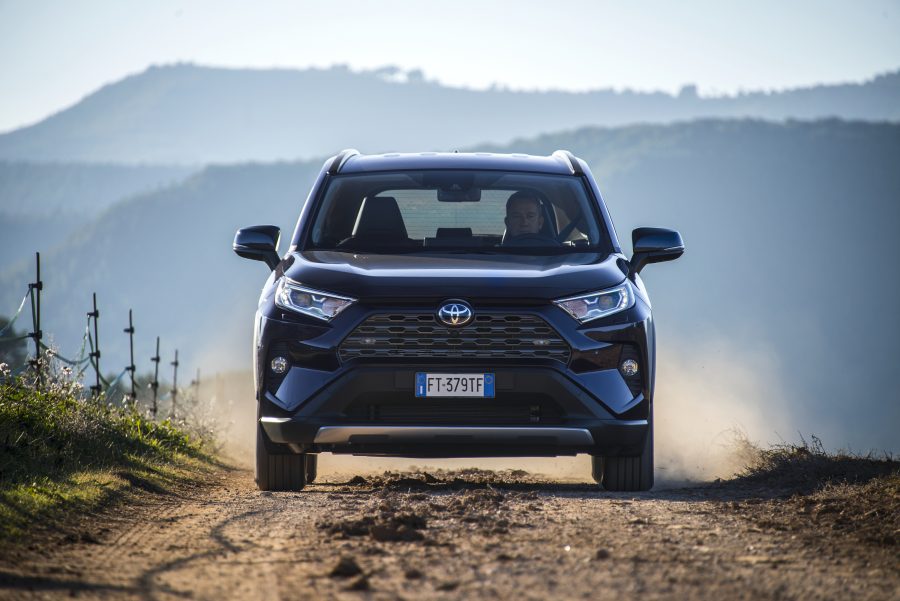 "Producing a medium-sized SUV that's somehow new and different from the rest may seem like an impossible task in today's market, but Toyota has had a damn good go.
"There's plenty to like about the RAV4, from its economical low CO2 hybrid powertrain to the impressive practicality, standard-fit safety kit and near-faultless reliability record."
Click here to read the full CAR review
Toyota RAV4: Motoring Research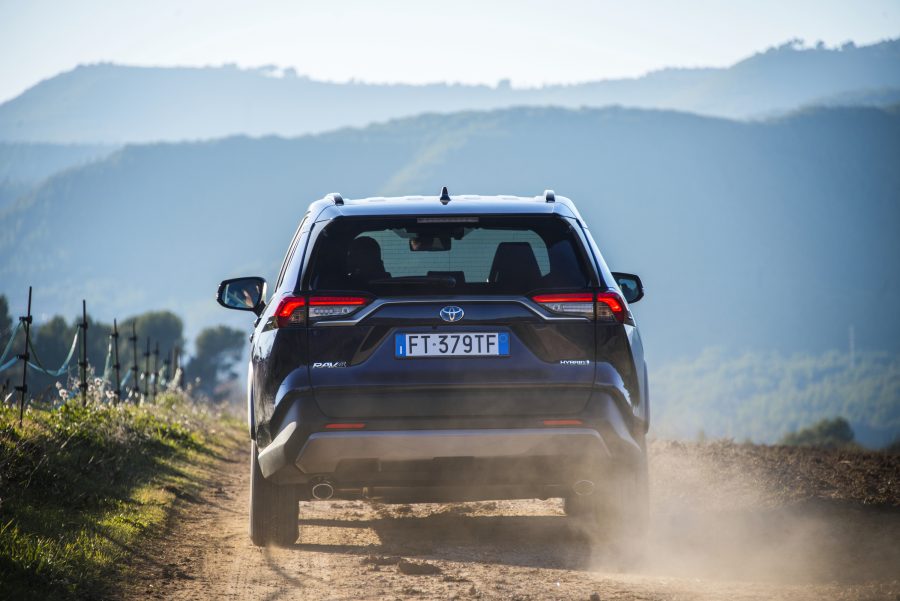 "The steering has a meaty directness and the car turns in keenly, gripping hard and cornering with composure, particularly if you chose the 4WD version. Double wishbone rear suspension, a lower centre of gravity and a 57% stiffer chassis all help here. Crucially, such relative dynamism doesn't come at the expense of ride quality. Supple, measured damping smoothes out all but the largest potholes and ruts.
"The new, fifth-generation RAV4 is faster, roomier, quieter, more efficient and better-equipped than the car it replaces… Its triple-whammy of bold styling, a satisfying drive and hybrid tech makes a compelling argument for choosing [one]."
Click here to read the full Motoring Research review
Toyota RAV4: MSN
"This new RAV4… [has] been the recipient of a serious rebirth, aimed at making it a true alternative to the most popular petrol and diesel SUVs in driving dynamics, interior ambience and cost of ownership.
"We tested the all-wheel-drive RAV4 on a short off-road course, more challenging than anything most owners will put it through. It should be able to cope perfectly well with the occasional muddy lane or steep driveway. As for road handling… it's up there with some of the best competitors. The RAV4 handles directly, without too much body roll. Decent grip levels and a late-acting ESP system actually make it quite fun in the corners."
Click here to read the full MSN review
Toyota RAV4: Top Gear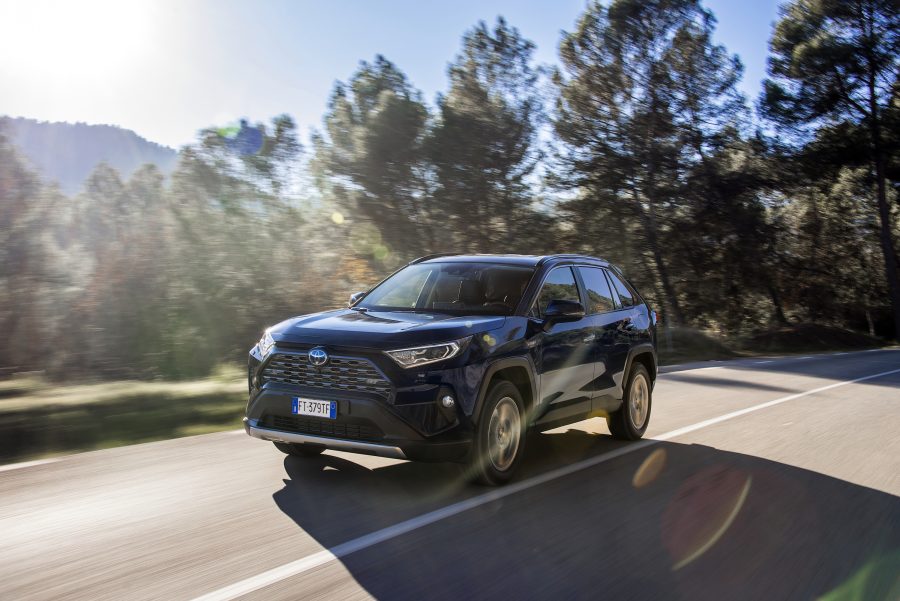 "Its design is all about facets and creased octagons… No one's going to be scared by it, yet you'll find interest and distinctiveness if you look.
"Actually it's more of an SUV than a crossover… The black lower-body cladding and wheel arches are all part of SUV semiotics. A 'Trail Mode' button in the centre console activates a brake differential and different ESP strategy. It might just get you out of a slightly more challenging off-road hole than before.
"As a family wagon, it is… appealing. It's roomy, comfortable and nice to be in. And as a financial and fuel-saving choice, it really does take some beating."
Click here to read the full Top Gear review
2019 Toyota RAV4 review: What Car?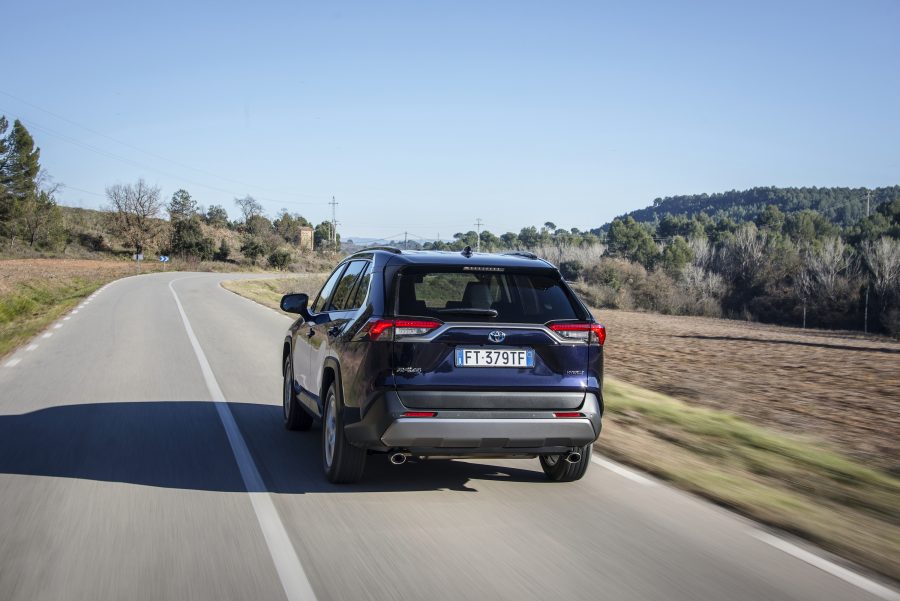 "The RAV4's trump card is the potential for exceedingly low running costs. Company car users will find the benefit-in-kind rates very enticing, with CO2 emissions as low as 102g/km – far better than anything in the class.
"Private buyers are looked after, too, with what are predicted to be gold standard resale values. And while overall fuel economy is unlikely to match the best diesels, we managed a respectable touring figure of around 48mpg; and if you live in the city, that's where hybrids are notoriously frugal. More than ever, that's why the new Toyota RAV4 shouldn't be overlooked."
Click here to read the full What Car? review
All information is correct at the time of publishing.