See also:
2014 Toyota Yaris: A truly European project
Toyota Yaris prices and specs
2014 Toyota Yaris: In depth
15 Yaris highlights from 15 years at the top
The Toyota Yaris is the best-selling Toyota model in the UK. In fact, Yaris is so popular, it accounts for more than a third of overall Toyota sales here.
For 2014, the Yaris has been extensively updated. On the outside, it sports a bold new front end, while at the rear and LED lights are introduced. CO2 emissions for hybrid models have tumbled to 75g/km and 99g/km for 1.0-litre petrol-powered models, while a new grade line-up, comprising Active, Icon, Sport and Excel, has been introduced. Prices remain the same, with the range starting at £9,995.
Moving inside, the revisions are extensive. But what has changed, how is it better, and how do the changes reflect Toyota's developmental direction? We headed to Dusseldorf, Germany, to put these very questions to the woman responsible for the car's new dash, Fiona Coulter, at the car's press launch.
Name / Job Title: Fiona Coulter, Body engineering manager, interior team, Toyota Motor Europe (TME).
Lives: Belgium
Education: Graduated from University of Edinburgh, BEng Hons Mechanical Engineering in 2003. Completed MSc Automotive Product Design, Cranfield University, 2004.
Toyota CV: Joined Toyota Motor Europe as a design engineer in 2004, transferred to Toyota Motor Corporation (TMC) in 2005. Returned to TME as senior engineer, body engineering in 2008. Promoted to body engineering manager, interior team in 2011.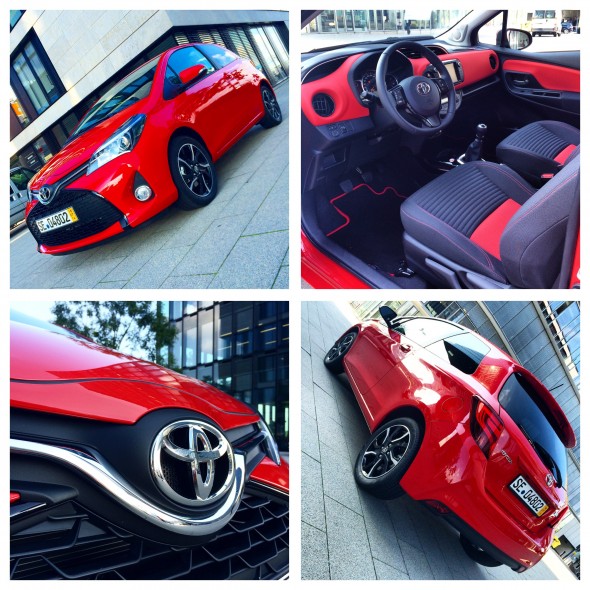 Toyota Blog: Hi Fiona, thanks for agreeing to speak to us today. Let's begin by talking about TME's role in the development of the new Yaris.
75% of the model's development for the update was European-led – how does that differ from the typical development process and shape the changes that have been made to the car?
Fiona Coulton: From the outset, European customer and media feedback about everything from driving dynamics to styling was taken on board. With regards to the interior, we have a very good understanding of sensory quality in Europe and this is mirrored by the soft-touch interior of new Yaris. We've a young, dynamic team of numerous nationalities and this helps us when designing and developing a pan-European model like Yaris.
TB: Toyota is increasing its focus on adding emotional appeal to its cars. How do you think the 2014 Yaris fits this philosophy both inside and out?
FC: I think the exterior styling language is much more expressive and sporty. Inside, there's a lot more character, especially around the driver's area and I love the continuous flow of the soft-touch materials – it all builds a more emotive picture.
TB: Which interior upgrades are you most proud of?
FC: I'm particularly proud of the increase in sensory quality that we've achieved on Yaris. We've expanded the soft area of the dashboard and we extended it across onto the door cards to give a more cohesive look; we also raised the height of the console to give a more premium feeling.
I think the interior decorations such as the satin chrome flourishes and the darker materials on hybrid versions look great too. Ultimately, we really pushed the boundaries to achieve the level of softness inside that we wanted.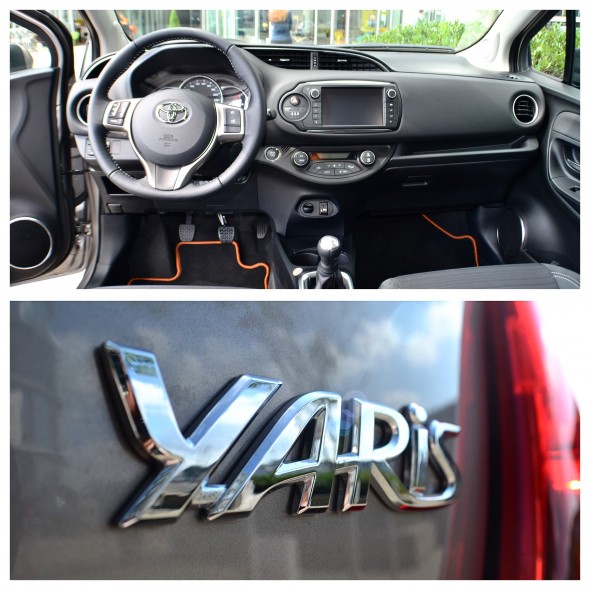 TB: In engineering terms, what improvements have been made inside?
FC: Customers asked that we introduce more covered storage, so we increased the depth and angle of the storage tray in front of the glovebox to allow customers to store larger items which won't roll around when driving. To the left of the driver, there is a small storage pocket which we expanded and in the console we added a covered storage area. We really thought about ergonomics and practicality too, so we relocated the USB input from the glove box to the base of the dash, so that it's easier for the driver to reach. There's also a closed storage area nearby to allow the safe stowing of smartphones.
TB: With 1000 new parts and 100 styling and engineering changes, this is a significant mid-life refresh for the Yaris. How does this differ from a usual minor model change and what improvements really shine through?
FC: Most mid-life updates consist only of trim and colour upgrades and minor styling tweaks, so the really unique point of this facelift is that we redesigned the main dash and for the first time ever, we did the design work for this from a European side.
TB: Other than improving sensory quality, what were the key engineering priorities for the interior of new Yaris?
FC: Safety and build quality.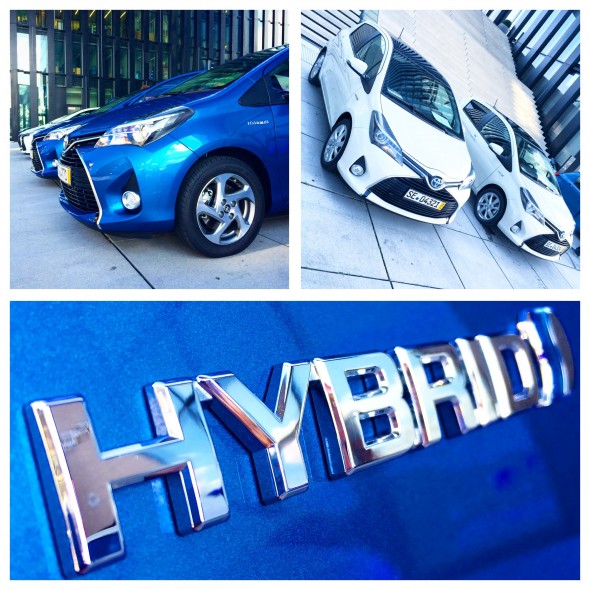 TB: What was the biggest engineering challenge when developing the Yaris' interior?
FC: I think the biggest challenge for us at TME was simply the fact that it was the first time we were leading the design and development of a model's interior. We were working with product engineers in both Europe and Japan, so maintaining a line of communication was sometimes challenging.
We've made use of three millimetre foam on the dashboard of Yaris because it gives a soft feeling when pushed, but it's not as easy to manufacturer as a thinner version because the thicker the foam is, the more difficult it is to wrap around a desired area. We really had to work closely with the supplier to make the material work; it would have been easier to use a thinner version, but we really didn't want to compromise on quality.
TB: How does the European-market Yaris differ from the Japan-only 'Vitz' internally?
FC: There are some small differences, for instance, in Japan, TMC really wanted to increase storage, so they added a box that lifts up on the centre console. We chose not pursue this as we really wanted to maintain a flowing interior, so we enhanced the storage in other areas.
TB: How is the Yaris' interior indicative of Toyota's developmental direction?
FC: We're looking to continue to execute a high level of sensory quality in our cars going forward. I have an additional role in the sensory quality team and we're feeding this into Japan.
TB: Thanks for your time Fiona, could you finish by telling us about some of Toyota career highlights?
FC: My experience in Japan was definitely a highlight; you really understand what it is to develop a car. There's a stage in a car's development called 'Simultaneous engineering' and at this point you work with the stylists, the electrical engineers, the production engineers, the ergonomic specialists and really feel the buzz of developing a car.
I can remember holding my first moving part, the coin box on the third-generation Avensis – that was really satisfying. Now I'm responsible for the team that design and develop the Verso.
See also:
2014 Toyota Yaris: A truly European project
Toyota Yaris prices and specs
2014 Toyota Yaris: In depth
15 Yaris highlights from 15 years at the top
Where next?
If you'd like to test drive the new Yaris, leave a comment below, and we'll be in touch shortly.