It took us a couple of years to find but we believe this is not just one of the first examples of the British-built Toyota Carina E, it is also the finest example in the country. And it will be kept that way as it now forms another historic chapter within Toyota GB's growing collection of heritage vehicles.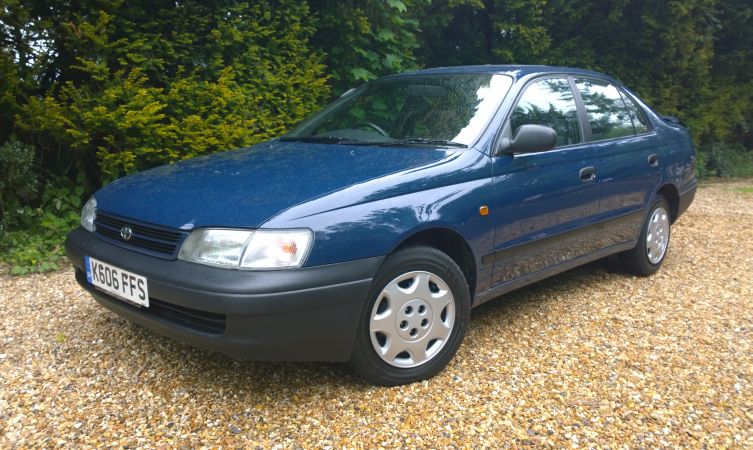 Our intention to track down the oldest British-built Carina E was originally published back in October 2012, and the exposure this generated unearthed Mike Hoyland's example. Registered in July 1993, approximately six months after the start of Carina E production at Burnaston, Derbyshire, the GLi saloon was still delivering reliable service with 153,000 miles on the clock.
We believe we found one of the first and finest examples in the country
After publishing Mike's story, feedback from Carina E owners slowed until August last year, when not one but two potential candidates for Britain's oldest arrived in our inbox. While Liz Christenssen's much-loved four-door GLi is now the oldest Carina E we know of due to a date of first registration at the beginning of May 1993, its overall condition was not good enough to consider adding it to our historic collection.
The other candidate sounded much more hopeful, however – an ultra-low-mileage, one-owner XLi saloon registered at the end of May 1993. We were alerted to the vehicle by the owner's nephew, who had been tasked with selling the car. Having heard his recounting of the vehicle's history and seen a selection of sample photos, we immediately booked a flight to Edinburgh and paid a good price for the car.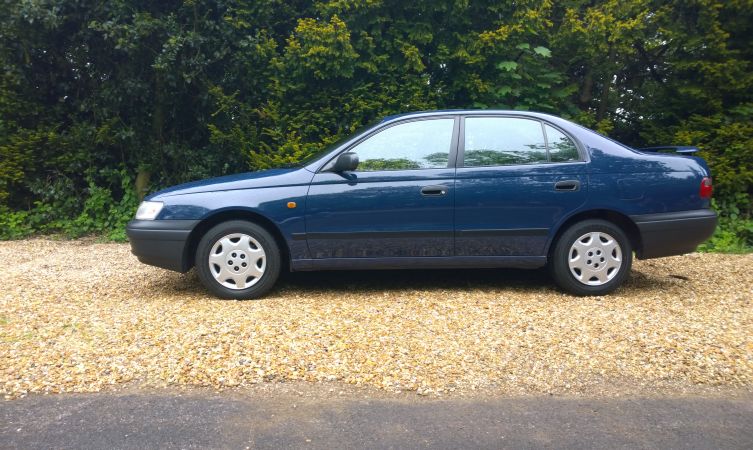 Back in May 1993, George Dewar decided to treat himself to a brand-new Carina E after retiring from his profession as a teacher of classical studies.
Initially attracted to the car's sleek, aerodynamic looks, Mr Dewar thoroughly researched its other attributes and was convinced that Toyota's reputation for producing reliable, durable vehicles should ensure that the Carina E would be the last car he would ever want to or need to buy.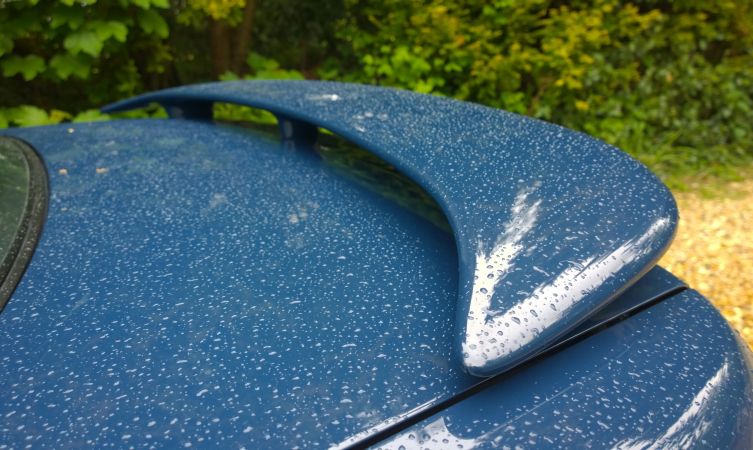 More than twenty years and just over 20,000 miles later, Mr Dewar, now 90, finally decided that he was too old to drive. His experience over those decades offers convincing evidence of the reputation that he invested his retirement money on; thanks in no small part to an insistence on garaging the car when not in use and maintaining a regular service schedule.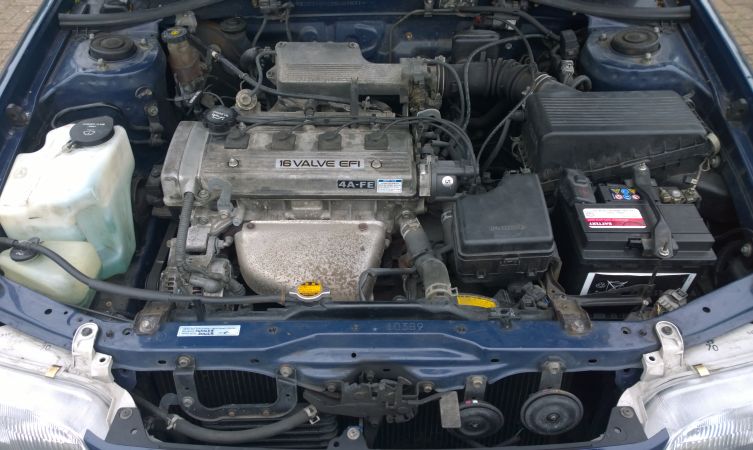 Nothing major had failed during his ownership and most MOT tests passed with nothing more than occasional advisory notices, from worn tyres and such like.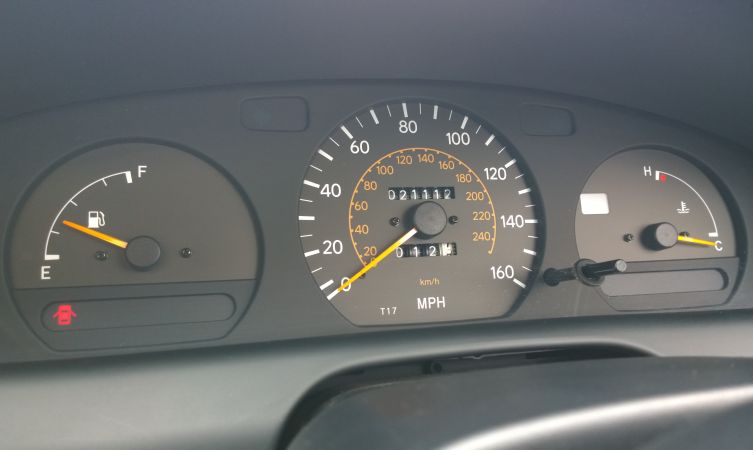 There is a lower number on the odometer than many people achieve in a single year
Aside from a couple of minor parking blemishes that we have now repaired, the Carina E is in time warp condition. There is a lower number on the odometer than many people achieve in a single year, the interior looks and feels virtually unused, and every component within the chassis and powertrain feels as tight as the day it left Burnaston. Our Carina E even retains the same new Toyota smell we remember sensing in our beloved AE86 Corolla GT Coupe when we bought it for our historic fleet.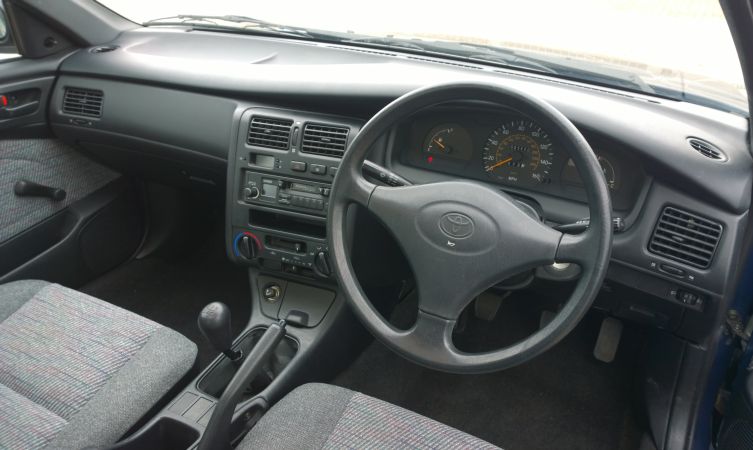 As a model that resided just one rung from the bottom of the Carina E range, our XLi does without modern-day comforts such as electric windows and air conditioning, or features such as a rev counter, anti-lock brakes and driver's air bag. But rather than generating dissatisfaction, these omissions actually serve to endear you to the experience of driving the car. Human interaction is required to alter everything from airflow levels to gauging when to change gear.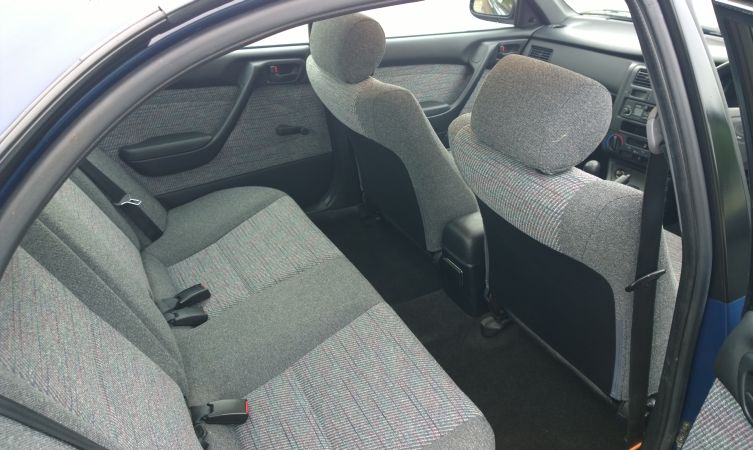 What we found particularly remarkable about the Carina E is how efficiently it tackled the 450-mile trek back to Toyota's UK headquarters; a distance that was more than it had accumulated in the past four years!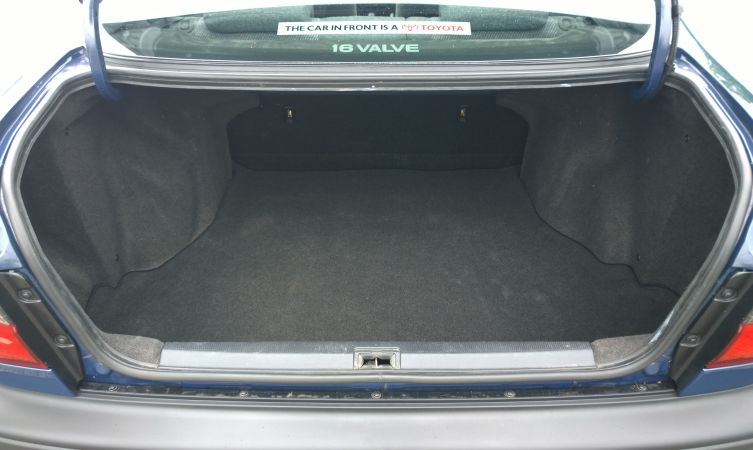 Despite experiencing almost every kind of weather and traffic incident, the journey was comfortably despatched in around eight hours and the car didn't miss a beat. In fact, it travelled the entire distance on just three-quarters of a tank of fuel. So in terms of fulfilling the needs of economy-minded motorists, the 22-year-old Carina E is still very modern in its approach.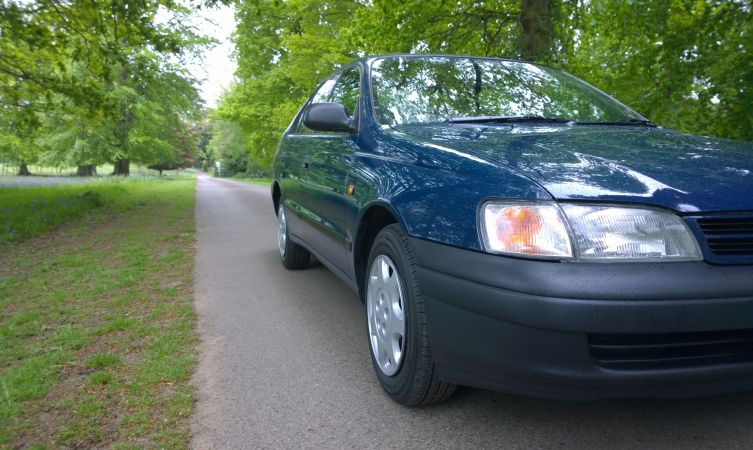 Now returned to its maker, our Carina E will continue to be cared for in the manner to which it has become accustomed. But the car will by no means live out its days as a static illustration of Toyota's production history in the UK. For instance, we have a few ideas about comparing this inaugural model with the very latest product that will soon emerge out of Burnaston.