Leading car rental business Avis has signed up 100 Yaris Hybrid for its London region customer fleet, adding a red nose to each new vehicle to help raise funds for Comic Relief.
The company, one of the world's most famous and best-respected names in car hire services, considers Yaris Hybrid to be an ideal proposition for driving in and around the capital. As well as being compact, nimble and easy to drive, the full hybrid supermini, in Icon trim, can cruise through the centre of town without having to pay the congestion charge, thanks to CO2 emissions of just 75g/km.
It's cost-effective for customers, too, as it switches seamlessly to all-electric EV mode at low speeds in stop-start traffic, saving on fuel and reducing tailpipe emissions to zero.
The first of the new additions to Avis's vehicle fleet will initially be available at major gateway locations – Heathrow and Stansted airports – and in central London. Subsequently they will be added to the fleets at other south east locations, from Gatwick in the south to Luton Airport in the north.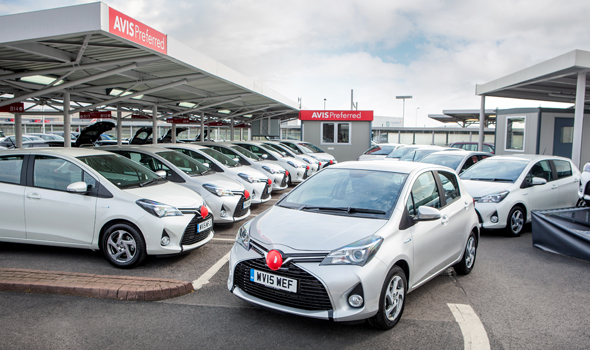 Jane Goodwin, Avis UK Fleet Procurement Manager, said: "Yaris scores highly in many respects against our requirements for an inner city hire car; it is easy to drive and reliable. The ultra-low emissions secured by its hybrid system make it a unique proposition in its class in achieving exemption from the London congestion charge.
"We are pleased also to support Toyota's fund-raising efforts for Comic Relief by adding a red nose to each new vehicle."
Stuart Ferma, Toyota National Fleet Sales Manager, said: "We are pleased to be partnering with Avis, which is highly respected as a world-leading business in car rental.
"We're confident that the special qualities of Yaris Hybrid – unmatched by any other vehicle in its class – will make it a popular choice with Avis's customers and prove ideal for London driving."