There aren't many better places to take a test drive of your new car than at the home of British motor racing, especially when said new car is the no-holds-barred Yaris GRMN.
The specially arranged day was designed to enable those who have placed their online order for our new hot hatch to get up close and personal with the car at Silverstone's Stowe Circuit.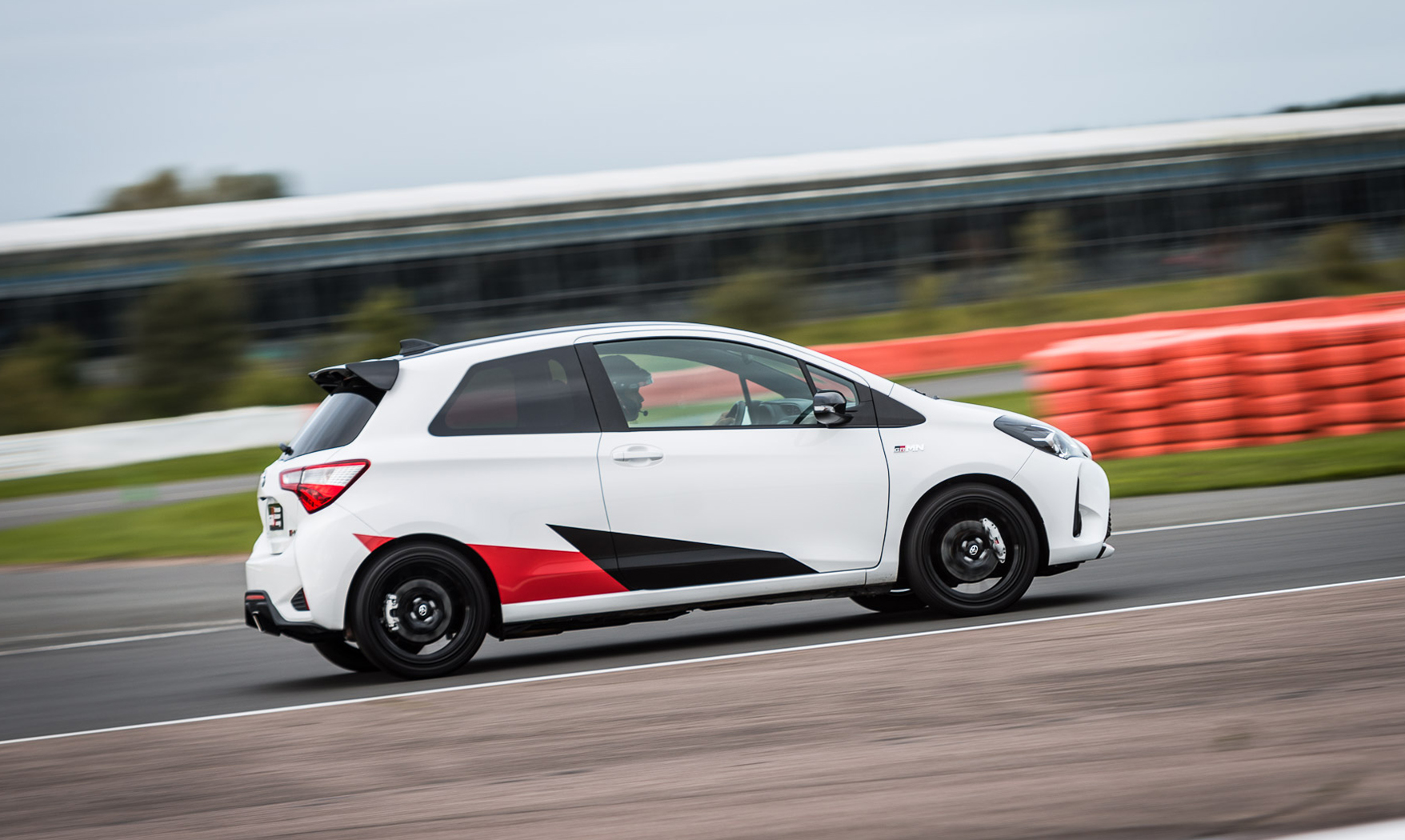 Final production of the Yaris GRMN isn't due to start until January. This meant that our honoured guests were treated to a very exclusive experience – test driving the same camouflaged vehicles that helped our engineers perfect every element of the Yaris GRMN.
We spoke to these special customers, some of whom have been waiting for Toyota to return to the hot hatch game for years; others who were drawn in by the promise of best-in-class performance, both before and after they had finally experienced the Yaris GRMN.
Mike Hathaway, 28, Bristol
Before test
"I'm a Toyota person through-and-through. The car history I've got is endless – we're talking hundreds. I started out with a couple of Yaris T Sports. When this came out I thought, why not? It's going to be exciting.
"To be honest, I thought I'd never buy a new car. But I got really interested when the spec came out, especially with it having a limited-slip differential from the factory because most manufacturers don't offer it. The price tag isn't an issue in my opinion when you think of the exclusivity of it.
"I'm hoping for a nippy thrill ride. It's not going to be multiple hundreds of horsepower fast, but as long as you can hold on to the steering wheel and feel that you're getting somewhere it'll be nice. At the same time, hopefully the ride's not bone-shattering!"
After test
"Fun. Definitely fun. It's a thrill ride. Although the pace of it is brilliant, the noise of it is fantastic. It's awesome and you can be a bit silly but it feels perfectly safe. Even on this tiny little circuit and the steering wheel on the wrong side you just feel confident – a great feeling."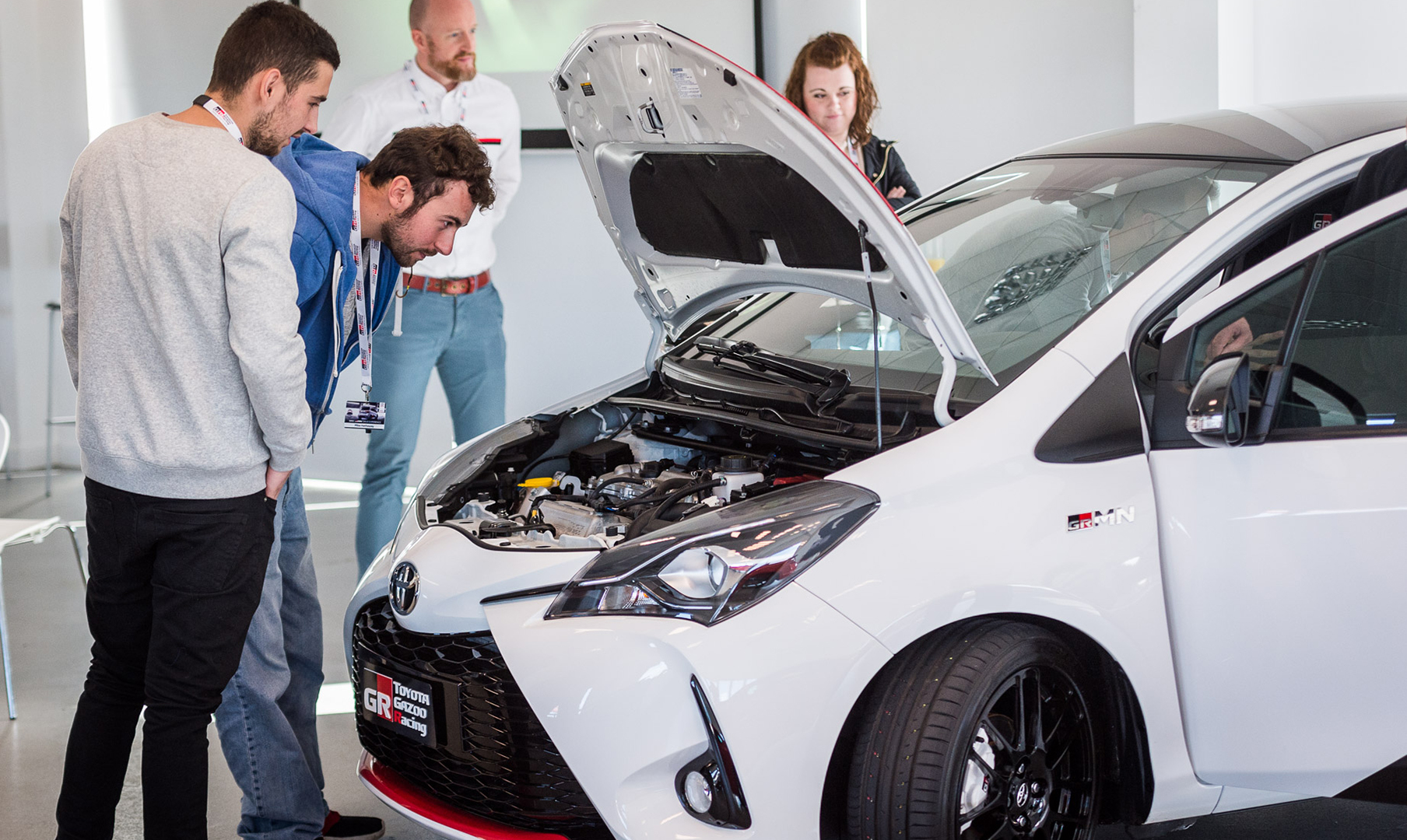 Greg Downham, 29
Before test
"I think it's brilliant that Toyota has realised there is a market for special cars like this. When I found out there were only 400 cars I realised that this was going to be something special.
"It looks a well put-together car from what I've seen. I'm expecting something that's far more premium than other cars in the sector. It appeals to me more than any of its rivals. It's Japanese for a start, which is a massive thing, and Gazoo's return to the WRC has really kicked it up a notch and given everybody the confidence to build a car like this.
"I think it should be everything I've hoped and dreamed for. It looks stunning and it's a rare opportunity. Not enough manufacturers are doing this right now – that is, playing on their strengths – so I'm really excited."
After test
"It was everything I hoped it would be. After spending ages waiting for this day it's been incredible. To see what the car can do with a real driver behind the wheel, you can feel the limits and the force on your body – I think I was driving it too conservatively. Now I don't know whether to cover it in cotton wool or drive it lots… but I think I'll drive it lots!"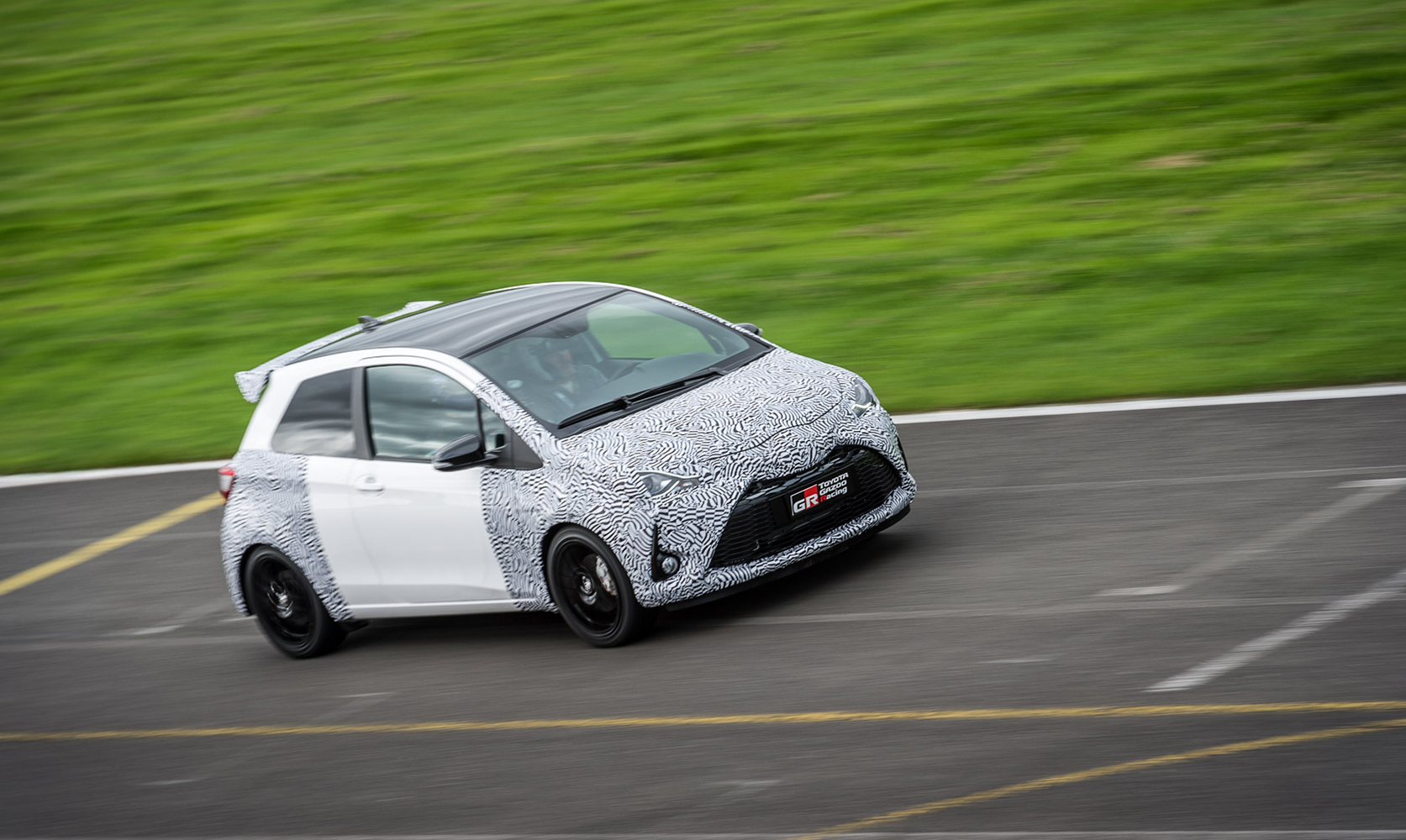 Jemma Davies, 30
Before test
"I have an Aygo at the moment after passing my test last January and I want something with more go. I knew the Yaris was the next step up. Then I saw reports of this and thought – yeah, that looks more fun!
"To be honest, when I heard there was a test drive event I thought it was going to be just that – I didn't think we'd be driving it on a track! I'm excited slash nervous slash terrified! It's a bit of a step-up from the Aygo, but it should be good to drive on a track and put my foot down a bit."
After test
"I thought I'd enjoy the lap with the professional driver flinging it around more, but actually me driving it was more fun. The back straight where you got to put your foot down was pretty amazing.
"It feels fast. I'm definitely going to go for it. The sound of it is amazing, and it's got so much grip that it felt like I could really push it. I've never done anything like this before but I felt confident enough to really put my foot down. I'm just a bit gutted I have to wait and drive my Aygo home for now!"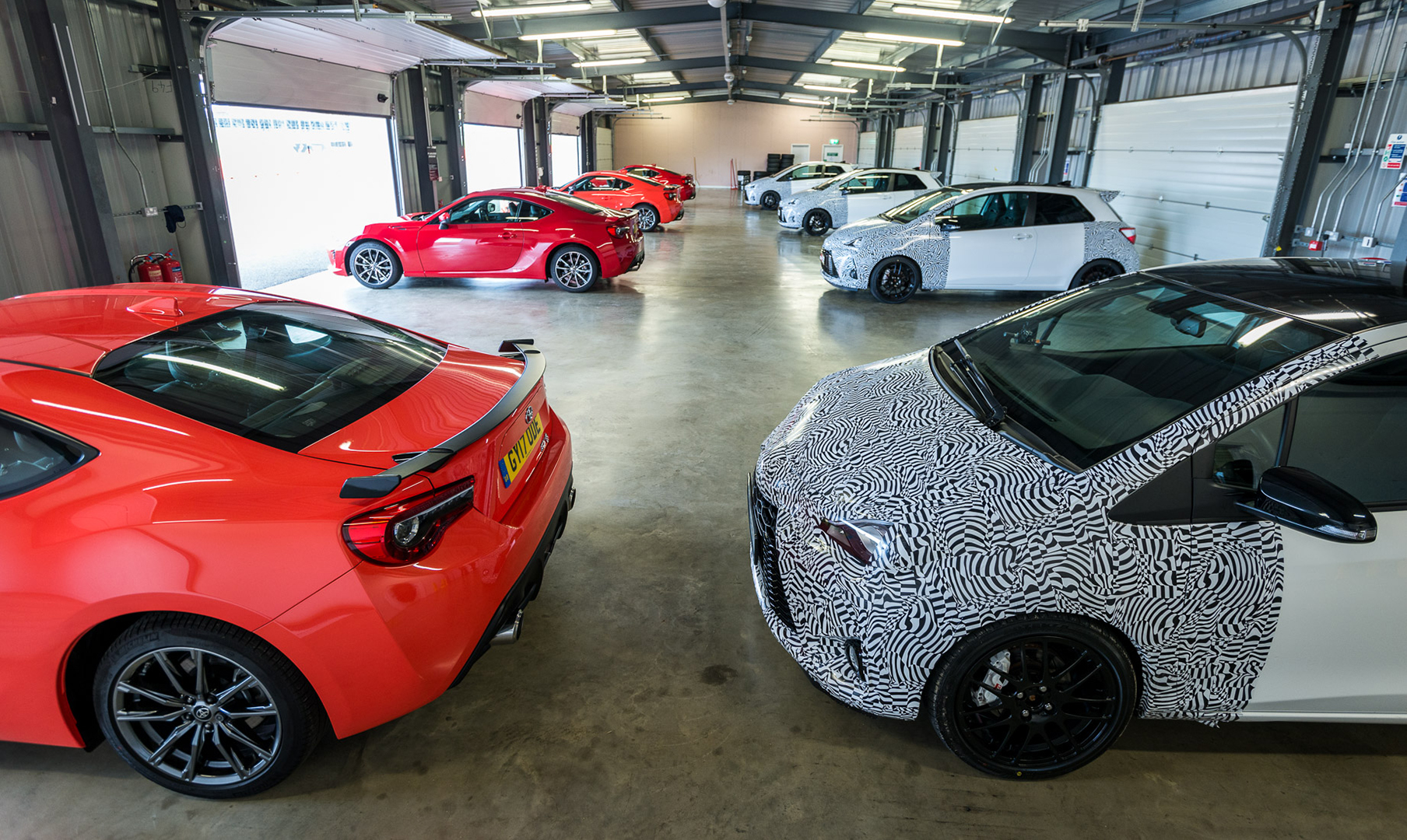 Ben Huxtable, 39
Before test
"I've always followed Toyota through motorsport, from Le Mans to Nascar. The engine, the performance and sound are like dangling carrots for me. I'm expecting it to put a smile on my face and confirm what I've already put my money down for. My missus is happy because she wants something smaller!"
After test
"It was perfect. I'm surprised how good the handling was, as I thought it was going to be a little bit off because it's a smaller car. It felt solid and I've got a massive smile on my face. The power is insane for a 1.8-litre engine – I'm going down from a 2.0-litre – and the GRMN surpasses what I'm driving now.
"I felt elated. For me being on a track is a bonus, and being in a car that handles the way it did, it felt like being on a paid driving experience. When the pro driver switched off the traction controls, to see what the car can do without that stuff, flat out – the car just stuck to the road like glue."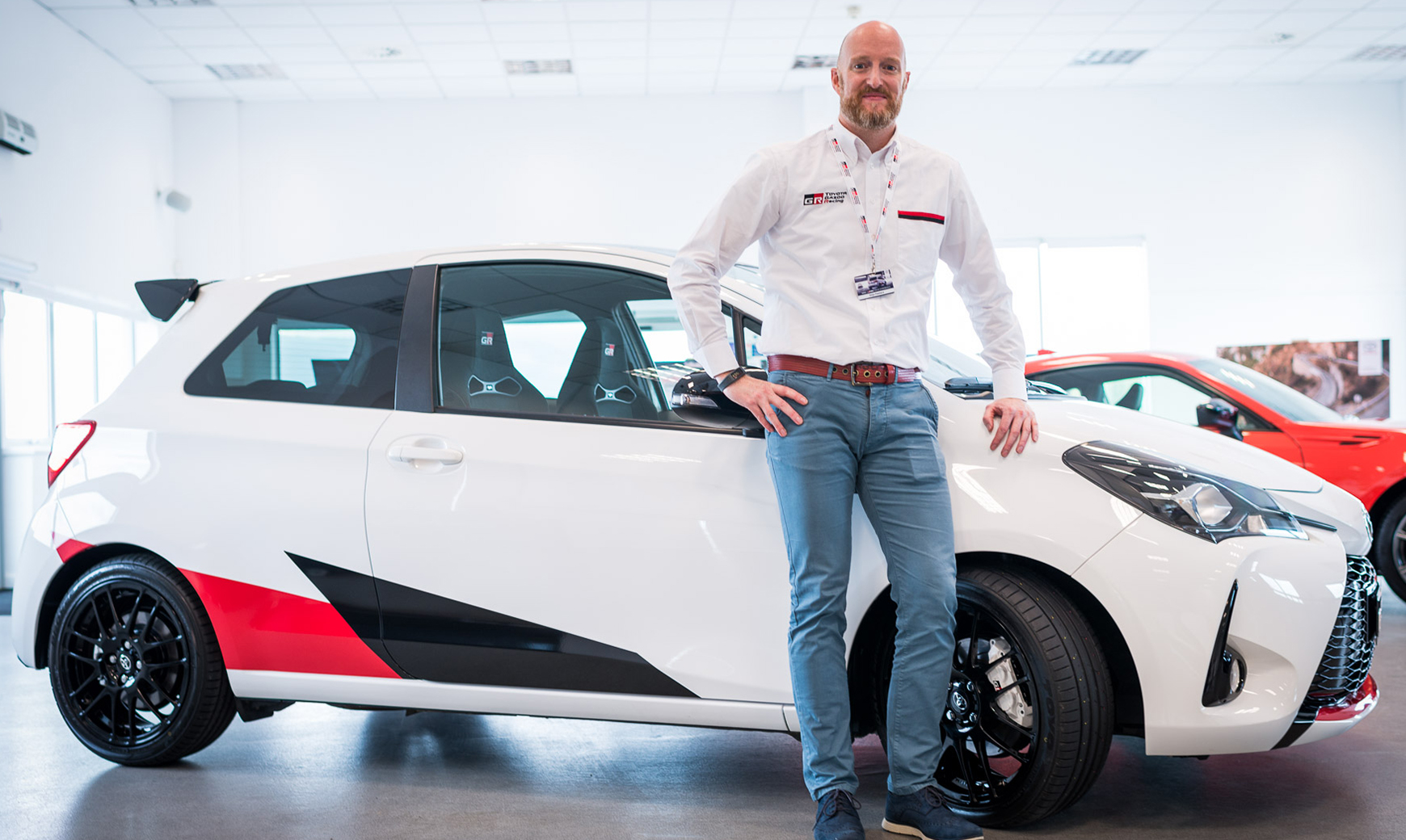 Making the day that little bit more special was the presence of Project Leader Stijn Peeters (above), who was on hand to answer any questions from those who are buying into his vision.
"I'm happy to see customers really interested in the products that we make and develop and that they share our enthusiasm," he told us. "One customer actually thanked us for bringing this product onto the market. What's better than that?"
Reservations for the Yaris GRMN close on 31 October, meaning time is running out if you want to secure yours! Visit Toyota.co.uk to join the few owners of this limited-edition model.