PUPDATE: After four days and thousands of votes, you have chosen Banjo as our #ToyotaWorldPup winner! Thank you all for helping give our Guide Dog puppy a name.
Guide Dogs for the Blind has given Toyota GB the honour of naming one of its puppies, which will grow up to help transform the life of a blind or partially-sighted person. The problem is, we can't decide on a name, so we've devised the Toyota World Pup!
Every year the Directors at Toyota GB embark on a challenge for charity. This year, our chosen charity is Guide Dogs for the Blind, and the challenge was to walk and cycle from coast to coast following Hadrian's Wall.
Over three days, the 11-strong team travelled 85.5 miles, from Bowness on Solway to Newcastle. On completing the challenge, the directors raised a total of £32,500, which was then doubled by Toyota, resulting in a grand total of £65,000.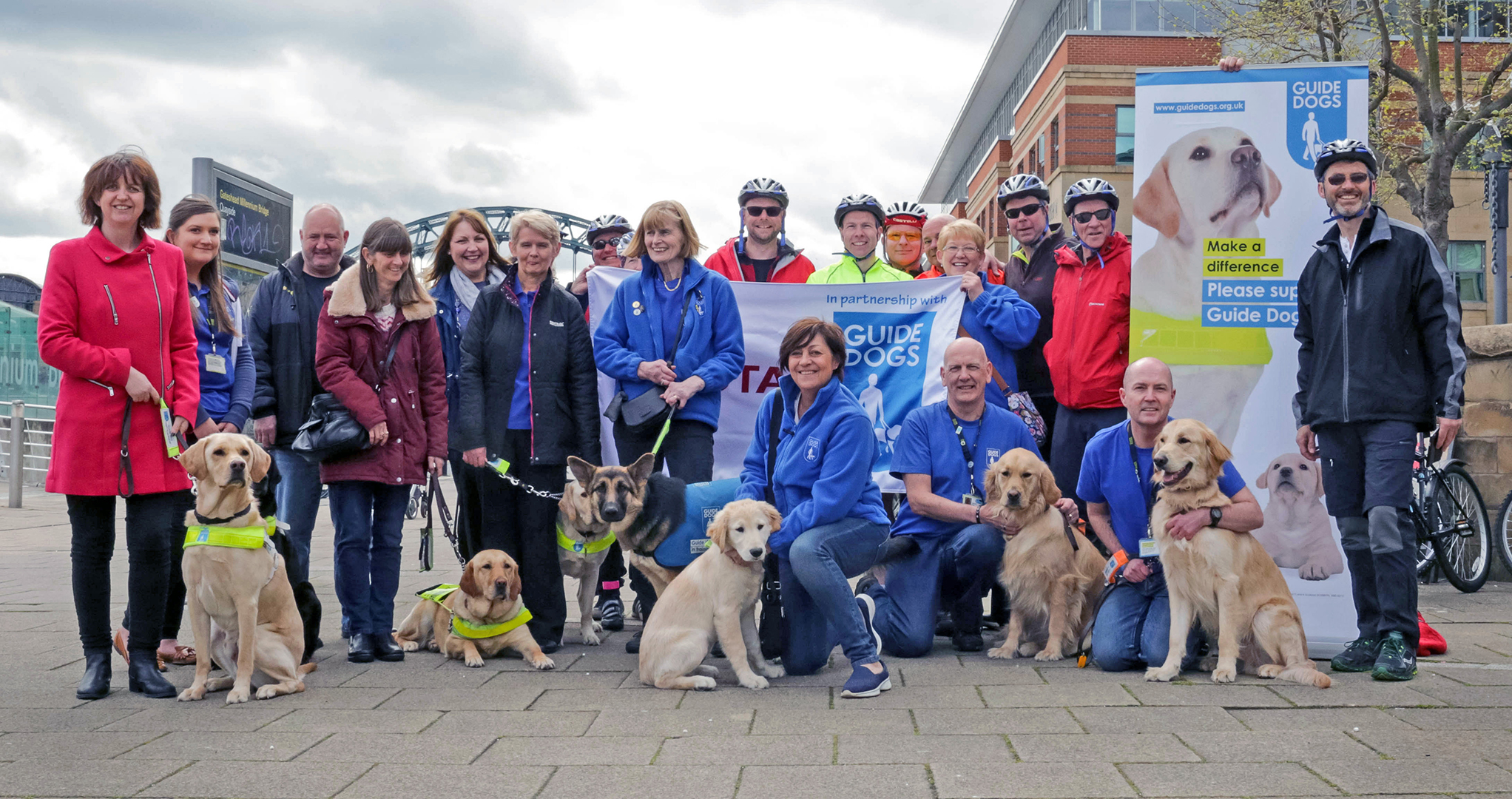 The Toyota World Pup
The Toyota World Pup is a Twitter Poll that will be taking place from Thursday 12th October through to Sunday 15th October, when the Grand Final will take place.
Like the football World Cup format, initially there will be four groups of four 'teams' – or names as it is in this case. Participants will be able to vote simply by selecting their favourite. Each round will last for four hours, and once that time has elapsed, the winner of that group will go through to the Semi-Final. If two names tie at the top of a group, there will be a quick-fire, 30-minute shootout to decide the winner.
The group winners will then go head-to-head in the Semis, which will again run for four hours, with the most popular going through to the Grand Final. You can follow #ToyotaWorldPup for all the polls and updates, and we'll update the blog with all the latest information as the tournament progresses!
Fixture list
Thursday 12th October
Morning
GROUP A: The #ToyotaWorldPup has begun! Which of these names should grace our guide dog puppy?

Full details 👉 https://t.co/FpNewO1W4N

— ToyotaUK (@ToyotaUK) October 12, 2017
Afternoon
GROUP B: Tough one. Do we name our puppy after a race circuit or an instrument? It's up to you! #ToyotaWorldPup
👉 https://t.co/FpNewO1W4N

— ToyotaUK (@ToyotaUK) October 12, 2017
Friday 13th October
Morning
GROUP C: You'd be barking mad not to take part in the #ToyotaWorldPup! Which of these names do you want to win?
👉 https://t.co/FpNewO1W4N

— ToyotaUK (@ToyotaUK) October 13, 2017
Afternoon
GROUP D: Which of these @guidedogs names would you be happy calling out in public? Vote now! #ToyotaWorldPup
👉 https://t.co/FpNewO1W4N

— ToyotaUK (@ToyotaUK) October 13, 2017
Saturday 14th October
Morning
SEMI-FINAL 1: Down to the last four. Our little #ToyotaWorldPup is going to change a life. What shall we call it?
👉 https://t.co/FpNewO1W4N

— ToyotaUK (@ToyotaUK) October 14, 2017
Afternoon
SEMI-FINAL 2: Our puppy is now wagging its tail in excitement! Which name joins Yuko in the Final? #ToyotaWorldPup
👉 https://t.co/FpNewO1W4N

— ToyotaUK (@ToyotaUK) October 14, 2017
Sunday 15th October
THE FINAL: Yuko or Banjo? Which one will be engraved on our @guidedogs puppy's name tag forever? #ToyotaWorldPup
👉 https://t.co/FpNewO1W4N

— ToyotaUK (@ToyotaUK) October 15, 2017