The new Yaris GRMN, an authentic, full-blooded and highly tuned car, has been fully revealed at Geneva motor show.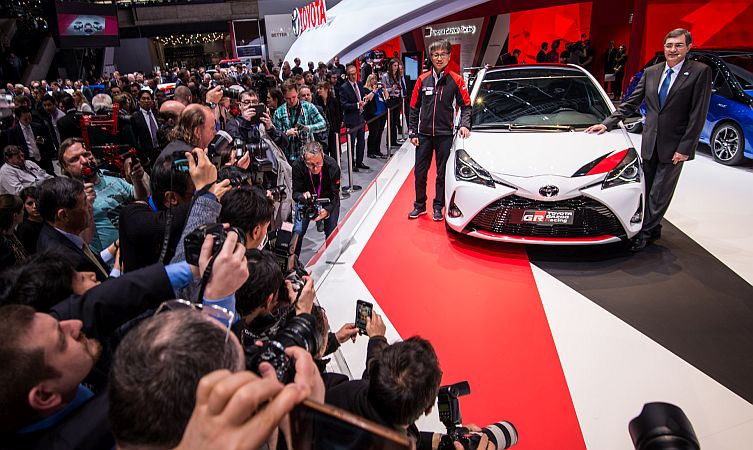 More than a simple hot hatch, it is a thoroughbred performance model that directly benefits from the engineering and tuning skills Toyota is developing in its motorsport programme.
https://youtu.be/TEBrmL81YmQ
The high performance model has been inspired and influenced by Toyota's return to the World Rally Championship in 2017 with Toyota Gazoo Racing and the Yaris WRC.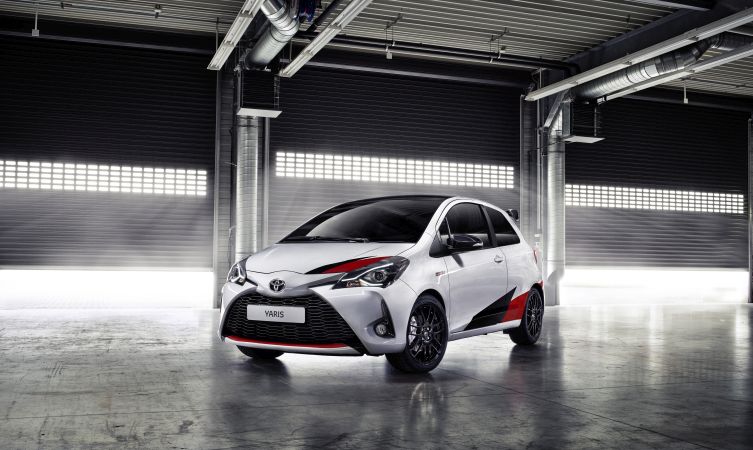 GRMN stands for Gazoo Racing tuned by "Meister of Nürburgring", acknowledging the input of Toyota Gazoo Racing's test drivers in developing the car's performance and handling on the legendary German circuit.
The motorsport influence is evident in dedicated performance features, prominent in both the Yaris GRMN's exterior styling and driver-focused interior. A special paint finish – white with red and black flash detailing on the bonnet and sills – echoes the livery of the WRC car.
See also
Toyota i-TRIL Concept at Geneva Motor Show
2017 Toyota Yaris revealed at Geneva Motor Show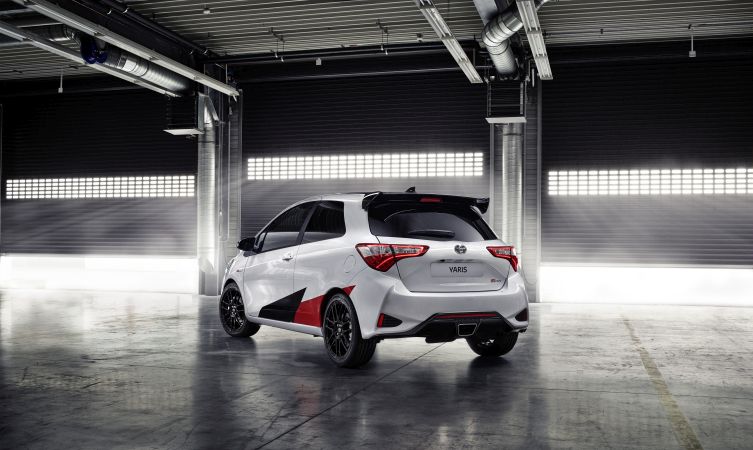 A new 1.8-litre supercharged engine is unique in the European hot hatch market. It will produce more than 205bhp, and promises speed, poise and rich driver awards. The engine helps the Yaris GRMN achieve best-in-class times both for the 0-62mph sprint and acceleration from 50-75mph in fourth gear.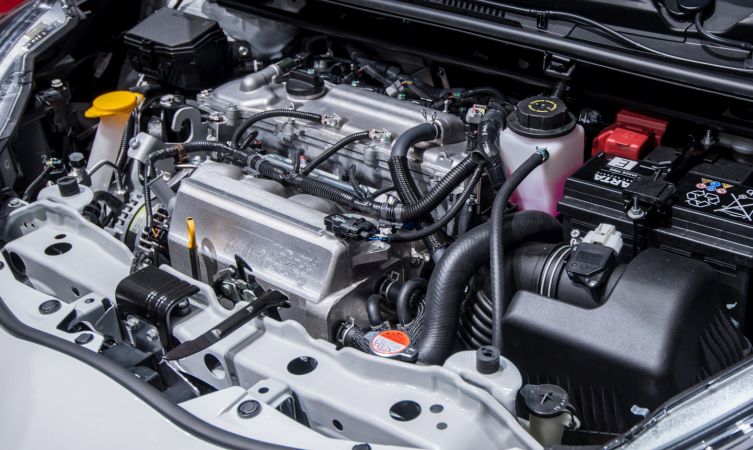 A chassis built to handle prodigious power
To ensure the engine's prodigious power is translated into a genuinely rewarding drive, the Yaris GRMN has a reinforced chassis with additional bracing, including an extra bar between the front suspension towers.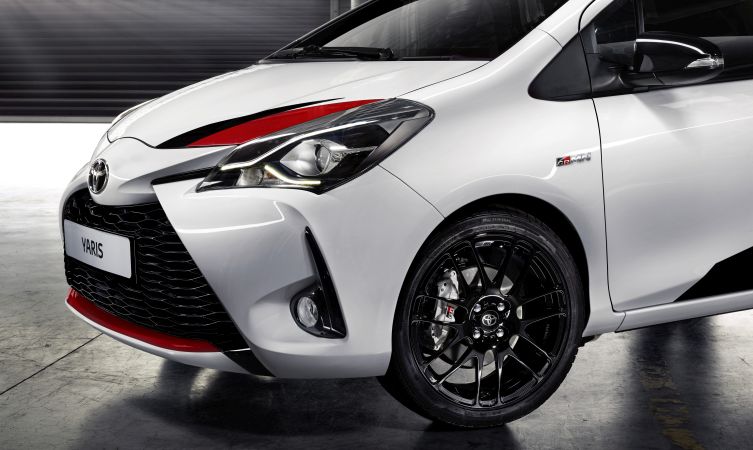 Suspension has been tuned through extensive testing on the Nürburgring's Nordschleife and benefits from significant input from Toyota Gazoo Racing's motorsport activities. A Torsen limited-slip differential bestows better traction and handling on the Yaris GRMN, while shorter springs allow the car to hug the ground more closely. These are teamed with dedicated shock absorbers, developed with Sachs, and a larger diameter front anti-roll bar.
The Yaris GRMN is also equipped with highly efficient performance brakes with large, ventilated discs and four-pot front callipers.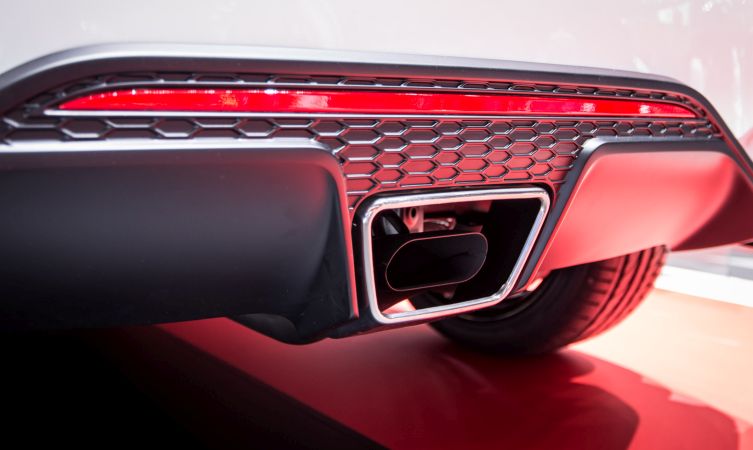 Yaris GRMN: looks fast, is fast
Available exclusively in three-door form, the Yaris GRMN rides on 17-inch BBS multi-spoke alloys and is fitted with a bespoke, black wing-type rear spoiler.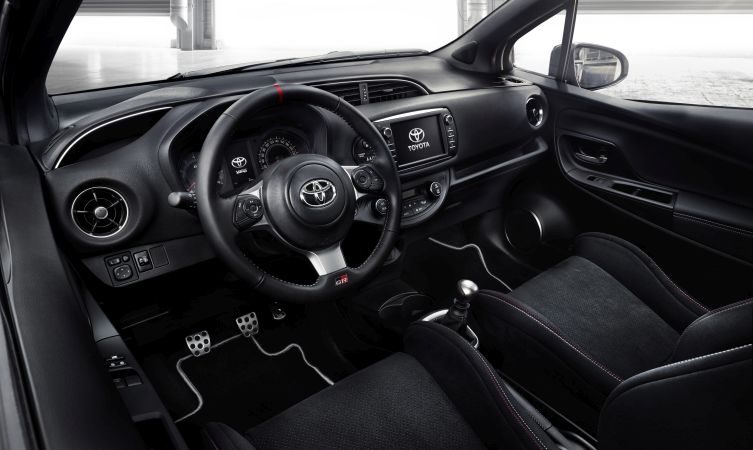 Inside, front sports seats designed specifically for the car by Toyota Boshoku, emphasise the car's performance focus. Best-in-class body holding and support comes as standard.
The Yaris GRMN shares the small-diameter, leather-wrapped steering wheel of the Toyota GT86, and incorporates a centre line mark to help the driver place the car precisely on the road. Aluminium sports pedals round off the interior experience.