The Toyota Yaris success story is set to continue after the results of a €90 million improvement programme were revealed at the Geneva motor show.
https://youtu.be/MOGzFuTK6W8
The investment into Toyota's popular small hatchback has resulted in new styling and equipment grades, enhanced handling and safety, and the introduction of a highly-efficient 1.5-litre petrol engine.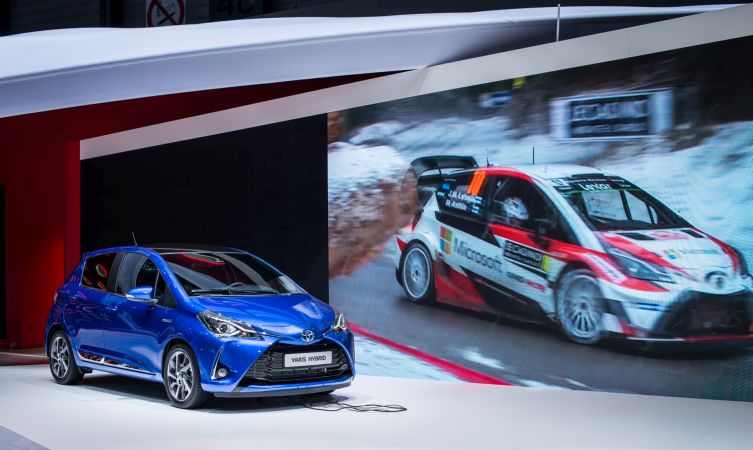 More than 900 new parts have been introduced to improve the car's design, dynamic performance and safety. The car's new look, with significant changes to the front and rear styling, has been created at Toyota's ED2 design studio in the South of France.
2017 Yaris: more dynamic, more refined
The ED2 team focused on giving the new Yaris a more active and dynamic look while at the same time communicating a more refined direction. The result is a more dynamic and emotional shape that amplifies the qualities of Toyota's contemporary design principles.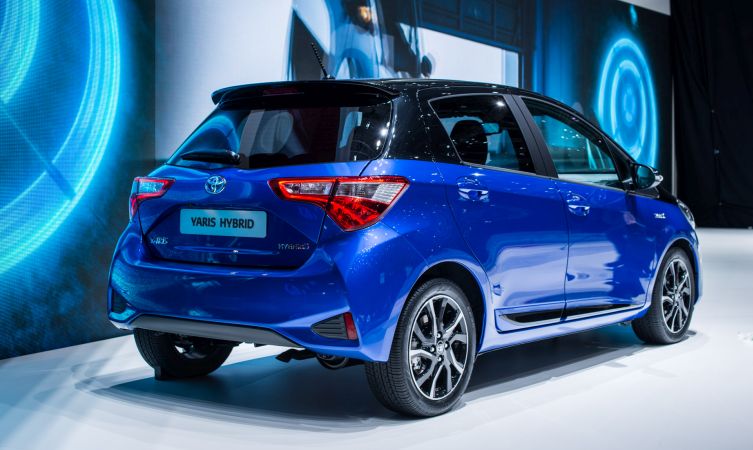 The redesign of the front of the car features a new front bumper that creates a 'catamaran' shape with broad sections flowing down from new headlight units, flanking the wide, trapezoidal grille. The result is a more pronounced three-dimensional effect, and the sense of a wider, more planted road stance. A simplified design in the area around the central Toyota emblem adds to the overall dynamic impact.
From the side, the new Yaris adds dynamism with more emphasis on the axis line of the body from front to rear. The new tailgate and rear light units contribute to the sense of extra length and tautness in the car's profile.
There is also a new lower door moulding which adds a sportier look by leading the eye neatly into the line of the new rear lamp cluster, finished in piano black or chrome, according to grade.
The range of wheels includes three new designs available for different grade models: a 15-inch silver wheel cover, a multi-spoke 15-inch alloy and a new 16-inch wheel with a machined face finish.
2017 Yaris: excellent ergonomics as standard
New upholsteries, colours, trim details and an upgrade in the instrumentation and controls ensure the interior maintains the Yaris model's reputation for excellent ergonomics.
Detail changes include new propeller-style air vents, cool blue instrument illumination and a more streamlined execution of the multimedia screen and controls in the centre console, including new switches that are both neater in appearance and easier to use.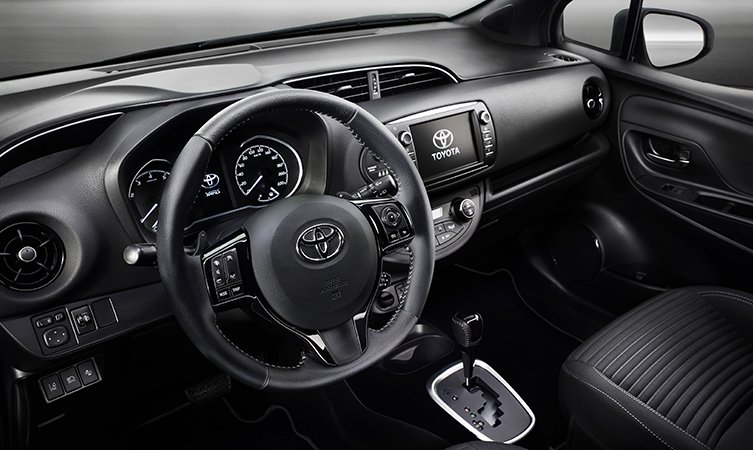 Yaris remains unique in the B-segment by giving customers the choice of hybrid power and the chance to experience the smooth, relaxed and intuitive drive Toyota's world-leading technology provides, together with excellent fuel economy and best-in-class exhaust emissions (from 75g/km CO2).
Currently selling in record numbers, the new Yaris looks set to reach even greater heights.