It was more than 70 years ago when Toyota founder Kiichiro Toyoda first proposed an idea to develop and refine future vehicles based on knowledge accrued through participation in motorsport. But we think his ultimate aim was the pyramid-like structure that today's Toyota Gazoo Racing operates within.

The Toyota Gazoo Racing pyramid is a tiered ecosystem which ensures that top-level motorsport know-how actually filters down into the production vehicles that you can buy in the showroom. But more importantly, where the hard-fought benefits of that know-how can be physically experienced on the road.
Are you wondering how this pyramid works in practice? If so, let us take you through its three tiers.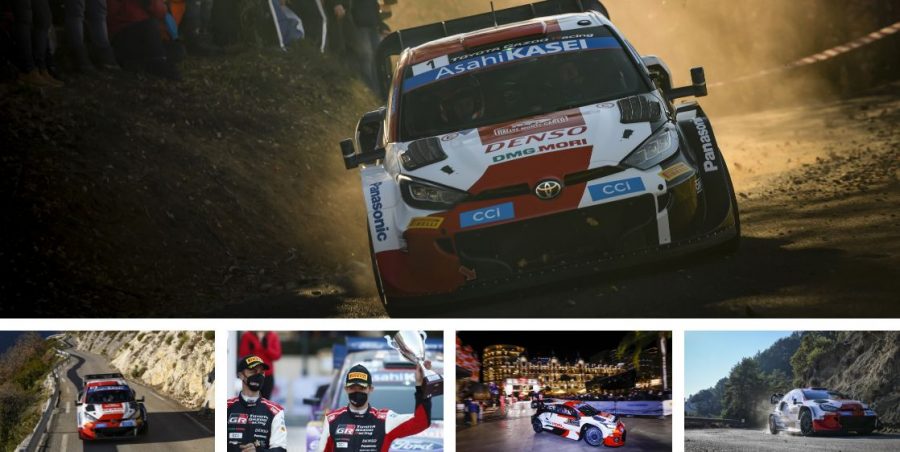 Gazoo Racing pyramid: participation in top-level motorsport
Tier one is the sharp end of the pyramid, where Toyota Gazoo Racing-prepared vehicles currently compete in the following four top-level motorsport series. Each relies on a unique combination of performance and durability that Toyota believes is invaluable in making ever-better road cars.
24 Hours of Nürburgring: Renowned for being the world's most demanding test course, racing for 24 hours becomes not so much about setting a single fast lap time but ensuring that both car and driver/s can sustain a high pace for the duration of the race. The fact that Toyota Gazoo Racing competes in production-based vehicles is designed to ensure that the road-going equivalents will be safe to drive in extreme conditions.
World Rally Championship: No other motorsport discipline is experienced on such a wide variety of roads and weather conditions, which makes the WRC the ideal arena to learn about the world's road network. Competing in the top level of this sport allows Toyota to train people to cope in extreme conditions, to develop high-level technologies, and use this knowledge and experience to inform the development of new production cars.
World Endurance Championship: Since 2012 the regulations of this endurance series have allowed Toyota to create an extraordinary merger between its hybrid and motorsport technologies. Competing in this series and evolving the Toyota Hybrid System-Racing powertrain has directly improved the function and reliability of regenerative drive systems, engines, electric motors, generators and batteries found in our hybrid road cars.
Dakar Rally: Well-known as being the world's toughest and harshest motorsport event, competitors are said to be winners even if they just able to reach the finish line, since only about half of participants reach that goal. Toyota vehicles have always been highly sought-after by Dakar teams, so participation in this event creates an opportunity for Toyota to make its toughest off-roaders even tougher.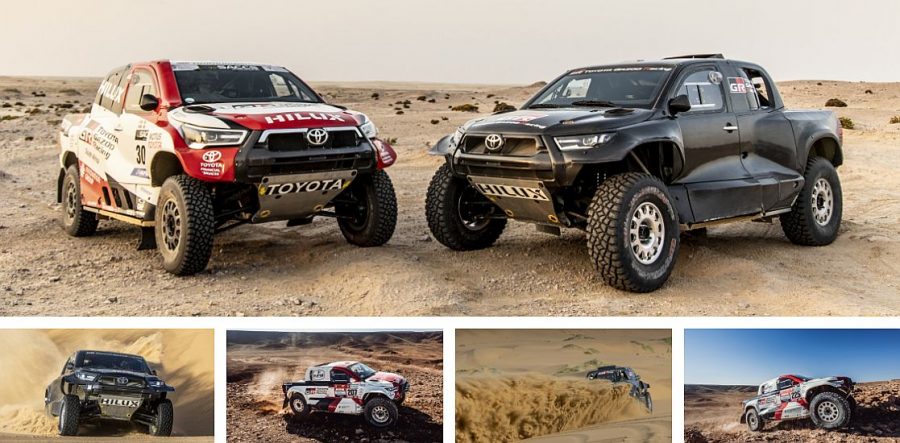 Gazoo Racing pyramid: road cars with motorsport DNA
Tier two is where Toyota's broad perspective and deep experience with motorsport is most keenly felt in road car form. The following GR series models are pure sports cars that have been directly influenced by the motorsport disciplines listed above, to such an extent that motorsport is said to be within their DNA.
GR Supra (2019>): The first global GR series model. Using decades of Nürburgring know-how, Toyota's aim for the GR Supra was not to chase horsepower or lap times but to focus on the sensory experience and let the driver become part of the car and feel the pleasure of driving.
GR Yaris (2020>): The second GR series model. Developed primarily to compete in the WRC, the GR Yaris is unusual in having been reverse engineered to become a road car. The result is a completely original all-wheel drive hatchback that is reminiscent of the homologation specials of the 1990s.
GR 86 (2022>): The new entry point into GR series models. Evolving the characteristics of the outgoing GT86, the new coupe is presented as an analogue car for the digital age, having been developed by enthusiasts to help fellow enthusiasts rediscover the pleasure of road and track driving.
GR Corolla (2022>): Revealed globally on 1 April 2022 and scheduled for launch in Japan in the second half of 2022, the new four-wheel drive GR Corolla is set to revive the rallying spirit of the Corolla models that secured multiple WRC victories in the 1970s.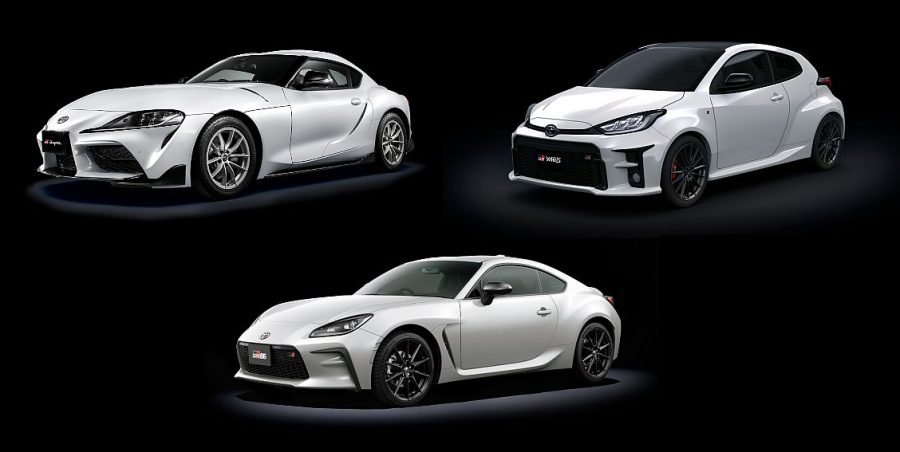 Gazoo Racing pyramid: road cars with motorsport styling
Tier three sees Toyota's motorsport activities contribute attractive sporting elements to key volume production vehicles. Outwardly identified by the GR Sport badge, the following models have a more athletic personality and unique styling elements, with some featuring suspension tweaks for more responsive handling.
Toyota Yaris GR Sport (2018-2020)
Toyota Yaris GR Sport (2022>)
Toyota Corolla GR Sport (2019>)
Toyota C-HR GR Sport (2021>)
Toyota Hilux GR Sport (2022>)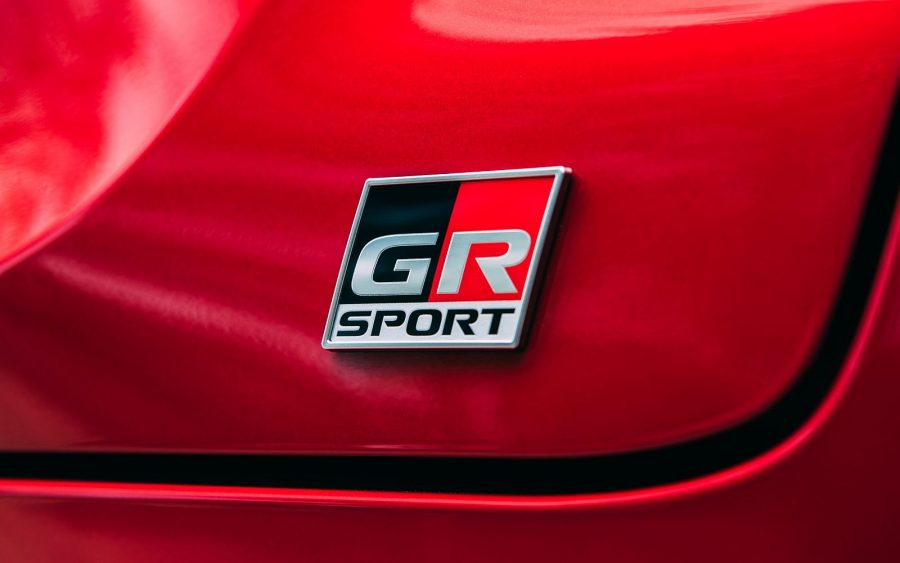 Learn more: GRMN Yaris revealed at 2022 Tokyo Auto Salon
Learn more: Meet the new GR Yaris Rally1