The Toyota C+pod is our new ultra-compact battery electric vehicle (BEV), a two-seat mobility solution designed primarily for short-distance journeys in urban environments.
Launched at the end of 2020, the C+pod is initially being trialled by corporate users and local governments in Japan, with full-scale production and widespread availability for individual customers scheduled by 2022.
The Toyota C+pod is being produced at Motomachi, the high-tech plant that also produces the new GR Yaris hot hatch and hydrogen fuel cell Mirai.
What is the Toyota C+pod?
The C+pod is now the most city-friendly and manoeuvrable car in Toyota's global line-up, measuring just 2,490mm long, 1,290mm wide and 1,550mm tall, with a turning radius of 3.9 metres. As a reference, the current Toyota Aygo is 3,455mm, 1,615mm and 1,460mm respectively, and has a turning radius of 5.1 metres.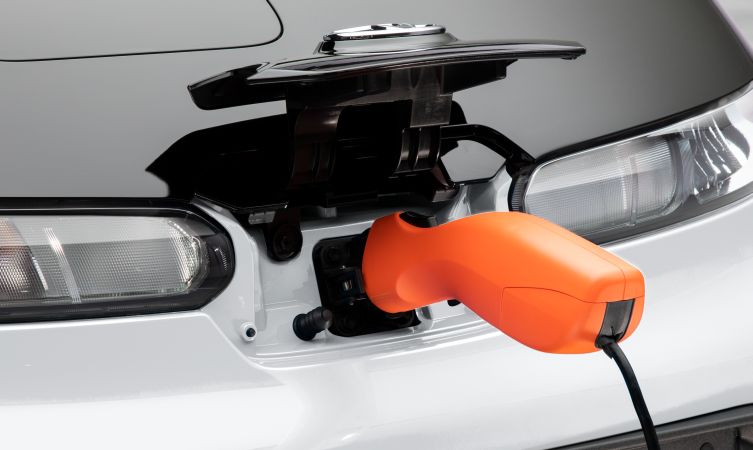 Powered by a 9.06kWh lithium-ion battery located under the floor, the rigid yet lightweight body offers a flat, easily accessible interior without a sill to climb over. A rear-mounted permanent magnet electric motor powers the rear wheels, its rated output of 2.6kW (9.2kW max) delivering brisk yet stable driving performance with a cruising range of up to 150km and a maximum speed of 60km/h.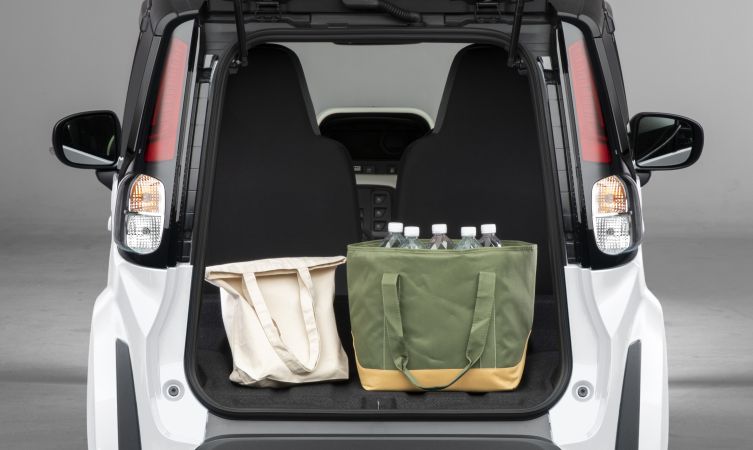 Charging convenience
The C+pod is designed for convenient home-charging through a standard wall plug. A full charge can be administered in as little as five hours through a single phase 200V/16A power supply. But the vehicle can also be used as its own power source (see below), supplying up to 1,500W to support electrical devices during power cuts or natural disasters.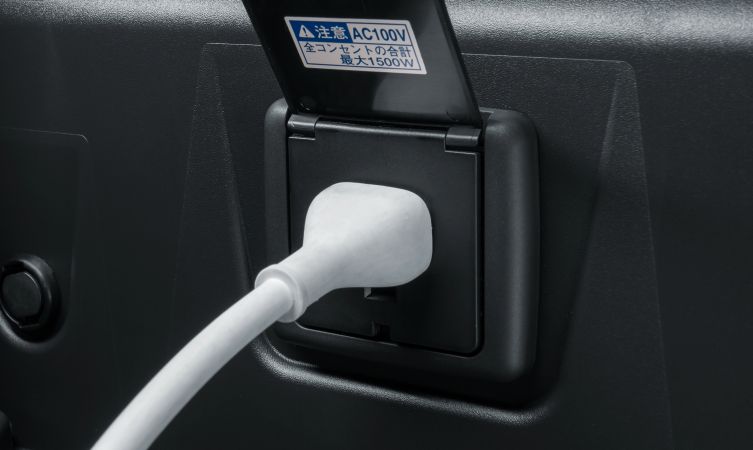 Toyota C+pod: design
Modern, friendly and simple in design, the C+pod is unmistakably a BEV yet is styled to retain many of the familiar cues of a city car. The exterior panels are made of plastic to help reduce weight (C+pod is approximately half the weight of an Aygo) and can be specified in a number of contrasting colour schemes, while the interior is predominantly black with a white accent panel around the instrument cluster.
The interior measures 1,100mm across and provides simple accommodation for two adults sat side-by-side. Although this represents 200mm less wiggle room than that available in an Aygo, the uncluttered layout and flat, transmission-free floor creates a feeling of space that belies the car's physical dimensions. All switches and drive controls are consolidated into the dashboard's centre console.
Safety equipment
Though small in size, the C+pod offers exceptional passenger safety – equivalent to that of a modern city car. Its body structure efficiently absorbs and disperses impact energy from all sides, while its outer body panels are designed to minimise pedestrian injury.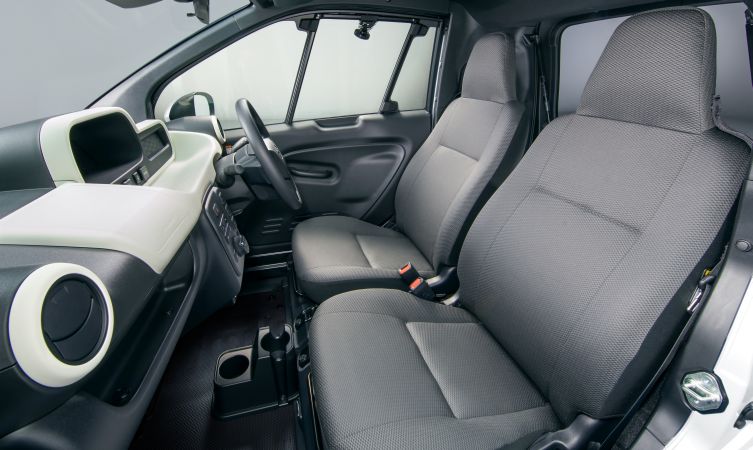 A full range of equipment is installed to support safe driving. This includes a standard pre-collision safety system that can identify vehicles, pedestrians and cyclists, plus intelligent clearance sonars linked to the brakes to help mitigate collisions with stationary objects during low-speed manoeuvers.
Learn more: Toyota reveals ultra-compact BEV range