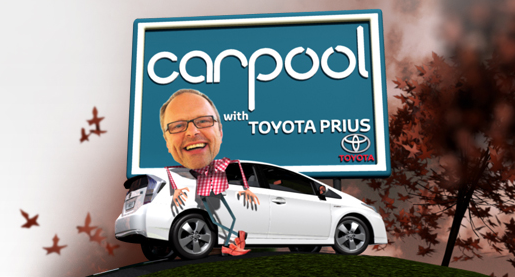 Episode seven of Carpool hits our TV screens tonight, and joining Robert Llewellyn in his Prius this week is a rising star of comedy and a stand-up legend.
Piano-playing Aussie comic Tim Minchin is first to take a trip in the Prius this week, as Robert gives him a lift to the shops to get some things for a BBQ – and Tim introduces him to a brand new word on the way. Next up in the passenger seat is comedy genius and writer, David Baddiel. During his journey, David shares his twitter experiences with Robert (aka 'Bobby Llew'), who is an avid tweeter himself.
Tonight's episode is certain to be packed with laughs, so make sure you catch it at 8.30pm on Dave (Sky 111, Virgin 128, Freeview 19) or an hour later on Dave Ja Vu (Sky 158, Virgin 129, Freeview 25).