Elfyn Evans has been very much a man who liked his fish cooked. Until now. On his first visit to Japan late last year, Toyota Gazoo Racing's recently signed Welshman decided to embrace the local culture and take a shot at something a little less… cooked.
"We were going to get something to eat and somebody suggested sushi," said Evans. "I'm not normally adventurous at all with food, but I thought I'd go with the flow and give it a try. I quite liked it!"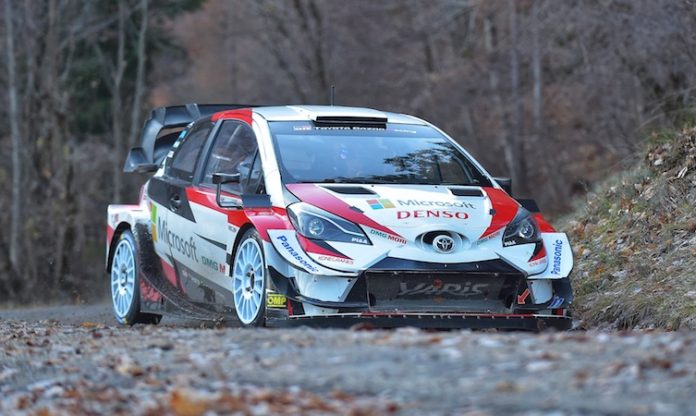 There's quite a lot he likes about Japan right now – especially the nation's car-making ability, with the Toyota Yaris a particular favourite.
Read more The rally-derived GR Yaris road car breaks cover
After spending his entire career with British-based team M-Sport, Evans has jumped ship and joined TGR for the next two years.
It's rare for a driver with so much experience – Evans has started 86 rounds of the WRC – to be switching teams for the first time. The 31-year-old admits there's plenty of similarities between Tommi Mäkinen's TGR base in Puuppola, Finland, and the headquarters of Malcolm Wilson's M-Sport team in Cumbria.
"There's going to be a period of adaptation," said Evans, "and it does feel a little bit strange to be wearing different colours. M-Sport was quite a homely team and, for two years, it was actually my home – I lived in a flat above the factory. I'll always be grateful for what M-Sport did for me, but now I'm looking forward with Toyota.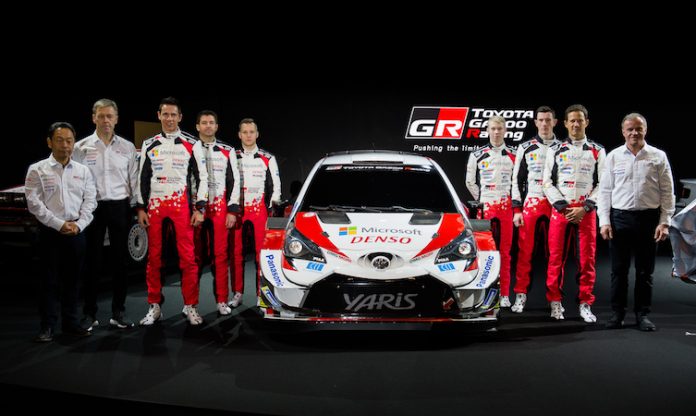 He drove the Yaris WRC for the first time shortly before Christmas and again in the week leading up to the season-opening Rallye Monte-Carlo.
"It felt good," he said. "Really good. Immediately I had confidence in what was going on underneath me, the car gave good feedback. What's important is time behind the wheel. It's important to get as much experience of the car as possible before the first round and that's what the test was about – just driving and running through as many different set-up options as possible.
"When I came out of the test, the mood was really good on both sides. That's given me some good confidence for going to the first round. Monte's not an easy place to start with a new car; it would be nice if we could have some consistent conditions for me and Scott [Martin, co-driver] to learn more about our new surroundings."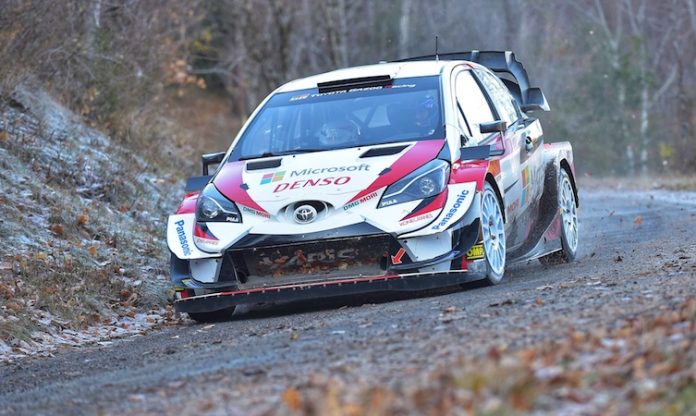 As well as the chance to drive the car which landed Ott Tänak his maiden drivers' World Rally Championship title, Evans is delighted to be back working with his former team-mate Sébastien Ogier.
"Séb and I were together [at M-Sport] in 2017 and 2018," he said. "The chance to work alongside a guy who's won six world championships is invaluable for me."
It's going to be an exciting year for the British star – especially if he keeps pushing the gastronomic boundaries as well.
Rallye Monte Carlo, the opening round of the 2020 World Rally Championship, runs from 23-26 January. The total route length is 1505km and the event comprises 16 special stages, totalling 304.28km.